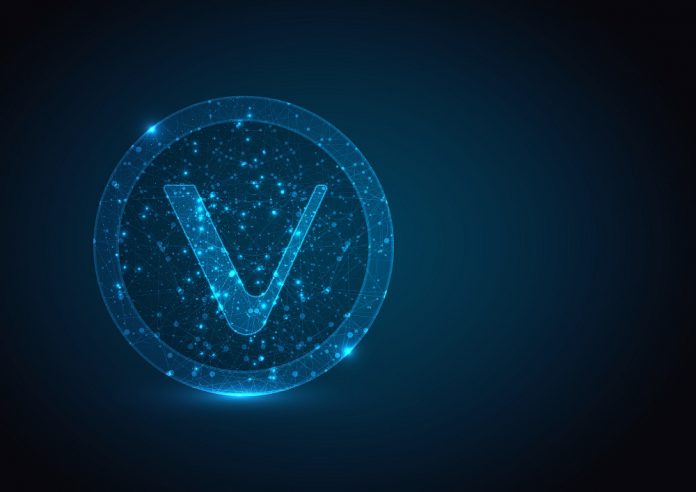 With none of the major cryptocurrencies noting any real positive momentum right now, it will be interesting to see what will come next. As far as the VeChain price is concerned, there is a big drop, just like most other markets. However, there are some interesting behind-the-scenes developments which can affect the situation in a promising manner.
Can the VeChain Price Recover Soon?
Although Bitcoin will determine how altcoins will behave in the coming hours and days, there are always individual project's developments to take note of. While Bitcoin is currently dragging VeChain down with it, there are still some upcoming developments which can get people a bit more excited about VET, and even VTHOR. While that might not affect the price immediately, it still shows there are still plenty of things to look forward to.
To be more specific, the VeChain price has dropped by 8.45% in the past few hours. However, there is "just" a 0.25% drop in BTC value, which seems to indicate some market reversal may be in order in that particular department. With a current value of $0.004495, VET is still valued rather fairly at this time. Its overall trading volume is not looking bad either, although many traders would have expected a bit more in that regard.
The big news involving VeChain for this week is how the Gate.io exchange will airdrop VTHO tokens to VET holders. Additionally, the company has officially confirmed they will launch a VTHO/ETH trading market. It is something a lot of long-term investors and speculators will be quite pleased with, although it remains to be seen how this will affect the value of VeChain itself.
https://t.co/ck1RUri47L Will Airdrop $VTHO To $VET(#VeChain) Holders And Open VTHO/ETH Markethttps://t.co/aKBKMYekXB

— Crypto Magix (@crypto_magix) February 25, 2019
Mr. Brian tries to keep a level head when it comes to dealing with the VET price momentum. While the chart seems to indicate things are not looking all that bad right now, there is nothing to get overly excited about just yet either. A breakout of some sorts would be quite interesting to see, although it may not necessarily occur today or tomorrow.
VET looks extremely great, both on weekly and monthly chart. It's ranging and green on the monthly candle. Feels good man #VET #BTC #cryptogrinders pic.twitter.com/4HsVRB4zns

— Mr. Brian (@hellobrianli) February 25, 2019
It would appear today is one of the best days to perform market arbitrage trading. Considering how all markets are subject to volatile momentum these days, one has to keep in mind not all exchanges will maintain the same value per coin at all times. In the case of VeChain, there is a pretty big gap between Binance and Gate, which can yield a profit of up to 4%. This is in line with some other altcoins and tokens on the market today.
#VET
Buy at #Binance and sell at #Gate.io. Ratio: 4.06%#bitcoin #arbitrage #arbitraj #arbingtool https://t.co/xiFUPzcOcC

— Arbing Tool (@ArbingTool) February 25, 2019
Although the current outlook does not necessarily warrant any form of excitement, the things happening behind the scenes are quite significant. An official VTHO airdrop shows VeChain is still making a lot of waves in the industry as a whole. While it is possible all markets will see some bullish momentum once everything has calmed down again, no one knows for sure when that will happen. Until then, VeChain holders will need to remain patient first and foremost.
---
Disclaimer: This is not trading or investment advice. The above article is for entertainment and education purposes only. Please do your own research before purchasing or investing into any cryptocurrency.
Image(s): Shutterstock.com