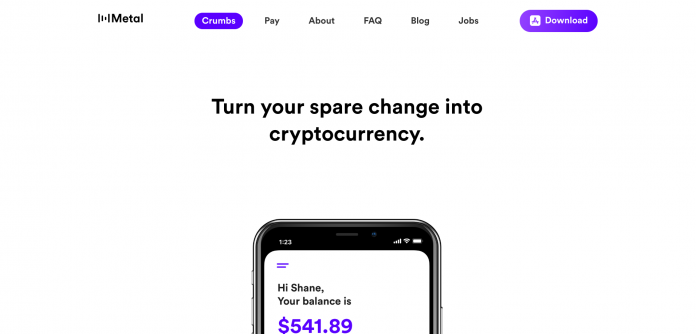 A lot of people are looking for ways to enter the cryptocurrency industry through convenient investment solutions. Crumbs is designed to do exactly that, as it lets users turn spare change into cryptocurrency. The application has now entered the public beta stage and can be downloaded from the Apple App Store.
The Crumbs Concept Explained
Buying cryptocurrency still remains a very big problem for a lot of users. While centralized exchanges are somewhat convenient, the process users have to go through in order to use them is anything but. As such, applications like Crumbs can make a big difference in the months and years to come. Turning spare change into cryptocurrency through a mobile app is a concept that seemingly has a lot of promise.
How Does it Work?
Converting one's spare change into cryptocurrency is not necessarily all that straightforward. Crumbs facilitates this by rounding up purchases made with linked credit and debit cards. All of the "excess change" is then converted into the 10 supported cryptocurrencies automatically. It's a very painless process, although it is not a method that will help users own a varied cryptocurrency portfolio overnight.
Another option is to buy cryptocurrency on repeat through the Crumbs app. Users can set a specific schedule to buy the supported cryptocurrencies, and the mobile app will take care of everything automatically. It is another system that seems to work well, as giving users more options is always a smart strategy.
Last but not least, Crumbs lets users make additional cryptocurrency investments whenever needed. This includes buying any of the supported currencies a la carte at any given moment, which could promote some "impulse buying", so to speak. Everything about Crumbs focuses on convenience, which can only help get more people excited about cryptocurrencies.
The Road Ahead
An important milestone was achieved by the Crumbs team this week. They released their iOS app under public beta rules, which means consumers within the US can now access this service. That excludes residents of select states, such as Alabama, Connecticut, Illinois, Washington, and Texas. The app isn't available internationally, although that situation may change in the future.
Image(s): Shutterstock.com