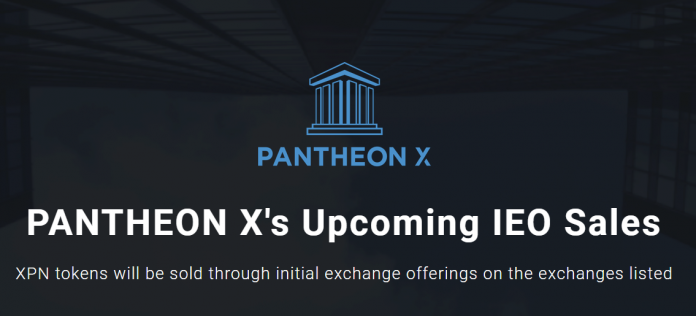 Competition is heating up in the world of blockchain and cryptocurrency marketplaces. PANTHEON X is the latest project to stake its claim in this competitive industry. With a strong focus on artificial intelligence and the Knowledge Network, this project has no shortage of future potential.
A Closer Look at PANTHEON X
The main purpose of PANTHEON X is to make cryptocurrency investing more accessible and straightforward. By offering future clients an innovative way of accessing this new form of money, the marketplace will be of great value to enthusiasts and investors alike. The team aims to solve key problems which make this industry so complicated and unappealing. Providing exposure to fund managers with rigorous training will make the cryptocurrency industry gain a lot more legitimacy in the process.
Without access to full transparency, no one can make a well-informed investment in cryptocurrency. PANTHEON X acknowledges this aspect and has come up with a plausible solution. Their fund managers will remove any friction caused by fast market changes, the diversity of information, and high volatility. Cryptocurrency investments remain daunting even in 2019, but lowering the barrier to entry is of the utmost importance.
Under the Hood of PANTHEON X
To bring this vision to reality, the team will make use of blockchain technology. More specifically, there is a strong focus on smart contracts to make crypto investing easier and more transparent. In the long run, this approach will reduce the resources required for fund management, which will benefit all parties involved. Investors gain access to the right fund and directly communicate with fund managers to receive all of the details they need to make a proper investment.
On the other side of the spectrum, fund managers can benefit from the exchange API's provided by PANTHEON X. These APIs will allow them to create funds, products, and financial reports through a convenient interface. By combining the best of both worlds, the "knowledge Network" will be created. This is the main bread and butter of the PANTHEON X ecosystem. This system allows investors and experts to share crypto financial data and information as they see fit.  By combining quantitative data from the Cryptofund Marketplace and the qualitative data from the Knowledge Network, PANTHEON X's AI will put a unique spin on this ecosystem.
The Reward Structure
An ecosystem on this scale will not be successful without community participation. PANTHEON X will incentivize these activities as much as possible. Additionally, the system will also promote 3rd Party Services, as well as the focus on producing new services. All of this will ultimately empower the users who make use of this innovative marketplace and its additional services. Judging by the list of partners this project already lists, it seems a lot of third-party services will be introduced over time.
PANTHEON X is currently in the process of conducting its IEO. More information regarding this event can be found on Medium.
Disclosure: This is a Sponsored Article