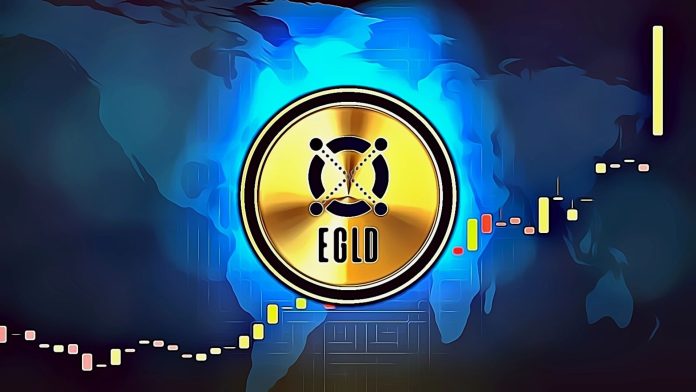 MultiversX (EGLD) is a top tier cryptocurrency that has been making waves in the industry since its inception. With a current market cap of over $1 billion, many investors are wondering what makes this coin so special.
Factors Influencing EGLD's Success
One of the main factors contributing to the success of EGLD is its focus on scalability and interoperability. The developers behind EGLD have created a unique blockchain architecture that is designed to handle large volumes of transactions quickly and efficiently. This scalability allows for the creation of decentralized applications (dApps) that can handle millions of users without slowing down or becoming congested.
EGLD is also designed to be interoperable with other blockchains, meaning that it can communicate and exchange data with other blockchain networks. This interoperability makes EGLD a valuable asset in the growing ecosystem of blockchain networks and dApps.
Another factor contributing to the success of EGLD is the team behind the project. The developers and advisors behind EGLD are some of the most experienced and respected individuals in the blockchain industry. This expertise has helped to attract investors and build confidence in the project.
In addition, EGLD has a number of unique features that make it stand out from other cryptocurrencies. One of these features is the ability to stake EGLD coins to earn rewards. Staking is a process by which users hold their coins in a designated wallet for a certain period of time in exchange for rewards. This incentivizes users to hold onto their coins and contributes to the overall stability of the network. EGLD also has a low transaction fee compared to other cryptocurrencies. This low fee makes it attractive to users who want to send and receive payments without incurring high costs.
Recent Development Updates
MultiversX verified the release of xPortal, MultiversX Bridge, MultiversX Wallet, MultiversX Explorer, and MultiversX Explorer in the first three months of the year in a thread of tweets sent out on March 31.
This shows how much the team is currently building, despite the general unstable market out there. xPortalApp is for users to unlock new Web3, blockchain and Metaverse interactions while with the help of the MultiversX Bridge, people from outside the ecosystem can access it with little to no work and no KYC. Users who like the browser-based wallet experience will appreciate MultiversX Wallet's thoughtful design. In addition to Ledger & xPortal, it also functions with the DeFi Extension. The MultiversX Explorer is the network's real-time beating heart, showing data and graphs round after round and epoch after epoch. Every account, transaction, and token are stored in a library ready to be used and transformed from abstract numbers into useful information.
Conclusion
Overall, MultiversX (EGLD) is a cryptocurrency that is designed to be scalable, interoperable, and user-friendly. Its unique features and focus on efficiency and usability have helped to attract investors and contribute to its current market cap of over $1 billion. As the blockchain industry continues to grow, EGLD is well-positioned to be a valuable asset in the ecosystem of blockchain networks and dApps.
Disclosure: This is not trading or investment advice. Always do your research before buying any cryptocurrency or investing in any services.
Image Source: moxumbic/123RF // Image Effects by Colorcinch