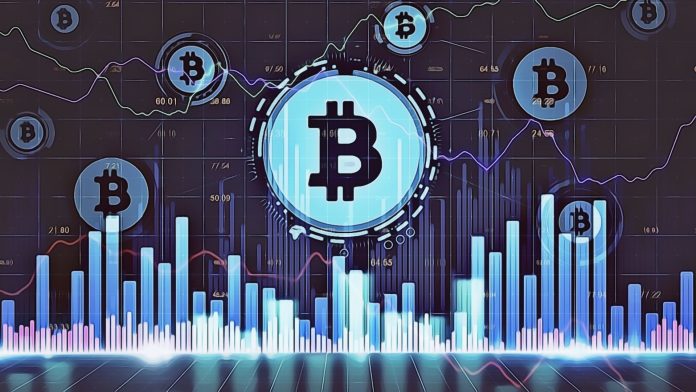 The bitcoin market today is still unchanged, and the price continues trading in the same range. Little has changed in the price of Bitcoin and Ethereum during the last day. The price of BTC holds support despite falling to a low of around $21k last week.
The increase in trading volume raises the possibility that the market is getting ready for its next move, which might cause this week's price to reach new highs. Currently at $32.7 billion, the 24-hour trade volume for bitcoin has increased by more than 26%.
An increase in the trading volume shows that investors' sentiment isn't affected by the current price negativity in the market.
Summary
Despite dropping from $24K last week, Bitcoin continues trading within the $21k level.

BTC/USDT pair recorded a significant increase in trading volume in the last 24 hours, signaling a bullish trend for this week.

Australia is planning on a regulatory framework for crypto using the "Token Mapping" system.

Stocks and Tech Stocks continue their decline, showing bearish momentum.

AMC's recent release of its APE dividend stock resulted in a 40% decline in its original stock.

Unlike stocks showing bearish momentum, the crypto markets keep good support, signaling a bullish market ahead.
General Cryptocurrency Market News
The major development from yesterday involved a drop in Bitcoin transaction costs to under $1. The decrease in costs represented the lowest level the fees have been at in more than two years, demonstrating that despite the surge in popularity of blockchain technology, the Bitcoin network is still a viable platform for value storage and exchange.
In other news, Treasurer Jim Chalmers has revealed that Australia aims to establish regulations to safeguard consumers. This is a good signal of its stance on cryptocurrency legislation, according to a report from CoinTelegraph.
"Token Mapping," Australia's legal system seeks to categorize assets according to the underlying technology and code that digital assets use. Furthermore, It will also grant various crypto in several classes with licenses to operate nationwide, opening its doors to wider cryptocurrency adoption.
While the United States and other countries may adopt a similar regulatory strategy, regulators must use technical knowledge of blockchain and its technology. This is an important cause, and the industry needs regulations. It also needs Blockchain devs to educate lawmakers on how the industry runs.
Developers and blockchain specialists who can advise and explain to lawmakers what each token accomplishes and how to classify it are required to be on the regulatory board. This will undoubtedly bring efficiency to the new system.
Additionally, the large number of tokens in use would require a tremendous amount of resources to effectively map the hundreds of digital assets in the cryptocurrency space.
Token mapping is a step in the right direction overall for wider cryptocurrency adoption. However, Instead of defining crypto assets as either commodity, securities, or traditional currencies, it is much more effective to concentrate on the technical component of digital assets and differentiate them based on the underlying code.
Stock Market Update
The stock market is displaying bearish momentum as the Dow Jones plunges over 800 points and has lost 2.54% over the past 24 hours. Additionally, AMC stock has recorded over 41% loss within the same period. This is the case with typical IT stocks this week.
AMC announced its new preferred APE stock just as its stock price experienced a significant decline. AMC's APE stands for the "AMC Preferred Equity" class of shares, not to be confused with Yuga Labs' ApeCoin.
APE shares will be distributed as a dividend to current AMC shareholders and will soon begin trading on the open market. The main distinction between AMC stock and APE shares is the possibility of price fluctuations.
The practice of beginning to distribute dividends in the form of stocks rather than US cash is unusual. Investors may be selling AMC shares for this reason because they have less interest in obtaining dividends from APE.
According to other tech stock reports, Netflix is down 6% today, Amazon is down 3%, and Apple is down 2% since Monday.
Bitcoin's Next Move
Despite the stock market's bearish trend, Bitcoin is still keeping its present levels, avoiding a fall below the $21k zone. Additionally, the value of the global cryptocurrency market is still above $1 trillion, indicating a generally positive outlook. The last time it went below this stage, we saw a massive bloodbath in the entire crypto market, with Bitcoin hitting the $17k level.
This week, trading will probably continue in the same pattern, seeing that Bitcoin and Ethereum's Price is still unchanged. A bullish run later in the week is expected due to the rise in BTC trading volume.
Disclosure: This is not trading or investment advice. Always do your research before buying any cryptocurrency or investing in any project.
Follow us on Twitter @nulltxnews to stay updated with the latest Crypto, NFT, AI, Cybersecurity, Distributed Computing, and Metaverse news!

Image Source: peshkov/123RF // Image Effects by Colorcinch