Polkadot Ecosystem is remarkable for its multi-chain application platform. Some top players in the Ecosystem include Polkadot (DOT), with a market cap of over $8 billion, and ChainLink (LINK), with a market cap of over $3 billion.
Polkadot Ecosystem tokens generally have a market cap of around $15,040,773,957 and a total trading volume of approximately $1,195,449,208. In today's pick, NullTX will look at some of these tokens below the $160 million market cap.
Note: This List is sorted by market capitalization from lowest to highest.
Centrifuge (CFG)
Market Cap: $119,317,042
Unit Price: $0.3951
Distinct Features: Using the Centrifuge protocol, real-world assets are turned into non-fungible tokens (NFTs).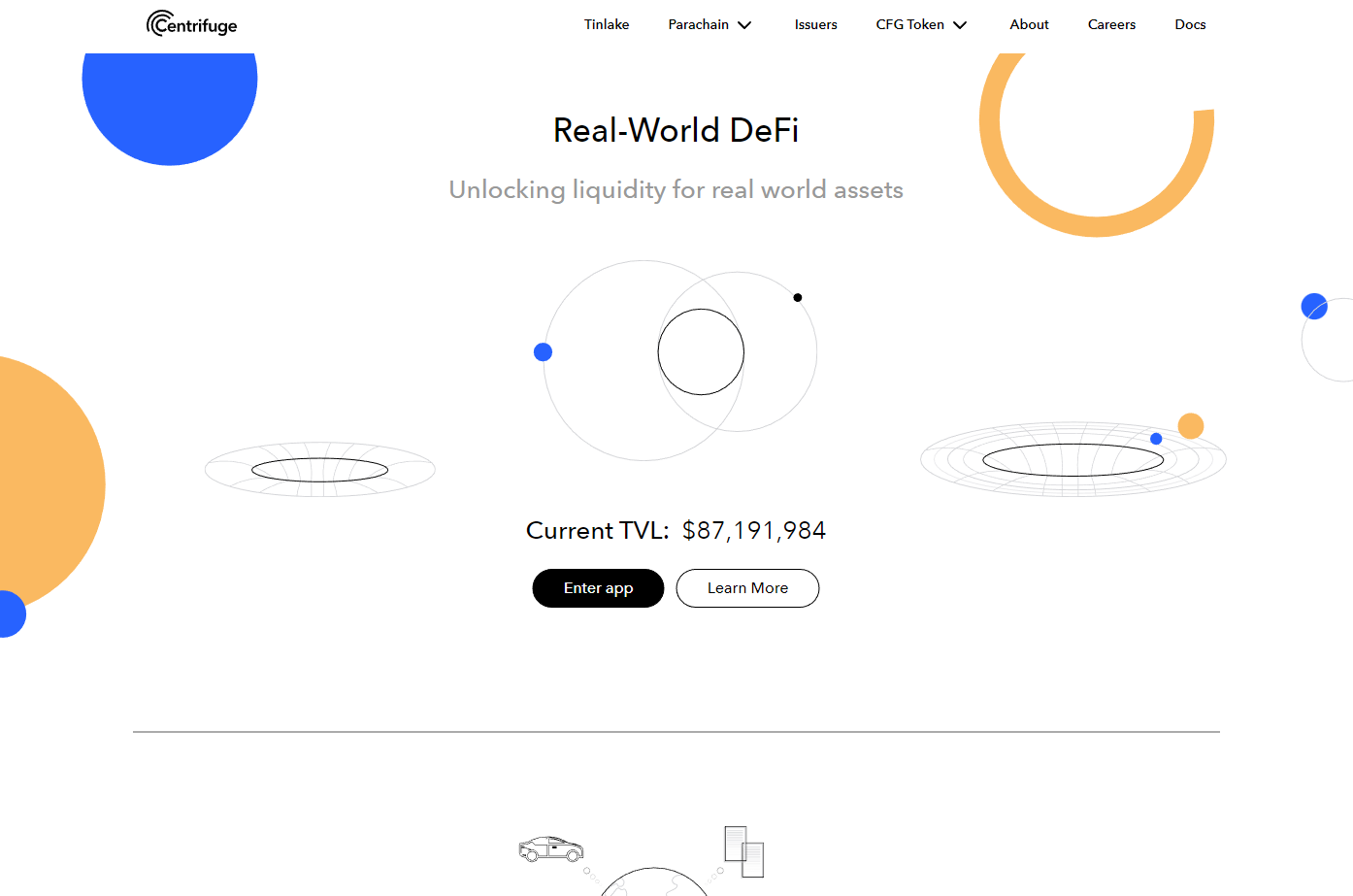 A decentralized asset financing protocol is called Centrifuge. To minimize the cost of funding for small and mid-size firms (SMEs) and give investors a steady source of income, it links decentralized finance (DeFi) with real-world assets (RWA).
The project's main objective is to make money unrelated to the volatility of cryptocurrency assets; the developers are working on converting actual money from fiat to cryptocurrencies.
Polkadot (DOT) is used in the Centrifuge blockchain for speed and cheap fees, while Tinlake, its financial DApp, is built to access Ethereum (ETH) liquidity.
Centrifuge connects decentralized money with assets like bills, properties, and royalties (DeFi). Borrowers also gain from being able to finance their real estate without the use of banks or other middlemen.
Exchange: Centrifuge can be bought at the current rate on some top cryptocurrency exchanges like BTCEX, Gate.io, CoinEx, Kraken, and ZT.
Ren (REN)
Market Cap: $135,901,402
Unit Price: $0.1361
Distinct Features: Ren is a sophisticated platform with many applications, but its primary goal is to overcome the financial and access barriers for DeFi projects.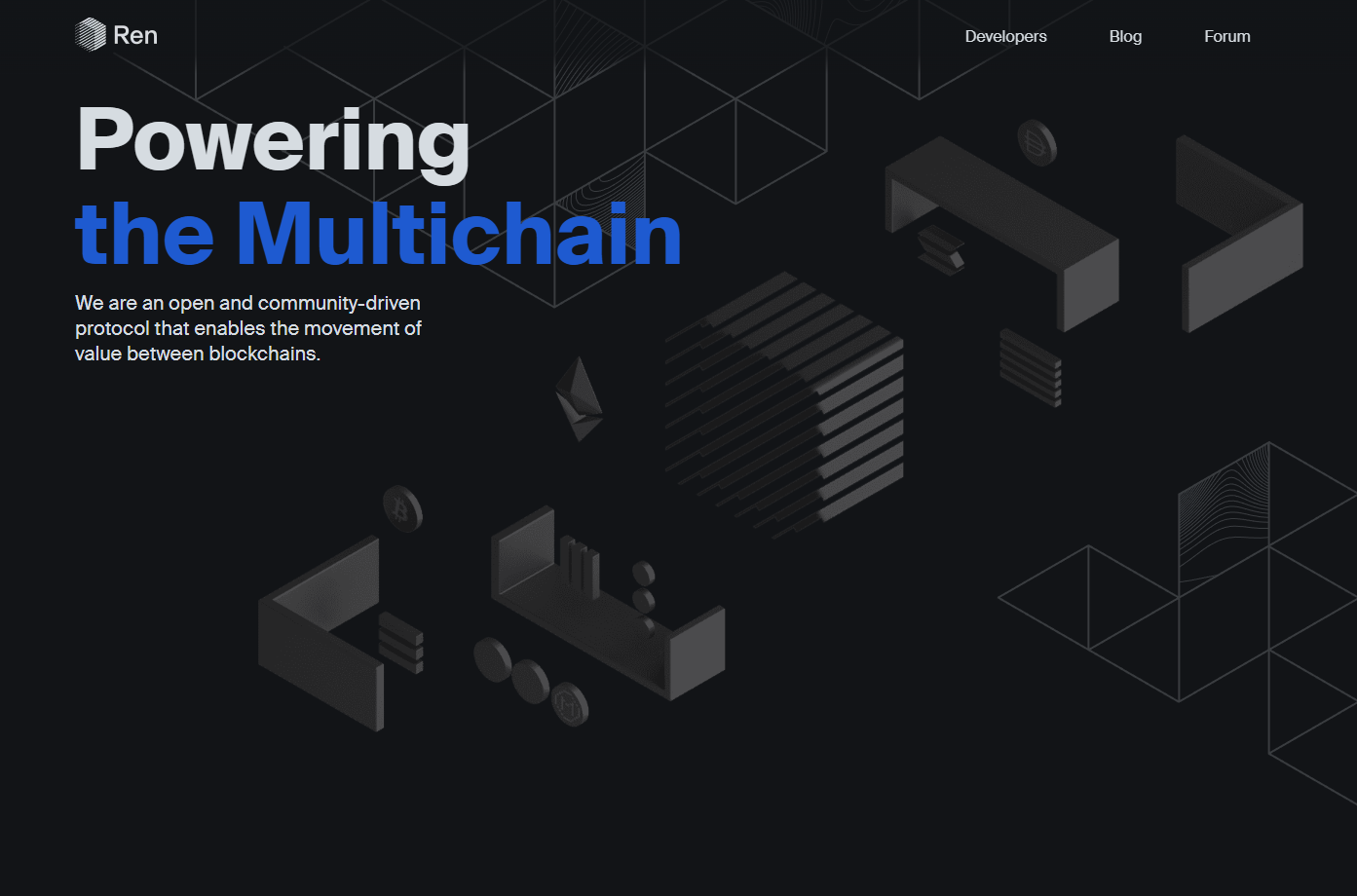 Announced in 2018, the open protocol called Ren (REN) was developed to offer liquidity and interoperability amongst various blockchain systems.
Ren describes itself as an open, community-driven protocol that enables value movement between blockchains. Ren wants to lower barriers to liquidity between blockchains to increase the interoperability and accessibility of decentralized finance (DeFi).
It enables DeFi projects to incorporate foreign cryptocurrencies like Zcash (ZEC) and Bitcoin (BTC) into their offerings as a plug-in.
Additionally, users are essentially able to exchange any token between any two blockchains without the need for intermediary stages like using so-called "wrapped" versions of tokens, such as Wrapped Bitcoin (WBTC) and Wrapped Ethereum (WETH).
Exchange: Ren is trading on some top cryptocurrency exchanges like Binance, OKX, Bybit, BingX, and MEXC.
Celer Network (CELR)
Market Cap: $135,063,815
Unit Price: $0.01894
Distinct Features: Users of dApps powered by Celer will benefit from a rich multi-blockchain ecosystem with the ease of a single-transaction UX, free from laborious manual interactions across many blockchains.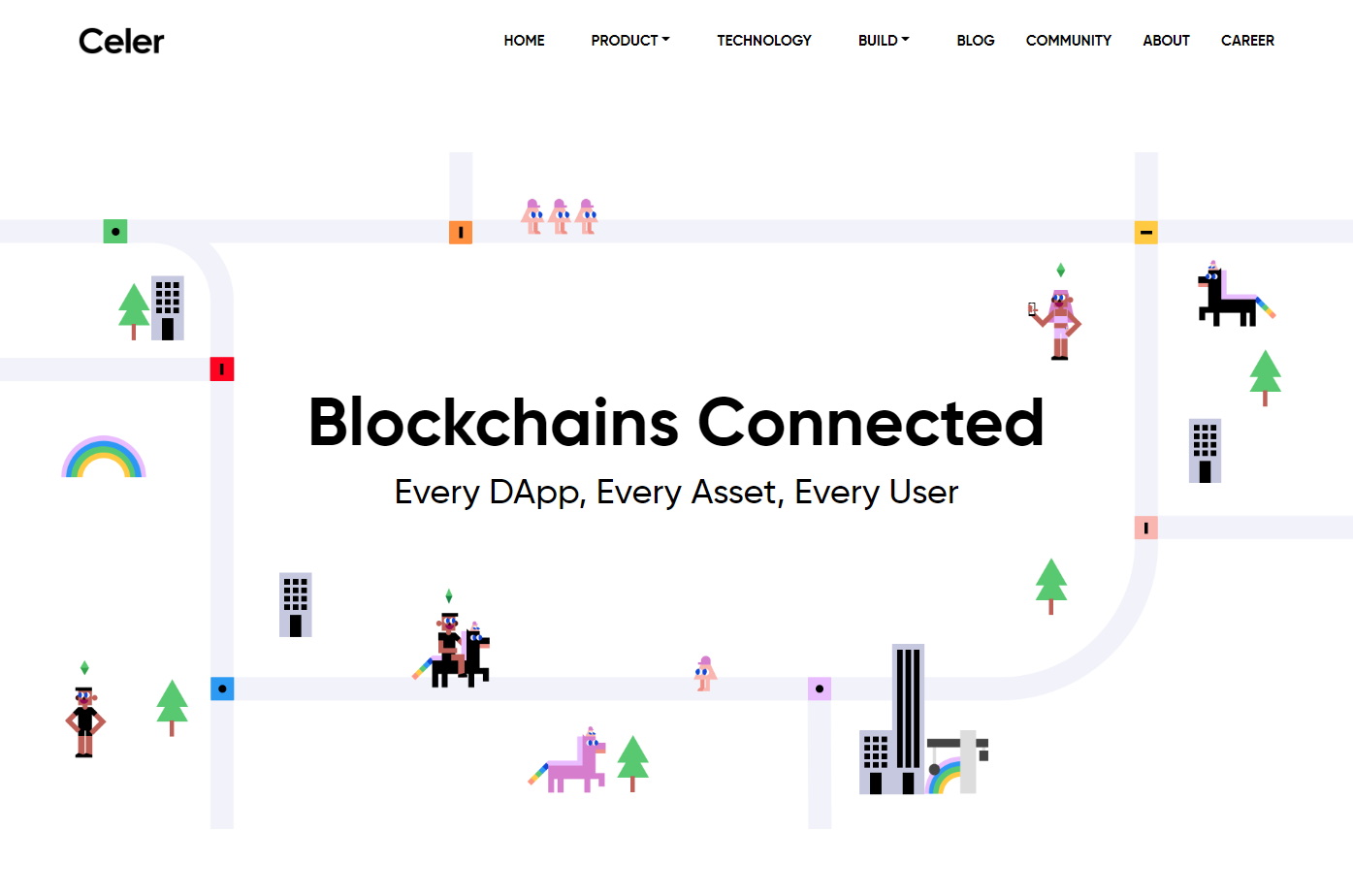 Launched in 2018, the blockchain interoperability protocol called Celer Network allows users to access tokens, DeFi, GameFi, NFTs, governance, and more with just one click across many chains.
The Celer Inter-chain Messaging Framework allows developers to create inter-chain native Dapps that have access to shared states, efficient liquidity use, and cohesive application logic.
The creation and use of multi-blockchain dApps are significantly altered by Celer.

Developers may now create inter-chain-native dApps with effective liquidity utilization, cohesive application logic, and shared states instead of deploying numerous isolated versions of smart contracts on various blockchains.
Exchange: Celer Network is currently trading on these exchanges: Binance, OKX, Bybit, BingX, and MEXC.
Energy Web Token (EWT)
Market Cap:  $138,680,043
Unit Price: $4.60
Distinct Features: The ability to modify decentralized apps is one of the key selling aspects of EWT for businesses. Although other blockchains, like Ethereum, also offer this variety, Energy Web Chain was explicitly created for the energy sector.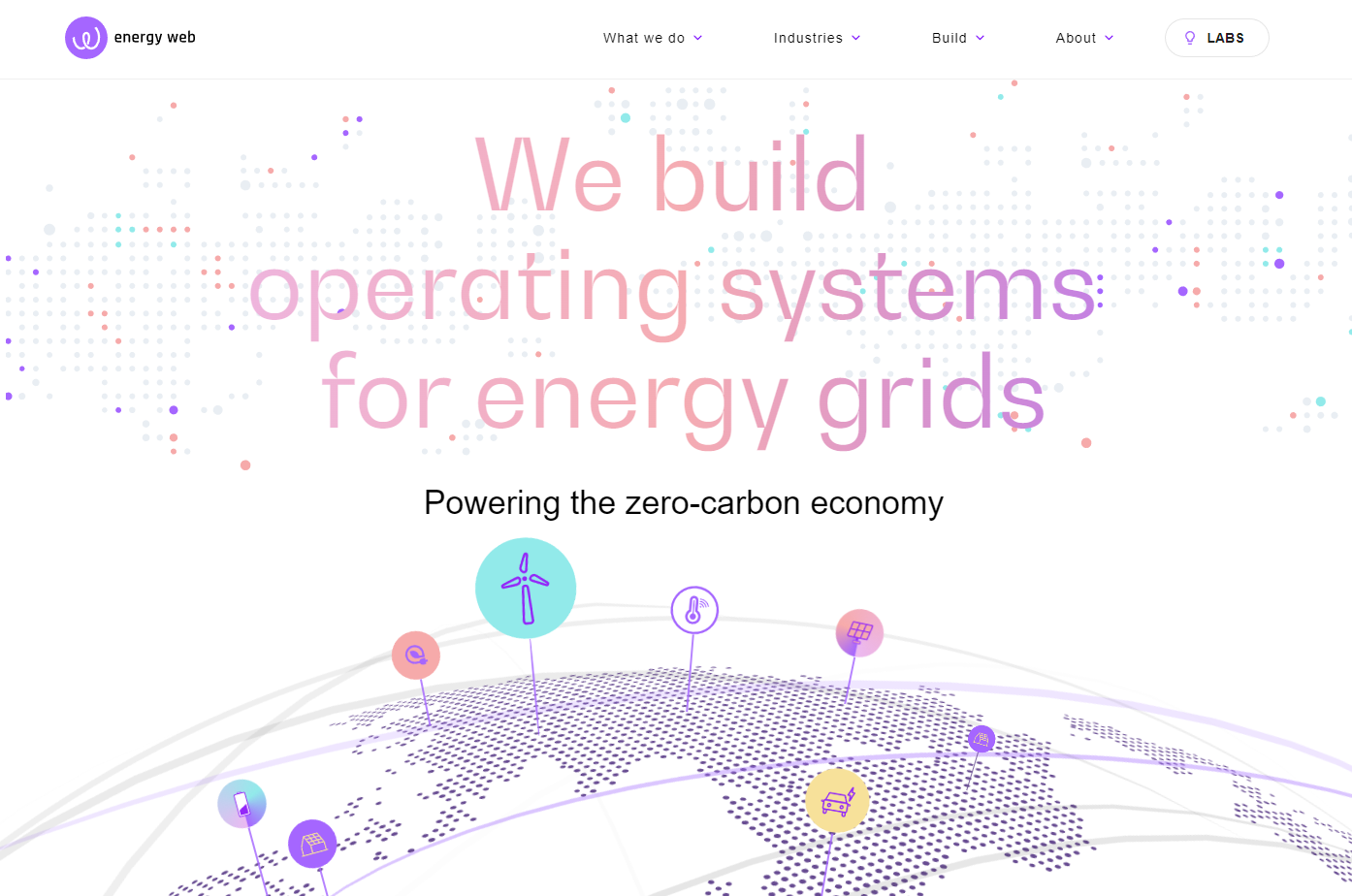 Launched in 2019, The Energy Web Chain, a blockchain-based virtual machine, was created to facilitate and promote application development for the energy industry. It uses the Energy Web Token (EWT) as its operating token.
By enabling developers to construct decentralized apps, EWT seeks to diversify the energy business (DApps). According to the website, Energy Web's mission is to accelerate the decarbonization of the global economy.
Grid operators, software developers, and vendors are just a few energetic actors who could gain from the virtual machine.
Because it was designed with enterprise use in mind, the Energy Web Chain enables cutting-edge scalability and data protection.
Exchange: Energy Web Token is trading on top cryptocurrency exchanges like KuCoin, Gate.io, BitMart, P2PB2B, and Kraken.
Astar (ASTR)
Market Cap: $150,538,541
Unit Price: $0.04013
Distinct Features: Astar is working to make a parachain where EVM and WASM smart contracts may coexist and communicate with one another to offer the best option for all developers.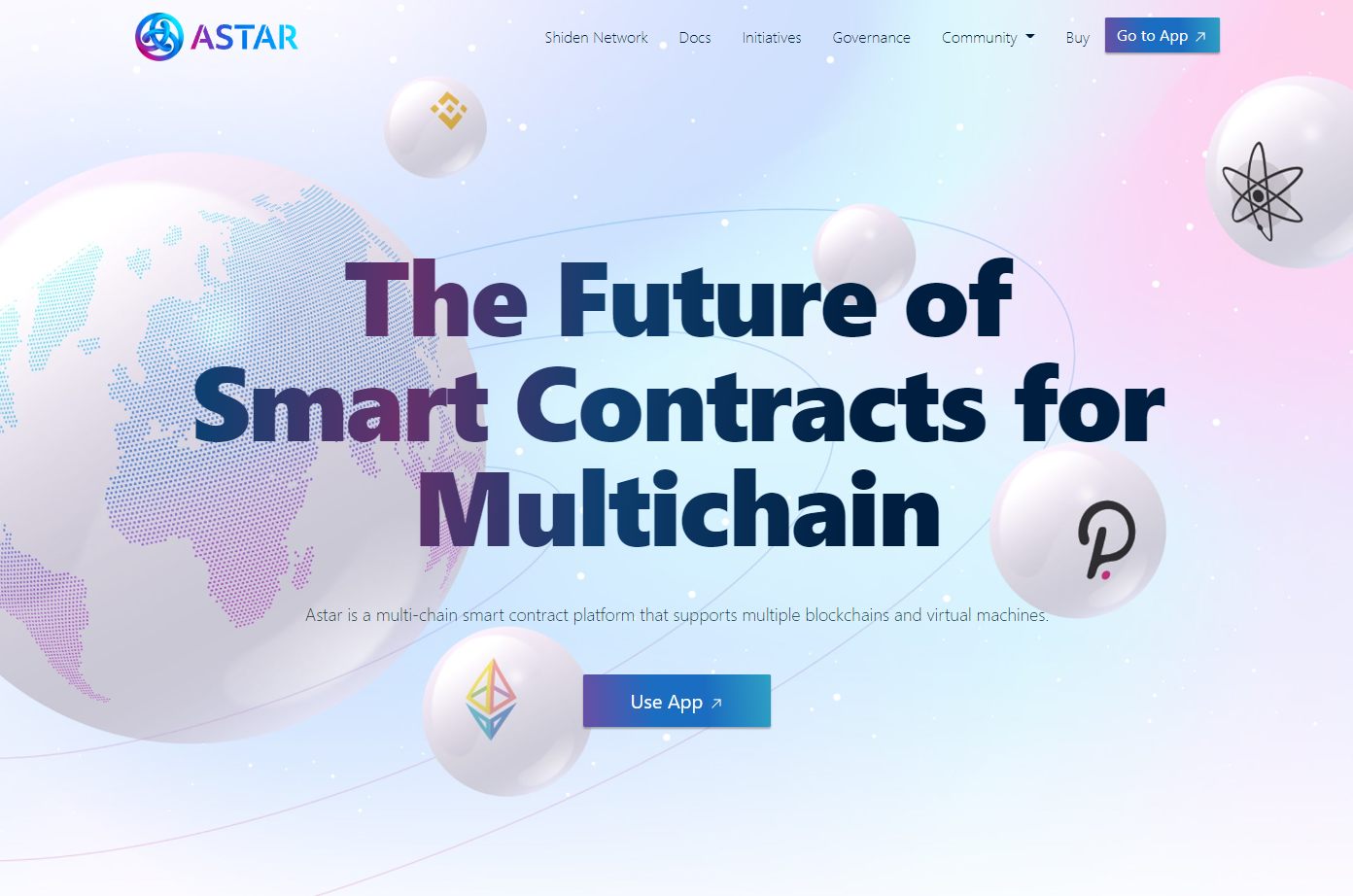 Launched in January 2022, Astar Network is a dApp home on Polkadot that supports Ethereum, WebAssembly, and layer two solutions like ZK Rollups. According to the website, Astar is a multi-chain smart contract platform that supports multiple blockchains and virtual machines.

The website describes Astar Network as a gateway to the multi-chain future, connecting multiple layer1 blockchains to Polkadot through Astar Network.
Exchange: Astar is trading on some too cryptocurrency exchanges like Binance, OKX, Bybit, BingX, and MEXC.
Disclosure: This is not trading or investment advice. Always do your research before buying any cryptocurrency or investing in any services.
Follow us on Twitter @nulltxnews to stay updated with the latest Crypto, NFT, AI, Cybersecurity, Distributed Computing, and Metaverse news!
mage Source: moxumbic/123RF // Image Effects by Colorcinch