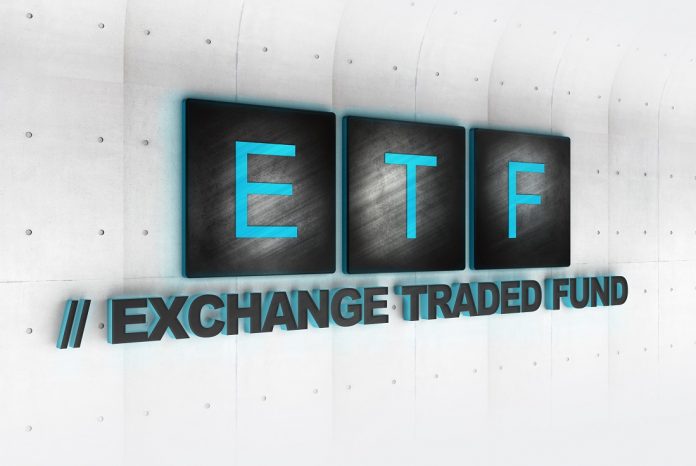 2018 was a year of ups and downs with very few high points and a ton of lows, far too many for the less-than-frequent flyer. When investors, analysts, enthusiasts, and economists look back at why crypto got such a kick in the privates the last few months, you almost inevitably hear the two words "Bitcoin ETF" thrown into the mix.
Besides the hard forks, the government bans, the scams, hacks, and reprimanded ICOs, it seems that the SEC's failure to approve Bitcoin ETF after Bitcoin ETF is one of the main reasons institutional investors remain at the gates and crypto.
But while we place so much focus on a Bitcoin ETF being the Holy Grail to mass adoption, one has to ask the question–will an approved Bitcoin ETF make much difference to the market anyway?
Why the First Bitcoin ETF Will Kickstart the Market
According to David Reischer, Esq. Attorney & CEO of LegalAdvice.com, an approved Bitcoin ETF in 2019 is key to kickstarting the market. He says:
"As an attorney involved in the Bitcoin space the most significant factor to affect Bitcoin price, in the long run, is the proposed Bitcoin ETF. If the SEC approves an ETF for Bitcoin in 2019, specifically the pending VanEck/Solid X application for a Bitcoin ETF, it could revolutionize the banking industry."
What's so important about the VanEck and Solid X Bitcoin ETF? The fact that it's backed by a reserve asset of actual bitcoins and is also insured. This means that the institutional money that failed to find its way into crypto from the likes of CME and CBOE would finally flow in.
"The risks of Bitcoin price going lower even if the SEC approves the Bitcoin ETF is minimal because many sophisticated investors would accept that risk and rush in head first to buy a Bitcoin ETF if it is granted approval by the SEC. There is a huge appetite right now among sophisticated money managers to allocate capital into crypto-related instruments."
I would not be surprised to see Bitcoin trade above $20,000 if a Bitcoin ETF were to be approved in 2019.
Why an ETF Won't Make Any Difference
Joshua Holmes is the CEO of LightSpeed, a company that operates data centers, with two particular ones dedicated to cryptocurrency mining. He admits that 2018 "was a rough year," but that like most over-hyped markets, a correction was needed.
However, when it comes to the all-elusive Bitcoin ETF, Holmes isn't blowing the balloons just yet. While he believes that 2019 will be a better year for crypto thanks to clearer regulation, he's not sold on ETFs. Why?
I am not really one that believes an ETF is going to be helpful in the least, because they settle in cash and do not require any drive into the BTC market.
"However, Bakkt on the other hand does. Having to settle any asset into BTC will increase volume and activity into the market. Savvy investors won't be buying at a premium at huge valuations but having more "Wall Street" money into the market will help to level out volume so that moves in price are a lot more moderate."
The Takeaway
We've already seen an entire year of bitcoin futures have no positive effect on the market mainly because of their cash-settled nature. But while it's true that the very approval of a Bitcoin ETF by the SEC could give the industry a much-needed boost of confidence, ETFs may not have the effect on the market that many people are hoping.
In fact, even a physically settled bitcoin futures market like that offered by Bakkt has thus far failed to see the prices rally upon its announcement. Whether that will change after Bakkt has been operational or not remains to be seen. Wall Street money or no Wall Street money, prices have a habit of being manipulated and ETFs may not be the starting gun.
Image(s): Shutterstock.com