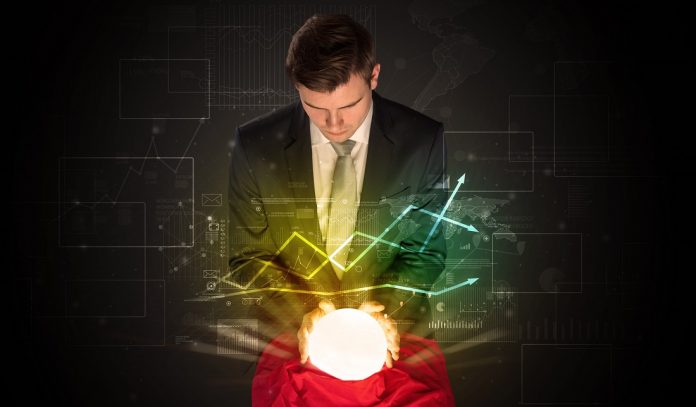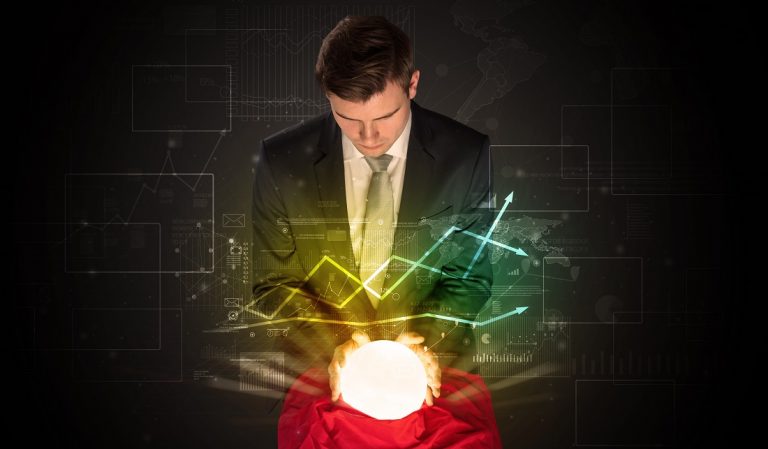 There's been plenty of talk about the entrance of Bakkt into the market and now Nasdaq is following suit. But while just 12 months ago, speculation about bitcoin futures entering the market served to pump crypto prices, this time it's a very different scenario. The market is crashing, naysayers are foretelling the end of crypto, and Bitcoin has lost over 80 percent of its value. So why are Bakkt and Nasdaq betting on bitcoin futures in 2019?
When US-regulated CBOE and CME launched futures trading at the end of last year, many people thought it was a sign that institutional funds would flood into the crypto space. But with cash-settled bitcoin futures contracts, institutional funds have served thus far to benefit traders and exchanges. They don't even have to invest in bitcoin to bet on its tumbling price. And the industry is rife with insider information and market manipulation.
What's Different About Bakkt?
Once the ICE Markets "backed" open platform with a flagship US-based bitcoin futures exchange opens its doors, the market will surely react. Bakkt is a pretty big deal. Not only is it the brainchild of the same company that launched the NYSE, but it has the support of major names like BCG, Microsoft, and even Starbucks. As well as major VC companies like Pantera Capital.
It's already earned institutional investment in the hopes of attracting more. That it's caught the eye of key VC firms in itself is significant as this usually paves the way for the larger firms to follow. Moreover, once the big-name investors appear, that's a sign for the smaller players to enter as well. In other words, little money follows big money.
All that cash tied up in traditional financial markets could raise the crypto market cap to the trillions of dollars if stocks, bonds, and other financial instruments are migrated to the blockchain.
Not only would that force the world to take notice but once crypto's been given the stamp of approval from the likes of Bank of America and Goldman Sachs, the bandwagon jumping should begin on a massive scale.
Moreover, unlike existing regulated bitcoin futures exchanges, Bakkt will offer "physically settled" bitcoin futures contracts. Obviously, it's impossible to physically deliver a bitcoin. But what this means in this context is that instead of settling the payment fiat, it is settled in bitcoin. So institutional investors have to be invested in bitcoin in the first place, which should certainly see a surge in demand.
Nasdaq Follows Suit
Just as Bakkt announced the delay of its Bitcoin futures trading to January 24, Nasdaq announced that it will also be bringing a Bitcoin futures trading exchange to the market in the first quarter of next year. This means that the world's second largest stock exchange is also giving the crypto community a much-needed vote of support, betting on sustained interest in spite of the savage market.
The entrance of Bakkt and Nasdaq point to the fact that both companies count on a significant demand from institutional investors in the US market. After all, neither of these companies would be launching and investing resources if they didn't see long-term potential. 
Whether Nasdaq futures will be cash or physically settled is not yet certain. But what is certain is that the exchange will provide transparency and regulatory compliance that's lacking in the space. Yes, naysayers, bitcoin futures do allow bears to make money by shorting bitcoin, but these two major heavyweights coming into the market especially at this time are a sign of market maturity.
Bakkt and Nasdaq are betting on the longevity of bitcoin and that can only be a good thing. In fact, in a recent interview, Bakkt CEO Kelly Loeffler said that she unequivocally believed in the long-term survival of digital assets and that the price was not an issue. Bakkt will help build the missing infrastructure needed for crypto to come into its own.
Our @mikejcasey asked JeffreyC. Sprecher (@ICE_Markets) and KellyLoeffler (@Bakkt): "Does price matter to you guys?" Watch #ConsensusInvest now: https://t.co/F5ymcIvJfi pic.twitter.com/Px5n3yaMmM

— CoinDesk (@coindesk) December 10, 2018
Why Bitcoin Futures?
Bitcoin futures has proven to be lucrative so far, with the daily volume of CME increasing by as much as 93 percent in the second quarter of 2018 compared to Q1. And by 41 percent in Q3.
In Q3, Bitcoin futures average daily volume rose 41% and open interest was up 19% over Q2 . Learn how market participants are using BTC to manage risk in changing markets. https://t.co/Yt41SzsHku pic.twitter.com/Kw4OX0QaKT

— CMEGroup (@CMEGroup) October 17, 2018
In the midst of a bear market, futures allow traders to hedge their bets and make money even when prices tumble. They are particularly suited to volatile markets and allow traders to take a short position which means that they can still earn in brutal conditions.
The futures industry was valued at some $33.6 trillion at the end of 2017. And Bakkt and Nasdaq are certainly going after the institutional money but the kind that benefits the crypto space as well. And these two key players aren't the only Bitcoin futures exchanges to launch in Q1 2019.
Another company that's working on its technology is Digitex Futures, currently 112 on CoinMarketCap.
With the biggest group on Telegram and already over 600,000 people signed up to its early access waitlist, the company went on a major bull run this October hitting record highs. Just like practically all other cryptos, though, this hasn't been sustainable, although the DGTX token is doing its best to hold its own.

With a native token for carrying out trades, unlike Bakkt and Nasdaq, trading on the exchange will be commission-free, which is meant to attract retail short-term traders who conduct high-frequency low volume trading.
This type of strategy isn't often profitable as whatever gains the trader makes are often wiped out by commission fees. Digitex also claims to have a user interface that will lower the barrier and allow everyday crypto traders and enthusiasts to get in on the game.
To trade on the exchange, traders most hold DGTX, which means they need bitcoin or ethereum to purchase it, so just like Bakkt, traders have to invest in crypto to use the platform.
This means that for retail traders, not only professional traders and institutions, those sick of the crypto winter, instead of HODLing can try to make money from their cryptoassets.
Stepping Toward Mainstream Adoption?
While there doesn't seem to be much hopium left in battered crypto traders, the appearance of these two major institutional players in the futures market plus smaller exchanges for retail traders like Digitex is surely a step in the right direction, despite prices failing to rally at the moment.
Bringing in the institutional money, additional regulation, transparency, and physically settled futures contracts should be another stepping stone towards making crypto more mainstream.
Image(s): Shutterstock.com