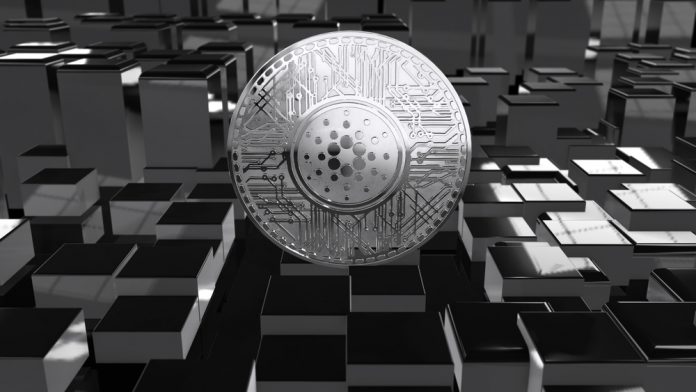 Investing in any cryptocurrency is always a risk. That same risk applies to investing in any traditional asset or stock offering as well. With cryptocurrencies, however, the potential risk/reward ratio is a lot more enticing. In the case of Cardano's short-term price predictions, some interesting changes appear to be on the horizon.
Identifying key Support and Resistance Levels
Whenever one looks at a cryptocurrency price chart, it is crucial to identify the current momentum and potential levels of either support or resistance. In the case of Cardano, the price currently sits near the $0.05 mark, where it has been for quite some time now. The lowest level in recent times is $0.0322, although it doesn't appear as if a drop is imminent.
According to the chart by Jordanbyron7, that doesn't necessarily mean there will be an uptrend either. Some resistance can be found near $0.062, with steeper levels at $0.078 and $0.11. As such, it would appear the current Cardano price status quo might be maintained for some time to come. If Bitcoin were to turn bearish in a significant manner, it can easily drag down ADA with it.  The next few days will be rather crucial for this altcoin, by the look of things.
Is That a Bearish Wedge I See?
As is usually the case when one zooms in on a price chart, it becomes apparent the formation looks different compared to looking at a much bigger time frame. Botje11 often favors the latter approach, as the Cardano price over the past two weeks tells quite an interesting tale. However, when zooming out to the past month and a half, a slightly different pattern appears to be emerging.
More specifically, this trader has discovered the ADA/USD price chart is seemingly subject to a bearish wedge. It may equally be an inverted head-and-shoulder pattern, butt hat can only be determined in a few days from now. Regardless of which pattern one sticks with, there will be some telling Cardano price action in the coming days. Whether that will be positive or negative price action, is a different matter altogether.
The Impending Breakout Pattern Emerges
There is never a shortage of people who are bullish on a specific cryptocurrency. For Cardano, that user seemingly comes in the form of Harhsmonty9, who is currently very bullish on the ADA/BTC market. This user expects Cardano to hit 1,240 Satoshi in the coming days, and potentially even 1,368 Satoshi after the market dropped a bit. A more than plausible scenario, assuming this bullish pattern effectively holds true.
One thing most people tend to forget is how altcoins follow Bitcoin's price pattern first and foremost. If the world's leading cryptocurrency were to turn bearish all of a sudden, it will drag Cardano and other altcoins with it in the process. However, no imminent big drop seems on the horizon, thus ADA may very well continue to gain on Bitcoin over the coming days. It is still advised to put one's stop-loss near the 1,119 Satoshi mark, just to err on the side of caution.
---
Disclaimer: This is not trading or investment advice. The above article is for entertainment and education purposes only. Please do your own research before purchasing or investing into any cryptocurrency.
Image(s): Shutterstock.com