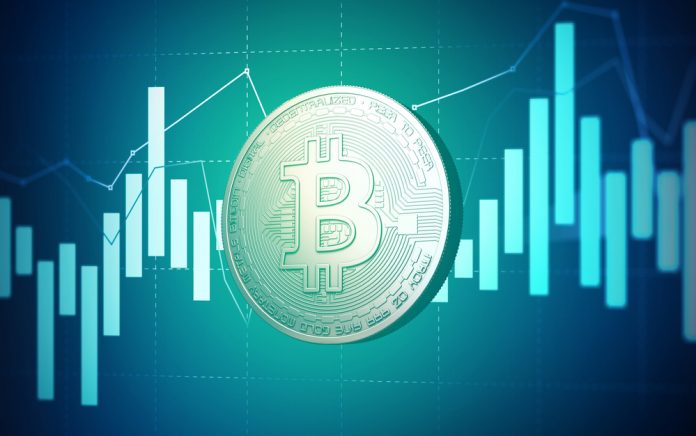 At press time, the father of crypto is maintaining its present position and is staying above $4,000. First reaching this pinnacle a few days ago, bitcoin is keeping up its momentum following a nasty fall in late 2018 that took it down to $3,600 after an extended period of trading in the $6,000 range.
One of the big problems still surrounding bitcoin and other cryptocurrencies is not volatility, but rather negative sentiment. Many financial leaders still see cryptocurrencies as fantasies – things to dismiss that will ultimately have no bearing on the future of money.
Chart by InvestingScope
One such figure is ECB Ardo Hansson, who in a recent interview with Bloomberg, described digital currencies as "complete nonsense." He states:
"The bubble has already started to collapse and maybe we should just see how far this collapse goes, and what is left when we've reached a new kind of equilibrium. I think we will come back a few years from now and say how could we ever have gotten into this situation where we believed this kind of a fairy-tale story."
While some are dismissive of bitcoin and its digital counterparts, others appear to be split right down the middle. Long-time bitcoin advocate and author Andreas Antonopoulos recently claimed that while he remains confident in bitcoin's power, he doesn't think it will dominate the future the way it has before, and that the coming years will see power shared amongst all major cryptos. He comments:
"I think it will be one of the many reserve currencies that can be used to underpin value on other things. There doesn't have to be only one anymore."
However, others are sticking to their guns and telling the world that bitcoin will be the end-all be-all of cryptocurrencies. Among these die-hard fans are the Winklevoss Twins of the Gemini Exchange in New York. Speaking in a recent Reddit AMA, the brothers stated that bitcoin will remain the number one cryptocurrency and is the most likely winner in the long term as it's "hard to defeat its network effects."
Tyler Winklevoss stated:
"We believe bitcoin is better at being gold than gold. If we're right, then over time the market cap of bitcoin will surpass the $7 trillion market cap of gold. We believe in the long game."
The twins also say they are as "committed as ever" to getting a bitcoin exchange-traded fund (ETF) approved, and claim that if for whatever reason, the VanEck SolidX venture that's been receiving so much attention as of late doesn't pan out, they'll be right there in the mix trying to get something off the ground.
Image(s): Shutterstock.com