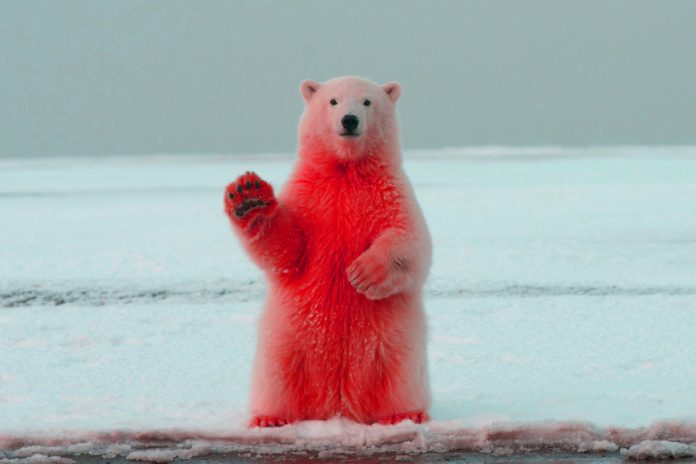 As news about the Omicron variant spread and both cryptocurrency and stock markets registered a sharp decline today, some coins managed to record a massive gain today. This article looks at five cryptocurrencies that increased by over 20% today, ordered by 24-hour price gain, lowest to highest.
WaykiChain (WICC) – $0.254 (

+23.66%

)
WaykiChain is a platform focusing on developing its technology featuring a new consensus algorithm, dual virtual machine smart contract scripting language, an efficient DEX based on WaykiChain, and cross-chain support for sidechains and other protocols.
WaykiChain launched its main net over four years ago and has been on the market ever since.
WICC reached an all-time high of over $2.50 in May 2018, and the team continued to build on top of the platform the whole time.
It seems that investors are flocking towards WICC during today's price drop, not only since it's such an undervalued project but because it has a high potential to continue its bullish rise.
At the time of writing, WICC is trading at $0.254, up over 23% in the past 24 hours. Its market cap is $54 million, with a 24-hour trading volume of $114 million and rising.
You can purchase WICC on Bithumb, Huobi Global, Gate.io, Bittrex, and more.
TrueChain (TRUE) – $0.254 (

+25.74%

)
TrueChain describes itself as the platform building the infrastructure for the future of decentralized applications. According to its official website:
"TrueChain is the world's first public chain that implemented fPoW+DPoS hybrid consensus and has a strong global open source developer community supporting it."
TrueChain's platform provides the public with high performance and security for decentralized applications and financial transactions.
One prominent feature of TrueChain is that it's the first public blockchain to integrate fPoW, which prevents the Selfish Mining Attack (25% Attack).
In recent news, TrueChain cooperated with a project in South Korea and carried out several partnership negotiations with undisclosed projects.
At the time of writing, TRUE is trading at $0.2515, up 26% in the past 24 hours. TrueChain has a market cap of $20 million, with a 24-hour trading volume of $79 million. You can purchase TrueChain on Bithumb, OKEx, ZB.COM, and more.
DAD (DAD) – $0.3 (

+37.60%

)
DAD stands for Decentralized Advertising. DAD is a blockchain-based platform looking to connect advertisers globally.
The DAD blockchain is built on top of Ontology, a high-speed, low-cost public blockchain bringing decentralized identity to Web3. According to DAD's whitepaper:
"DAD achieves data openness, transaction transparency, and user revenue sharing, to improve ad quality and delivery efficiency, building a new generation of blockchain ad systems and reshaping the ad industry as we know it today."
One of the biggest problems with online advertising is dealing with fraudulent and invalid traffic. DAD is looking to use its infrastructure to detect invalid traffic and increase data quality and targeting accuracy.
At the time of writing, DAD is trading at $0.2951, up over 36% in the past 24 hours. Its market cap is $140 million, with a 24-hour trading volume of $191 million. You can purchase DAD on Bithumb, Coinone, Indodax, Ascend (Bitmax), Upbit, and more.
Cortex (CTXC) – $0.67 (

+40.23%

)
Cortex describes itself as the first decentralized world computer capable of running AI-powered dApps on its blockchain. According to Cortex's official website:
"Cortex Blockchain is an open-source public blockchain that seeks to solve one of the biggest challenges facing blockchains like Bitcoin and Ethereum today – on-chain AI execution."
One of Cortex's unique features is their Cortex Virtual Machine (CVM), a framework allowing efficient machine learning inference directly on the blockchain. CVM enables Cortex to integrate machine learning into smart contracts and dApps.
At the time of writing, Cortex is trading at $0.67, up over 40% in the past 24 hours. Its market cap is $127 million, with a 24-hour trading volume of over $1.5 billion. You can purchase CTXC on  Binance, Huobi Global, OKEx, and more.

Contentos – $0.039 (

+47.48%

)
Contentos describes itself as a decentralized global content ecosystem. According to its official website:
"The vision of Contentos is to build a "decentralized digital content community that allows content to be freely produced, distributed, rewarded, and traded, while protecting author rights". Contentos strives to incentivize content creation and global diversity and return the rights and value of content to users."
Contentos features include a P2P Revenue distribution system, which keeps the value of creation open, transparent and returns rewards directly to its users.
In addition, Contentos includes a decentralized traffic distribution network, trackable copyright transactions, and immutable credit systems.
I've recently covered Contentos' meteoric price hike of over 31% on arginchronicles.com, which you can check out for the full report.
At the time of writing, Contentos is trading at $0.044, up over 66% in the past 24 hours. Contentos has a market cap of $154 million rising, with a 24-hour trading volume of $1 billion.
Most of the trading volume comes from Binance, which would be the best place to purchase COS. Contentos is also available on Bithumb, Gate.io, Coinone, Bitglobal, and more if you're in the US.
Disclosure: This is not trading or investment advice. Always do your research before buying any cryptocurrency.
Follow us on Twitter @nulltxnews to stay up to date with the latest cryptocurrency news!