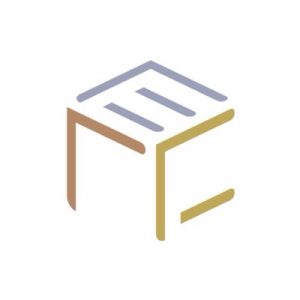 "People have tried to cling to the idea that all tokens are utilities and not securities," says the founder of crypto-exchange ERC dEX, David Aktary. "But, it's grown pretty clear: if you're buying a token solely for the purpose of profit, then it is a security."
While many in the blockchain space are averse to regulation, ERC dEX thinks regulation is good for the industry. "The hammer is coming down in 2019,"  says Mr. Aktary. " This has already boded poorly for those who are looking to make a quick buck [with the collapse of the ICO market]. But, in the long run, regulations could have a stabilizing effect for the industry. Twelve federal agencies believe they have some level of jurisdiction over blockchain in some shape or form, whether it is the CFTC, SEC, Consumer Financial Protection Bureau or otherwise."
He adds: "Although the federal government is still trying to figure out the best way to regulate crypto, they are taking action based on existing regulations, and it will take a while for the storm to blow over."
In the meantime, people are taking their offerings offshore, and the smart ones are even blocking US residents from participating."So, not only are we having a brain drain, but also missing out on the potential advantages such technology might bring," Mr. Aktary tells me. "Until the regulatory environment is figured out, this uncertainty is hurting the industry."
Mr. Aktary has been keeping an eye on state level regulations. For instance, Wyoming passed numerous laws in an effort to lure some issuers and crypto-businesses to Wyoming.
"That, however, doesn't necessarily protect the issuer or the business from the wrath of the federal government," says Mr. Aktary.  "It feels a bit like the marijuana industry, with each state making their own decisions."
Crypto-regulation needs to be instituted at the federal level to work – possibly even in the form of international treaties. Mr. Aktary believes regulated securities tokens are the future.
"Issuers are starting to 'play ball' by issuing tokens under regulations like Regulation D and CF," he says. "Exchanges, too, are playing catch up at this point, so that when Reg D issuances are out of their lock up period, they will have a registered venue upon which to trade."
Regulation D allows smaller companies to raise capital through the sale of equity or debt securities without the need to register with the SEC. Reg CF allows private companies to raise up to $1 million from American adopters and the public similar to Kickstarter.
"And certain blockchain platforms like Ethereum allow them to be regulated as they should be," Mr. Aktary says. "The traditional financial system is still rife with intermediaries that become irrelevant with self-regulating securities tokens on the blockchain. I cannot think of a better application for Ethereum, with its distributed ledger, consensus model, clear beneficial ownership, and ability to encode regulatory compliance directly into assets."
He adds: "With regulation comes legitimacy, and with legitimacy comes Wall Street."