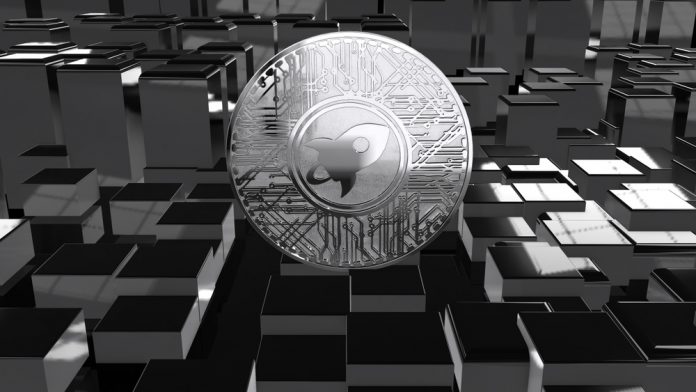 As most of the top cryptocurrencies and digital assets face a bit of an impending setback right now, it may prove challenging to find coins which can hold their own. Stellar Lumens, or XLM, is usually one of the more stable assets on the market. It still clings to some early morning gains, but it appears there will be a small dip to push the value down to $0.12 fairly soon.
XLM Price Seeks Stability at $0.12
It has become more than apparent all cryptocurrency and digital assets will face a correction in the near future. After nearly five days of continuous gains, a brief setback is only to be expected at this time. After all, nothing can go up in value forever, even though some people would love to see things differently. In the case of XLM, there have been solid gains all week long, which may not help build a new support level near the $0.12 level in the coming days.
Over the past few hours, it has become evident the XLM price is struggling for traction a bit. More specifically, there is still a small gain in both USD and BTC value, yet it seems unlikely they will remain in place for much longer. The current XLM price of $0.125 is a pretty big improvement compared to a few weeks ago, yet the question becomes where the new support line will be situated exactly. The $0.12 level seems a good first line of defense in this regard.
On social media, however, it is evident there is still plenty of positive momentum associated with XLM. Travala, the notorious travel booking platform, has recently begun integrating additional cryptocurrencies and digital assets as payment methods. Earlier today, the company confirmed it would support XRP, which is a very interesting development, all things considered.
You can now book 550,000+ hotels in 210 countries using @StellarOrg coin $XLM. Travel to 82,000+ destinations worldwide on https://t.co/CL8FxAXFXS the next-gen online travel agency@travalacom @JedMcCaleb @StellarLumens #XLM $AVA @CoinGatecom pic.twitter.com/Ch1RNgyGoU

— Travala.com ✈️ 🏨 (@travalacom) December 21, 2018
RickCrypto is one of the many people who wonder how the SEC will look upon both XLM and XRP in the coming months. There is a chance both assets will be considered to be securities first and foremost, although it has become somewhat silent on that front in recent months. Some clarity would certainly be appreciated by a lot of people, albeit no decision should be expected in the coming two weeks.
The burning issue for many holders is #4 digital assets in general and specifically in my case your view on #XRP and #XLM. The rest can be done whenever possible. Appreciate your time and effort. Merry Christmas and Happy New Year to your family and yourself @ the SEC! https://t.co/0sPMCbGUso

— RickCrypto (@RickCrypto1) December 21, 2018
As is usually the case when it comes to cryptocurrencies and digital assets, there is good money to be made with direct arbitrage opportunities. In the case of XLM, there are numerous price gaps to explore for profit. As can be seen below, some of the opportunities are a lot more lucrative than others, although it will mainly depend on the liquidity level associated with those particular trading platforms.
#XLM
Buy at #Binance and sell at #BTCBIT. Ratio: 10.25%
Buy at #Sistemkoin and sell at #BTCBIT. Ratio: 3.63%
Buy at #Kraken and sell at #HitBTC. Ratio: 0.77%
Buy at #Kraken and sell at #BTCBIT. Ratio: 9.39%#bitcoin #arbitrage #arbitraj #arbingtool https://t.co/xiFUPzcOcC

— Arbing Tool (@ArbingTool) December 21, 2018
All of these signs further confirm the XLM price may see some brief correction, just like all other markets are expected to do in the coming days and weeks. Minor setbacks are never cause for concern, as they are needed to keep the momentum going in the long run. One possible concern is the rather weak XLM trading volume, although that may be a temporary trend first and foremost.
---
Disclaimer: This is not trading or investment advice. The above article is for entertainment and education purposes only. Please do your own research before purchasing or investing into any cryptocurrency.
Image(s): Shutterstock.com