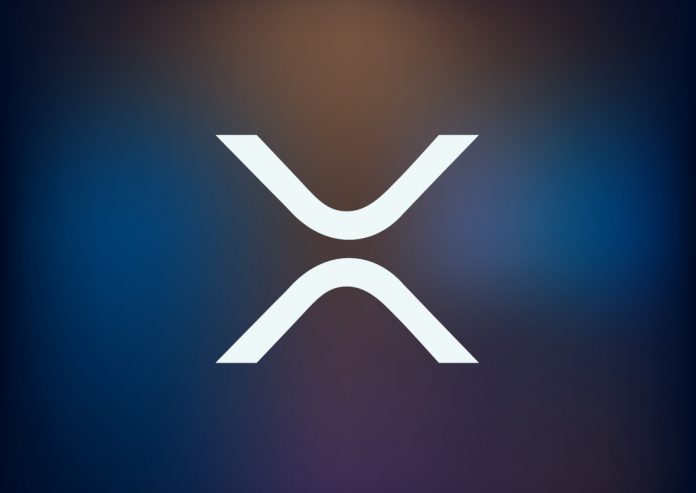 As Bitcoin continues its very bullish trend, one would expect all altcoins and digital assets to note spectacular gains in the process. In the real world, that situation is often very different. The XRP price, for example, is not necessarily noting any real gains right now. Instead, it has slipped into sideways trading action, which is not necessarily a bad trend either.
XRP Price Holds its own Near $0.37
Although the value per XRP seemingly hit $0.4 for a brief moment on some exchanges this week, that level could not be sustained for the long term. Under the current market circumstances, that may come as a rather big surprise, although it is a very normal trend first and foremost. After days of major gains for all markets, some assets and currencies will need a breather. It appears XRP is on that short list right now.
Over the past 24 hours, the XRP price has lost 0.8% in USD value and 3.2% in Bitcoin value. Both trends are somewhat worrying for those who have a very short attention span, although everyone else will agree this is what the market needs right now. This temporary cool-off period will pave the way for a more stable value in the long run. Additionally, the current price is still more than respectable, especially when considering the value of $0.23 not that long ago.
As is usually the case on any given day, social media is abuzz with XRP discussions in different shapes and formats. Quantum Vision shares an important piece of information with the world by warning how the current price trends could very well be a bull trap to turn Christmas into a horrible holiday for speculators. At the same time, the trend may very well continue for days and weeks to come, for all people know.
This is a bull trap right before tech companies close for holiday break! Take profits and relax for the holidays 😇

#BTC #ETH #BSV #BCHABC #ADA #XRP #AION #KNC

— Quantum Vision (@Yave_d) December 21, 2018
Steve, a firm believer of XRP, is seemingly convinced there is a lot more to the potential PayPal-Temenos-Ripple angle than meets the eye. It is more than apparent XRP community members are trying to find correlations between every major financial development and Ripple these days. Whether or not this will impact the XRP price will respond to these discussions, is a different matter altogether. Anything is possible under the current circumstances.
#xrp so PayPal chooses temenos as core banking partner. And who is temenos partnered with? #ripple….. Connect the dots

— steve (@E55amgSteve) December 21, 2018
Not a day goes by without some form of Coinbase-related speculation pertaining to XRP. Today is no different in that regard, primarily because Son Goku still expects the company to list XRP later today. It would certainly be an interesting surprise if that happened, albeit the company has never indicated they plan such a move now or in the future.
XRP lift off in 1 hour 15 mins#XRP #RIPPLE #COINBASE pic.twitter.com/d4gEcheJCr

— Son Goku (@Anustart9988) December 21, 2018
The main takeaway from all of this is how the XRP price is effectively going through a small retrace at this time. While that is not abnormal by any means, one also has to wonder how long this trend will last exactly. A brief retrace is often a positive sign, albeit some people will always see things in a different spotlight. For now, it seems XRP will remain above $0.35 with relative ease, assuming nothing dramatic happens.
---
Disclaimer: This is not trading or investment advice. The above article is for entertainment and education purposes only. Please do your own research before purchasing or investing into any cryptocurrency.
Image(s): Shutterstock.com