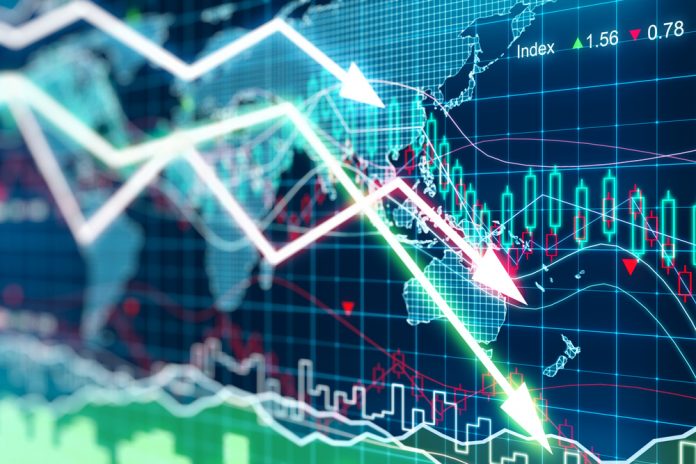 It is evident there are a lot of currencies people would love to see succeed in the years to come. Unfortunately, that may be a bigger uphill battle than most people anticipated at first, although things can always turn around in quick succession. For the XLM price, things are not looking too great, as a massive decline has been recorded in the past few hours. Sustaining the $0.15 is effectively impossible at this time.
XLM Price Woes Aren't Over Yet
None of the top cryptocurrencies or digital assets note any real growth in this week. Instead, there are major declines all across the board, with no improvements in sight whatsoever. This makes it somewhat unclear as to what the future will hold exactly, primarily because none of the popular assets can find stability either. Even XLM is falling short of people's expectations in rather spectacular fashion.
Over the past 24 hours, there has been another massive XLM price decline. A major 19% drop in USD value and  8.7% loss over Bitcoin further confirms anything that isn't Bitcoin will continue to bleed value across the board. Although both XLM and XRP should not be linked to Bitcoin's value in the slightest, the real world is often very different in that regard.
On social media, not too many people are concerned about this most recent XLM price drop. Instead, Pat is accumulating at these low values and further hopes things will continue to drop first and foremost. That in itself is rather interesting, although one has to keep the faith if things are to ever turn around in a spectacular fashion. So far, a reversal does not appear on the horizon whatsoever.
Just accumulated some more #xrp and #xlm

I hope these prices drop some more

— Pat (@DobesKnows) November 25, 2018
There are also those who see the bigger picture. All projects in this pace which have no real-world use cases or implications will become defunct sooner or late.r It seems unlikely something like that will happen to XLM, even though the current price momentum may not necessarily show anything major will change this year. Even so, XLM remains a currency to keep an eye on first and foremost,  at least according to its supporters.
The only things maintaining crypto currency prices is the #btc inter-market-trading, current adoption and application makes the price unjustifiable. crypto currency pricing is akin to the #dotcom bubble, those with real value like #XRP and/or #XLM survive

— Sam Boyes (@SamBoyes4) November 25, 2018
Sara Akid also highlight show the underpinning technology created by Stellar will eventually boost the adoption of XLM itself. Several key projects are incorporating its technology at this time. Commercialization of these projects may not necessarily hinge on XLM whatsoever, but it is evident this asset can be beneficial to all of these business ventures in many different ways.
@SeyBlock #seyblock #SEY #BTC #crypto#XLM #stellarport #stellarx FEATURES IN
SEYBLOCK: – Fast Transactions – Cheap
fees – Worldwide transactions – Powered by
Stellar Lumens – Secure payments – Solving
Scalability Issues

— Sara akid (@saraakid35) November 25, 2018
As is to be expected during the weekend, there will no real shakeups affecting any of the currencies and assets listed. XLM Will not reclaim the $0.15 level without a fierce battle, and a further drop to $0.12 is not entirely impossible by any means. As such, one has to expect what the near future will bring exactly. According to some predictions, that outlook is not promising whatsoever.
---
Disclaimer: This is not trading or investment advice. The above article is for entertainment and education purposes only. Please do your own research before purchasing or investing into any cryptocurrency.
Image(s): Shutterstock.com