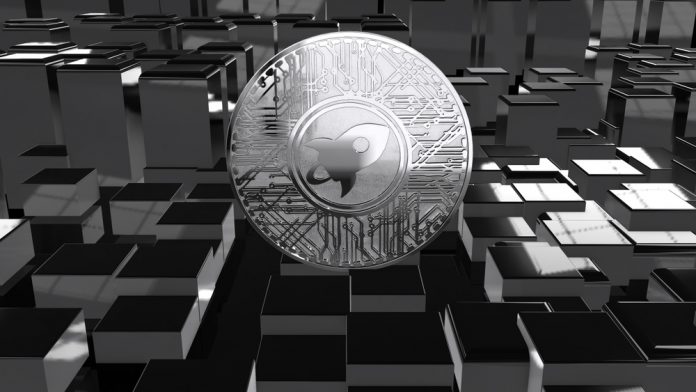 In the world of cryptocurrencies and digital assets, things are looking a bit bleak once again. Weekends are hardly known for positive trading momentum, and this time around is not all that different. The Stellar price is on the rise a bit, although the value may struggle a bit to reach $0.3 again. Some recent ecosystem developments also have people on edge, for obvious reasons.
Stellar Price Momentum Looks Intriguing
It is always difficult to determine where the markets are headed over the weekend. In the case of cryptocurrencies and digital assets, that situation is no different whatsoever. There are some interesting trends shaping up, whereas most of the top markets are in a bit of a slump. Stellar is one notable exception in this regard, as its momentum is at least somewhat positive.
In the past 24 hours, the value of XLM has risen by 4% in both USD and BTC value. That in itself is pretty interesting to keep an eye on, as XLM does some things most other altcoins or assets are not capable of as of right now. Even so, there is very little trading volume for XLM, which does not necessarily instill much confidence whatsoever. As such, this uptrend can easily fall apart in the coming hours.
When looking across social media, XLM does not appear to be the talk of the town despite this current uptrend. That is always a bit surprising, mainly because currencies which rise in value are often quite hot topics on Twitter. In the case of XLM, Coindorado claims it is a good buy simply because it is not a coin being actively "shilled" on social media. An interesting sentiment first and foremost.
Buy coins no one is shilling on twitter ….

Made my biggest profits with #XLM and #TRX without anyone tweeting about it. Fall 2017 🚀#bitcoin #btc #crypto #iota #sc #kin #nebl #maid #link #xvg #xrp pic.twitter.com/qSHhYfqCj8

— Coindorado (@coindorado) November 11, 2018
There are those who genuinely express concerns over the Stellar Activity "fork" allegedly created by the Stellar team itself. This is, according to XRP GoldFish, a blatant attempt to evade scrutiny by the SEC while trying to get listed on the Coinbase exchange. This hard fork of XLM has raised a lot of concerns so far, although it may not even be a legitimate product in the first place.
So #xlm wants to get on @coinbase (so it can pre pump then dump).

But @StellarOrg and @JedMcCaleb know @SEC_News see it as a security. What to do?

Make a hard fork (Stellar Activity #xla) as well as giving away $125m worth of xlm (coz nobody wants to buy it)#fail #scam

— XRP Goldfish 🍻 (@xrpGoldfish) November 11, 2018
Speaking of Stellar Activity, a lot of people genuinely believe this is a scam first and foremost. It is certainly possible that is the case, and users are advised to take the necessary precautions at all times. Any solution asking to import private keys needs to be avoided unless it is an official wallet developed by the coin's developers or other reputable companies.
Beware of Stellar new Scam going around via /r/Stellar #xlm #stellar https://t.co/nExiKmOxCS

— Stellar Reddit (@RedditStellar) November 11, 2018
Based on the current market circumstances, it would appear the XLM price rise may remain in place throughout most of today. Considering how the other markets are struggling, speculators might be intent on keeping this particular trend going for a while. Without sufficient trading volume, however, there will not be any major changes for the foreseeable future.
---
Disclaimer: This is not trading or investment advice. The above article is for entertainment and education purposes only. Please do your own research before purchasing or investing into any cryptocurrency.
Image(s): Shutterstock.com