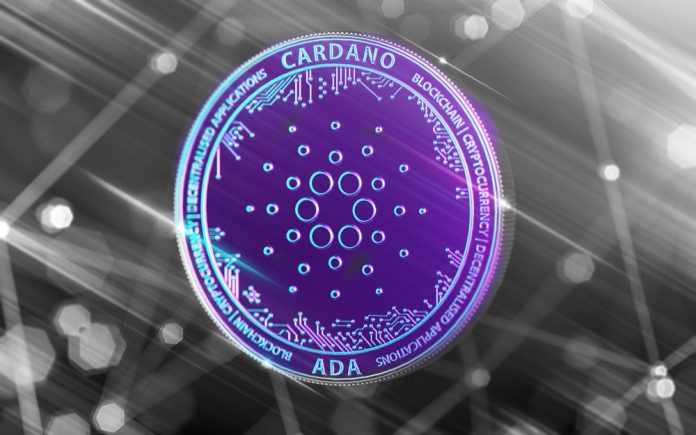 With most of the top cryptocurrencies struggling to remain in the green, speculators are looking well beyond the top 5 to make a quick buck. In the case of Cardano, the current market momentum seems rather promising in this regard. Although it remains unclear how long this trend will last this time around, there is some money to be made.
Cardano Price Shows Promising Signs
It is not uncommon for different markets to head in completely opposite directions during the weekend. Whereas most currencies seem tied to Bitcoin in one way or another, there is always a chance a breakout might occur. Today, it seems as if Cardano is going for such a breakout, albeit the current uptrend still appears to be on very weak legs first and foremost.
Over the past 24 hours, the Cardano price has risen by 1.8% in USD value and 1.85% in BTC value. Both of these trends are relatively promising, although it is not necessarily the trend one is effectively looking for in terms of "major gains". Combined with a relatively weak volume of just $19m, this uptrend will not necessarily last all that long.
Looking at social media, it seems there are a few people hoping for a Cardano breakout. SP is one of those individuals, although it seems the breakout may not necessarily remain in place moving forward. Even so, there is an accumulation zone in place, and it wouldn't take all that much to break through the first resistance level.
$ADA breakout?#cardano #ada #bitcoin #btc #crypto pic.twitter.com/gZLgqRRSiJ

— SP (@Pits90) November 11, 2018
While Cardano is not necessarily known for its marketing, that is not necessarily a bad thing by any means. Fluffee sees Cardano, as well as other projects – in a bright spotlight because they mainly focus on progress, rather than marketing stunts. As such, the project is checking a lot of the right boxes for some people, albeit speculators will gladly see things move in a different direction.
Marketing is important, but look at #ADA & #OMG – purely focused on work & progress, this makes them undervalued and once they actually switch to full scale marketing campaigns it will be hot around them.

— Fluffee (@CryptonianJake) November 11, 2018
In the world of cryptocurrency, chasing profits is always a dangerous game. For Philip King, there may have been some serious disappointments over the past few months. He actively warns people to not get involved with ADA's price movement right now,  primarily because it will probably end up like Basic Attention Token's fall from grace.
Don't get caught up in the #ADA #XLM pump.

It's gonna dump on you…..

Have learned nothing from #bat #zrx #etc#btc #binance #crypto #btfd

— Philip King (@PipKing101) November 11, 2018
All of the signs associated with Cardano's price momentum show there is an interesting day ahead, but the momentum is not necessarily looking all that great just yet. If the trading volume picks up a bit, there may be a push to $0.08 later today. If not, it seems this will be the highest value to be achieved prior to the next correction setting in.
---
Disclaimer: This is not trading or investment advice. The above article is for entertainment and education purposes only. Please do your own research before purchasing or investing into any cryptocurrency.
Image(s): Shutterstock.com