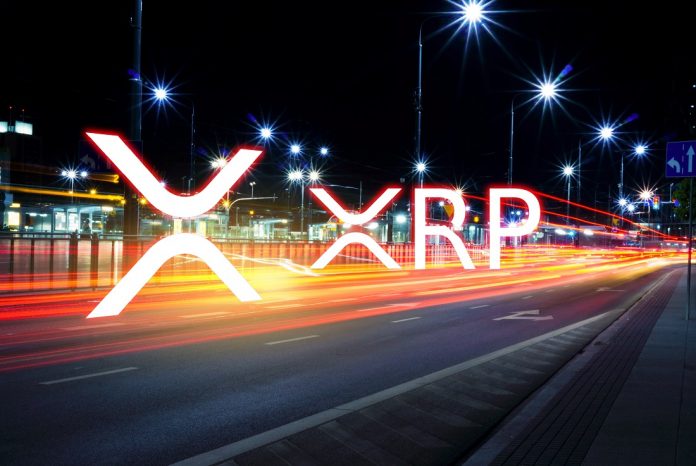 As the weekend almost draws to a close, all eyes are on the various cryptocurrency and digital asset markets. With Bitcoin in the green, most other assets and currencies lose BTC value, yet gain a bit in USD terms. For XRP, the USD gains and BTC losses are nearly the same, yet the market cap swiftly approaches $15bn once again.
XRP Price Uptrend Goes Slow and Steady
It still remains a bit unclear what the year 2019 will bring for Bitcoin, Ethereum, XRP and other vehicles. So far, it seems the year is off to a good start, albeit there was some minor bearish pressure over the weekend as well. Now that Bitcoin looks on par to tackle the $4,200 level again, things may heat up in many different ways over the coming days. That can have an impact on the XRP price, either for better or worse.
There has been a notable XRP price increase over the past few hours. it is not necessarily as steep as some enthusiasts would like, but any gain is better than a net loss. The 2.37% increase brings the XRP price back to nearly $0.37, whereas the 2.77% decline in BTC value is slowly pushing the asset below 9,000 Satoshi at this rate. Very intriguing market shifts for speculators and traders to keep an eye on.
The "big news" of the day comes in the form of yet another trading platform allowing XRP spot trading. LXDX, a relatively unknown platform, hopes to attract users by providing this offering. Users are advised to conduct their own research prior to making any deposits or investments when an unknown trading platform is involved.
The LXDX exchange is now live and open for spot trading. Phase one activates Bitcoin (BTC), Ripple (XRP), Ethereum (ETH), Tether (USDT), and TrueUSD (TUSD) assets.
Sign up and start trading today at https://t.co/MYAJmHhvJdhttps://t.co/4vRoLSxp4b pic.twitter.com/66zGY4Gz5s

— LXDX (@lxdx) January 1, 2019
There is still a fair degree of hopium to go around among XRP community members right now. More specifically, it would appear XRP Nurse hopes to see Ripple's technology pose a genuine threat to SWIFT and traditional finance. This user also expects the XRP price to hit triple digits following this development. Rather wishful thinking, by the look of things.
I don't want to spend my rich mid 30's weekdays alone.
The adoption of #Ripple technologies by various banks and financial institutions around the world is increasing at a rapid pace.
'The price of #XRP can hit triple digits if it take 10% of SWIFT's business." #xrpcommunity

— XRP NURSE (@jobe805) January 6, 2019
When looking at the XRP price from a technical perspective, this uptrend might not look as promising as it would seem. There is a genuine chance the price will retrace a bit further in the coming hours, at least where the XRP/BTC ratio is concerned. How low this value will drop exactly, is anybody's guess, but anything is possible when the weekend transitions into a new week.
Broke down on the 1H, will most likely go for the equal lows into support pic.twitter.com/fvw3XvUgVN

— yim (@crypto_yim) January 6, 2019
So far, it would appear as if the XRP price may continue to rise in USD value following Bitcoins momentum. Things look very different where the XRP/BTC ratio is concerned, although that is only to be expected when Bitcoin's value appreciates. Next week may surprise a lot of people, although it remains to be seen if this will be in a positive or negative manner.
---
Disclaimer: This is not trading or investment advice. The above article is for entertainment and education purposes only. Please do your own research before purchasing or investing into any cryptocurrency.
Image(s): Shutterstock.com