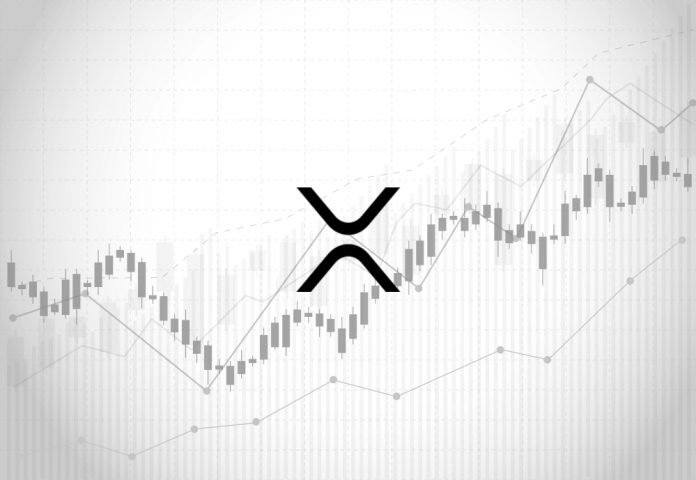 A lot of intriguing cryptocurrency momentum has been brewing over the past few days. Numerous markets have successfully gained in value, whereas others are doing far less impressive things. In the case of XRP, things look incredibly promising, as the asset finally broke through the $0.5 resistance.
XRP Price Bucks the Downtrend
It has been coming for quite some time now, yet the XRP value finally surpassed $0.5. Although most people expected this to happen several weeks ago, the price remained stagnant near $0.46 for a very long time. That in itself is not a bad sign either, as it introduced a certain level of stability not found in traditional cryptocurrencies and tokens.
Over the past 25 hours, there is a net 1$ gain in XRP's USD value, combined with a slightly bigger gain over Bitcoin. All of these developments come at the most opportune time, as it allowed the asset to break through the $0.5 resistance without batting an eye. Sustaining the current trend will be challenging first and foremost, but the trading volume is rallying toward the $1bn mark in rather quick succession.
An interesting new development by OKEx could spark a lot of new interest in XRP moving forward. More specifically, there is a new margin trading pair between XRP and Bitcoin which users can explore. That pair will go live later today, as will the LTC/BTC margin trading pair.
NEW MARGIN TRADING PAIRS: To meet the public demand, we will open the margin trading pairs XRP/BTC and LTC/BTC from 08:00 Nov 6, 2018 (CET).#OKExAnnouncementhttps://t.co/dVvGvRZXZb

— OKEx (@OKEx) November 6, 2018
As is usually the case, any XRP price movement will effectively create some backlash across social media. In the case of ICORush, the platform is convinced XRP is "scandalous" and does not deserve most of the attention it is currently getting. A very odd sentiment first and foremost, although it goes to show the opinions on this asset will remain divided for the time being.
XRP is one of the most scandalous digital currencies out on the market. It has not properly presented itself as a worthy investment for plenty of people. https://t.co/YqI7NjJGdu#ICORush #ICORushMagazine #ICORushNews #Ripple #XRP #MrOak pic.twitter.com/S6G4wdcG7B

— ICOrush (@IC0rush) November 6, 2018
Moog2001 sees things in a  very different spotlight, although one that can also come true regardless. More specifically, the XRP market cap is heading closer to the Ethereum level again, something that has happened in the past as well. Every single time that happens, Ethereum mysteriously jumps a lot higher until things return to normal. This time around might not be any different, depending on how traders decide to tackle this trend moving forward.
We're rocketing towards ETH let the manipulation begin 😉🚀🚀🚀🚀 #XRP #XRPcommunity #XRPthestandard pic.twitter.com/yWR3n7iF7o

— Moog2001⚡🚀 (@Moog20011) November 6, 2018
For the time being, things are still looking pretty good for XRP. Although some of its gains have already been nullified, that is only to be expected. Traders and speculators are still chasing profits across all markets, and XPR has always presented an interesting opportunity in this department. Remaining above $0.5 will be the first order of business, albeit it should not pose any major problems given the current circumstances.
Disclaimer: This is not trading or investment advice. The above article is for entertainment and education purposes only. Please do your own research before purchasing or investing into any cryptocurrency.
Image(s): Shutterstock.com