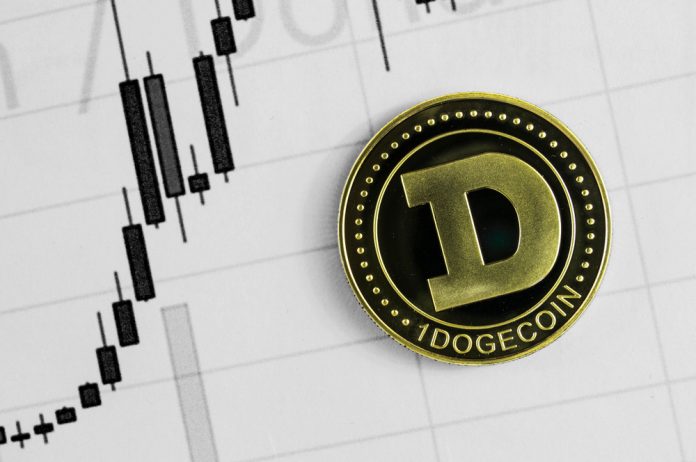 Even though the value of Dogecoin does not get too many people excited right now, it is evident things can vastly improve without too many problems. This current price stability is something which has become somewhat synonymous with Dogecoin, although the bullish trend is not that far away either.
Dogecoin Price Bullrun Seems Imminent
While most cryptocurrencies are showing plenty of signs of volatility, Dogecoin is not budging at all. In most cases, that would be considered a problem, although things are never as black-and-white in the crypto world. This current trend has allowed the DOGE value to remain relatively stable at $0.0036, which is something to keep in mind.
Over the past 24 hours, not much has changed for Dogecoin either. Its USD and BTC value have dipped slightly, but there are no changes to be overly concerned about. Speculators are wondering if and when this momentum will improve, especially because all altcoins appear to be going through a major uptrend right now. Dogecoin is a bit late to the party, but there is still plenty of time.
As Ahmad Kalthoum explains, the current Dogecoin price situation is far from troublesome. There is a very good chance this altcoin will generate some fireworks, as that is how things usually go with this particular currency. A doubling in value may be a stretch too far, although reaching $0.005 is certainly within the realms of possibilities.
While #Dogecoin may be in a very precarious situation at the moment, it should not take long before a revival starts. The popular crypto news outlet, CoinDesk believes that #Dogecoin could spike to up to 100% in the coming days after hitting its recent lows

— Ahmad Kalthoum (@AhmadKalthoum86) November 6, 2018
This same user is also confident Dogecoin is on its way to being added to the Coinbase trading platform. Not a week goes by without a currency allegedly being added to Coinbase soon, even though the company has not officially issued any comments regarding the matter. Until there is some confirmation, Dogecoin will not come to Coinbase, thus speculating on that happening serves no real purpose.
🚀I expect #Dogecoin to be added to coinbase very soon after their announcement to add other cryptocurrencies.
"Writing in the announcement, Hirji said that Coinbase, which recently outlined a new crypto token listing framework, plans to "quickly" list more cryptocurrencies"

— Ahmad Kalthoum (@AhmadKalthoum86) November 6, 2018
Looking at the Dogecoin technical analysis, it seems interesting things are happening. Several key indicators have been hit or surpassed in the past few hours, which usually leads to bullish momentum. That does not mean the value per DOGE will suddenly double by any means, but it seems to indicate a lengthy accumulation phase is finally coming to an end.
$DOGE: MACD finally crossed on daily & we're seeing bullish reaction! Hopefully it's sustainable. Targets still valid.

RSI has LOTS of room to move up!! #bitcoin #ethereum #litecoin #dogecoin #altcoin #altcoins $BTC $ETH $LTC #crypto #cryptocurrency #cryprotrading #blockchain pic.twitter.com/iuDiRbsSpp

— Linus Harbington (@harbington) November 6, 2018
On the surface, Dogecoin appears to be in a pretty good place right now. There is plenty of trading volume, the value remains stable, and no new controversies have been created. Although the altcoin had a $700m market cap not that long ago, it seems to be a matter of time until the figure climbs to $500m again.
---
Disclaimer: This is not trading or investment advice. The above article is for entertainment and education purposes only. Please do your own research before purchasing or investing into any cryptocurrency.
Image(s): Shutterstock.com