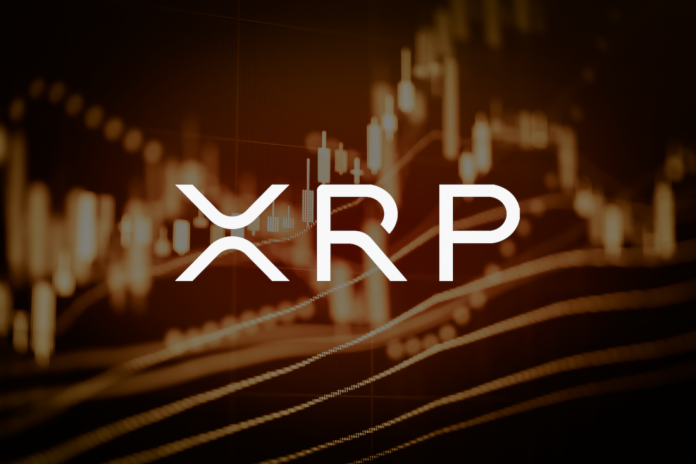 With all cryptocurrency, token, and asset markets under a bit of pressure right now, it would appear things are not looking all that good. Although most markets remain in the green, there is a significant drop in XRP's price as of right now.  The actual drop is not necessarily that steep, but it is evident things may come under further pressure moving forward.
XRP Price Trend Enters the red Zone
Considering how most markets were under a bit of bearish pressure earlier this morning, it is not too surprising to see minor losses materialize. In the case of XRP, the current trend is slightly disconcerting, although it seems the losses will be kept to a minimum. One worrisome aspect is how the price dropped below 8,000 Satoshi again, although reclaiming that value will not pose any major challenges.
Over the past 24 hours, the net balance for XRP is slightly negative. With a 0.8% drop in USD value and a 1.1% loss over Bitcoin, the XRP price now sits at $0.3126. With a drop below 8,000 Satoshi, a fair few traders will not be too happy with the way things have gone. However, this appears to be a temporary setback first and foremost.
There is no real major news regarding Ripple or XRP to speak of. One interesting video has surfaced which seems to indicate RIpple's trading engine is used for a particular marketplace. While that could be a bullish sign, it has absolutely nothing to do with the valuation of XRP at this time. As such, this news will – most likely – not have any impact on the price of this asset whatsoever.
Video published by BeachHead on 14/03/2019:

"There's this market place underpinning it, that's powered by decentralized crypto-economics"

"It uses Ripple trading engine…it's actually the only distributed trading engine that's mature enough to be used"https://t.co/juf4V0QSPb

— XRP Research Center (@XrpCenter) March 14, 2019
ShillWave, on the other hand, is seemingly too convinced there is anything to worry about in the slightest. In fact, this user keeps accumulating XRP regardless of the overall circumstances. Cost-averaging down one's investment is always a smart idea, especially while the bear market is still in effect.
Either way I'm accumulating that #XRP bear are no bear. I'm opening my mind to see Ripple/XRP will be and is connected to everything and everyone 🙌

— ShillWave 🌊 HØDŁ (@ShillWave) March 14, 2019
For those who are merely interested in the price chart, it seems this sideways and slightly bearish action may remain in place for some time to come. It is evident the range is tightening, and no bullish momentum has formed for XRP so far. As such, it seems logical to assume this is the beginning of another bear trend which may spill over into the weekend.
Still bouncing in the tiny range, are the bulls coming? 🤔 #XRP #XRPthestandard #XRPcommunity pic.twitter.com/d1YqfqsQbf

— Vandita Moon (@VanditaMoon) March 14, 2019
For the time being, it seems likely more top markets will follow XRP's momentum over the coming hours. That is not entirely abnormal, although it is not the sign most traders are looking for. XRP is also the first top market to "buckle", which is never a fun label to deal with. It may also be the first to rebound sharply over the next few days, for all one knows.
---
Disclaimer: This is not trading or investment advice. The above article is for entertainment and education purposes only. Please do your own research before purchasing or investing into any cryptocurrency.
Image(s): Shutterstock.com