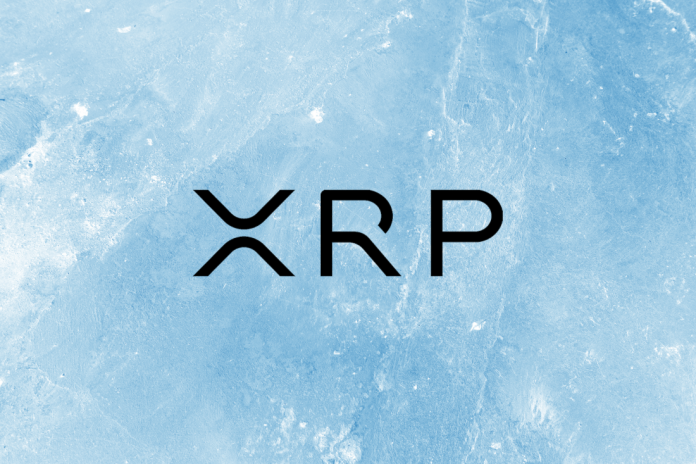 Even though the top markets are not as bearish as they were earlier in the week, not all listings are rising in value at an equal pace. The XRP price, while often rather resilient, is disappointing a lot of holders and traders today. It struggles to maintain its current level and risks dropping below 7,500 Satoshi over the weekend.
XRP Price Momentum Still Lacks Promise
In the cryptocurrency and digital asset world, joy and disappointment are often entwined in mysterious ways. Whereas Bitcoin's value tried to move up ever so slightly, it seems XRP is the one market losing out on the uptrend. In fact, it is the only top three market to note losses in both USD and BTC value today, which is somewhat unexpected. Unfortunately for holders, it also appears unlikely this situation will improve.
When looking at the past 24 hours, the XRP price hasn't performed as expected. A 0.75% loss in USD value drives the price down to $0.307795. There is also the 1.31% deficit over Bitcoin, bringing that ratio to 7,519 Satoshi. It seems very likely the 7,500 Satoshi level will not act as support over the weekend, which could spell big trouble for XRP.
On social media, the sentiment toward XRP has not changed much despite this most recent dip. Haydar Sayar, for example, expected this bearish pressure, although he still expects big things for the asset in question. It is a bit unclear what this ultimatum until "2023" means exactly, as waiting four more years for a bull run is not something most traders look forward to.
#xrp You have my time till 2023

— haydar sayar (@haydarhsayar) March 29, 2019
There are always speculators who consider XRP as a market being manipulated. Although it is evident this asset isn't following the uptrend of other top markets in the past month, three months, and six months, claiming it is being "held down" is a bridge too far as well. For the time being, it will be interesting to see if and when this situation improves.
You ever get the feeling you were being held down… (Tradingview Performance Chart) pic.twitter.com/n9YQ6zkNnq

— Mr. B XRP 💧 (@XrpMr) March 29, 2019
When it comes to looking at the XRP chart, there isn't too much to get excited about either. Although an uptrend can easily materialize out of nowhere, it seems the downtrend will be continued for some time to come. How low the price will drop, is anyone's guess. Holders will hope things do not get too dire, albeit it is impossible to make any accurate predictions in this regard.
XRP

この緩やかな下降ウェッジを上下どちらかに抜けるまではボラティリティが増えることはないでしょう。

そしてこのウェッジを上に抜けた時が去年のような相場の始まりであり、XRPにあのボラが戻り、最高値を更新する時となるでしょう。#XRP #ブロックチェーン pic.twitter.com/i0KWJPCqx4

— 銭形警部:暗号通貨垢つくりました (@ov21450) March 29, 2019
As the weekend is just around the corner, it will be interesting to see if the XRP momentum can be turned around in quick succession. As weekends are usually adverse in terms of trading trends, it may very well happen. However, the overall trading volume remains well below $1bn, which doesn't instill too much confidence either. An interesting weekend lies ahead, either for better or worse.
---
Disclaimer: This is not trading or investment advice. The above article is for entertainment and education purposes only. Please do your own research before purchasing or investing into any cryptocurrency.
Image(s): Shutterstock.com