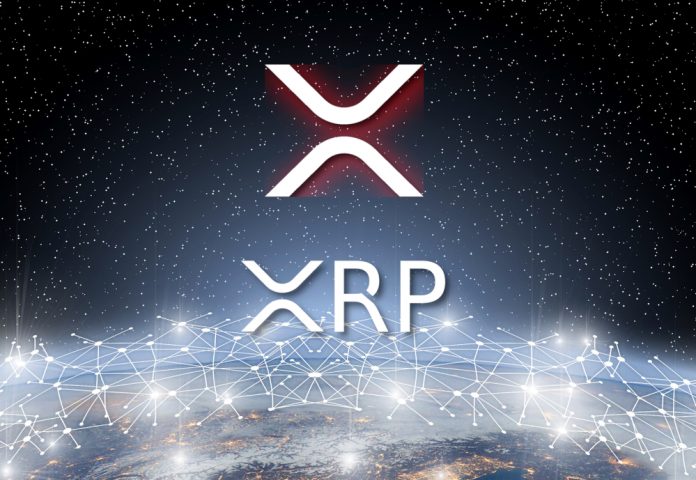 With most of the cryptocurrency markets heading in the red once again, it is rather interesting to keep an eye on the individual markets. Whereas some people expect big things from XRP, it would appear Ripple's native asset isn't making too much headway. In fact, the XRP price is going in the red as well, with a dip below 6,000 Satoshi looking all the more plausible.
XRP Price Can't Catch a Break
It is always interesting to see what the future holds for markets which are not Bitcoin. Since most of these markets rely on Bitcoin to gain any real value, it is only normal they lose value as soon as Bitcoin goes off a cliff. Although the world's leading cryptocurrency is not losing that much value, it appears things are a bit different where XRP and consorts are concerned.
To put this in perspective, the XRP price has lost 3% to drop to $0.320269 once again. Ever since this asset broke the $0.33 level, there has been plenty of resistance on the market for some unknown reason. In terms of XRP/BTC, there is another 2.15% loss. People who have kept a close eye on this particular ratio will have noticed the decline from 9,000 to 6,000 Satoshi has been in place for some time now. So far, the ratio still sits at 6,087 Satoshi, but it is still under a fair bit of pressure.
As one would come to expect, the XRP community remains strong despite how the market is evolving at this time. Zerp-Hunter isn't too bothered with the ongoing hate toward both Ripple and XRP, although he is more of a fan of the hold and accumulate game affecting different cryptocurrencies, tokens, and assets. As such, it is always interesting to keep an eye on how individual community members look at their favorite asset.
I can understand why some newer folks get sucked into chasing small pumps from other coins (they probably missed the mania of 2017). PSA – this isn't a quick pump n dump game, it's an accumulate and #HODL game for #XRP 👍

— Zerp_Hunter (@ZerpHunter) April 21, 2019
XRP NEO likes to post very cryptic messages on Twitter, which is only what one would come to expect from someone going by such a Twitter handle. He claims the Ripple and XRP rabbit hole keeps getting deeper and deeper. Whether or not that is a good thing, is a different matter altogether. It seems there are many prominent developments behind the scenes, albeit the price isn't responding in kind at this time.
Every day the rabbit hole of Ripple and #XRP keeps getting deeper.

The more you read, the deeper you go..

— XRP NEO (@XRP_Anderson) April 21, 2019
When looking at the actual XRP chart, it would appear there are many different possibilities which can play out over the coming hours and days. If this bearish pressure continues, there may be a drop to 4,500 Satoshi. However, there may also be a rebound fairly quickly, although one never knows what the future will hold.
Bigger picture. And a question. What you see in this chart? #xrp pic.twitter.com/2TCQdl4AJN

— Little-XRP-Trader (@CedricXrp) April 21, 2019
Although XRP is once again under a fair bit of pressure, it seems as if things could reverse course at any given moment. In terms of XRP/BTC, things might not necessarily improve, but there is a genuine chance the USD value will see some form of improvement in the very near future. The coming hours will be pretty interesting in many different ways, although no real changes might occur in quick succession.
---
Disclaimer: This is not trading or investment advice. The above article is for entertainment and education purposes only. Please do your own research before purchasing or investing into any cryptocurrency.
Image(s): Shutterstock.com