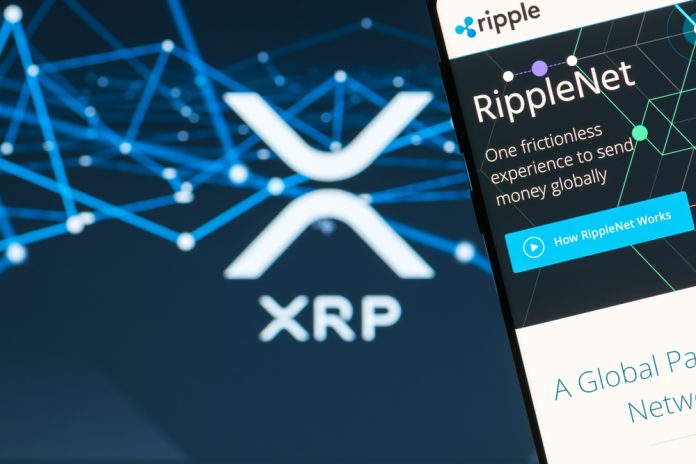 It seems as if the coming weekend will not necessarily yield any profits for the top markets after all. Especially where the XRP price is concerned, things are not looking great, but not terrible either. This creates a bit of an odd situation which will need to be resolved sooner or later. For now, the downtrend seems in effect, albeit marginally.
XRP Price Momentum Remains Uncertain
Although many people tend to look at the XRP price momentum as a market indicator, it is a market which tends to do its own thing more often than not. This weekend will be no different in that regard, albeit no one knows for sure which direction the market will head in. Based on the current market indicator, it seems a further downtrend may be in order over the next few days. It will be a minor setback but one that will still make some traders twitchy.
Over the past 24 hours, there has been a minor XRP downturn. The 0.75% loss in USD value is not necessarily too bothersome, as the $0.315 level seems to hold its own right now. Nor should people be alarmed by the 0.15% setback in BTC value. Sustaining the 8,800 level will be difficult, but the value should not drop too much further over the weekend.
Although one would expect some interesting XRP-related discussions to take place on Twitter, it seems the opposite is coming true. Ryan Selkis would love to see Ripple or its representatives denounce XRP community threats against him or his family. It is possible someone is trying to swat him, although it remains a bit unclear why this would be the work of the XRP community. Many people hold grudges against others these days, regardless of their involvement in assets and cryptocurrencies.
I want @Ripple @bgarlinghouse @MonicaLongSF @CoryTV @JoelKatz @warpaul to denounce any $xrp community threats against my family. I'm going to the fbi and local police after THREE calls. Ensuring our family doesn't get swatted.

I'm not going home until it's publicly stated.

— Ryan Selkis (@twobitidiot) January 25, 2019
In more positive news, there is a new YouTube video which will educate the masses on XRP. It seems the main concern is how the price of this asset is incorrect and will need to change in the near future. This seems to stem forth from the ongoing discussion regarding the actual circulating supply of XRP, which is reported incorrectly by most, if not all, market tracking sites right now.
I added a video to a @YouTube playlist https://t.co/2VOQ21u4oo The Price Of Ripple XRP Is Fake And Needs To Change

— The Modern Investor (@ModernInvest) January 25, 2019
Over in the United States, the government shutdown is still ongoing. Even so, Cryptomillionaire wants to see this debacle end so the cryptocurrency and digital asset prices can begin moving up once again. Whether or not the shutdown is effectively influencing the market trends, is a different matter altogether. One would expect this kerfuffle to push even more people to cryptocurrencies, but that seemingly isn't the case so far.
Shutdown over. Lets move these shit crypto prices up.#xrp #coinbase #bitcoin #Trump #trx

— Cryptomillionaire (@cryptomillion98) January 25, 2019
All things considered, the coming weekend will be quite interesting to keep an eye on. Whether or not any real gains or losses will materialize, is a different matter altogether. No one should get their hopes up, for the time being, although it wouldn't take much effort to send all markets in an upward spiral again. For now, the dependence on Bitcoin is hurting all assets, tokens, and altcoins quite a bit.
---
Disclaimer: This is not trading or investment advice. The above article is for entertainment and education purposes only. Please do your own research before purchasing or investing into any cryptocurrency.
Image(s): Shutterstock.com