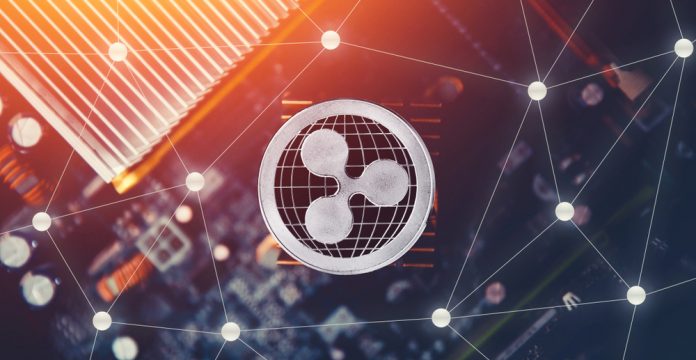 It is safe to say the past week has been very interesting for Bitcoin and other cryptocurrencies. Although some top coins still lost a lot of value in the process, the overall momentum appears to be positive. For the time being, things continue to look up for the XRP price, as it is still rising quickly.
XRP Price Momentum Remains Strong
Most cryptocurrency enthusiasts dislike XRP, for obvious reasons. It is not a traditional cryptocurrency and seems to be targeted at the financial sector. That in itself makes it a direct competitor to Bitcoin, although competition is always a good thing, especially in the financial world. Despite this mounting opposition, the XRP price is still going strong over the past few weeks.
These past 24 hours have led to a 2.65% XRP price increase. While that may not seem spectacular, it is another example of how this industry is still evolving as a whole. This XRP price increase caps off a pretty solid week for the digital asset, as XRP has noted a strong 13% increase over the past seven days combined. That is a lot more impressive compared to Bitcoin, and vastly superior to how Ethereum has performed in the past seven days.
As one would come to expect, the XRP price is also rising due to gains over Bitcoin itself. Although a 1.41% increase in favor of XRP is nothing to be overly excited about, it shows there is a lot of positive momentum brewing. As long as the Bitcoin price remains in the green, most alternative currencies and digital assets will note similar momentum.
The overall cryptocurrency trading volume is always relatively low during the early hours of Monday. Today is no different in that regard, although it is not effectively posing any problems for the XRP trading volume as a whole. With over $361.5m in 24-hour volume, it would appear the demand to buy and sell this digital asset is still strong. Whether or not it will increase during the day, is a different matter altogether.
Looking at the exchanges ranked by 24-hour XRP trading volume, it appears Bitbank is still leading the pack in spectacular fashion. Its JPY pair is well ahead of Huobi's USDT and BTC markets. Binance brings another USDT pair to the party, followed by Bithumb's KRW pair. Two fiat currencies in the top five is promising, and there are three more fiat currency pairs further down in the top 10.
As is always the case in the world of cryptocurrency , making accurate price predictions is nearly impossible. All indicators show the XRP price is bound for further growth in the coming hours, although that will mainly hinge on how the Bitcoin price evolves. Assuming Bitcoin can keep its act together, the XRP price will see similar momentum in the coming hours.
Image(s): Shutterstock.com