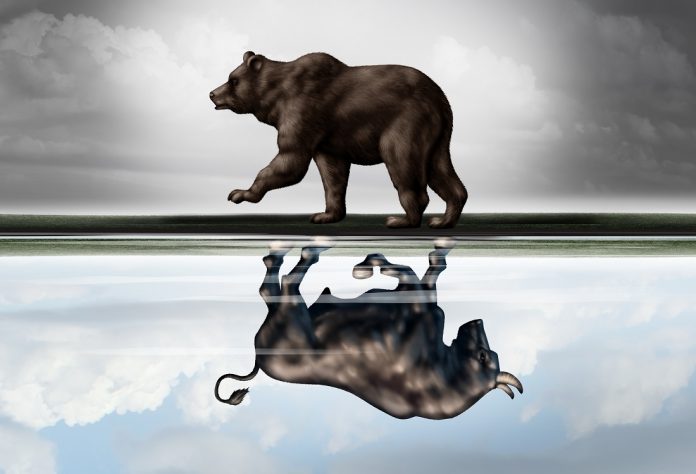 A lot of people are keeping a close eye on the cryptocurrency markets right now. The quest for price stability is still ongoing, even though it has become more than apparent that will be somewhat difficult to come by. The currency who most people expect to show stability is coming up short. As of right now, XRP is on the verge of dropping below $0.4 for the first time in a while.
XRP Price Faces a Critical Level
It is evident the cryptocurrency industry is going through a lot of potential changes. As all markets continue to lose value at an alarming pace, this coming weekend will not necessarily result in any major changes. In fact, it seems to be a matter of time until the price of XRP drops below $0.4, which would be somewhat troublesome for a lot of supporters and speculators.
In the past 24 hours, there has been a major XRP price downtrend which makes a lot of people uneasy. In most cases, this asset is rather stable compared to Bitcoin and other traditional cryptocurrencies. For the time being, there is a 7% deficit in USD value and a 3% loss over Bitcoin. Not the trend people were hoping for by any means.
Despite the current price pressure, the XRP community is still coming out in force on social media. Mr. T is one of those individuals who want to help debunk some rumors associated with Ripple, XRP, and all of the associated technology. A worthwhile effort, as getting people to understand the difference between Ripple and XRP has proven to be challenging.
My friend, exactly why the #XRPcommunity developed this site…for people like yourself who require further education on the difference between @Ripple and the utility, $XRP

Lesson 1. https://t.co/oTKN4kYVZL

Lesson 2.https://t.co/CD1dDWkpOL

Enjoy!#XRP

— MR.T (@MrTACHUK) November 23, 2018
In fact, it seems XRP is capable of bringing people together over Twitter even during these times of the year. Trucker confirms XRP is keeping him from feeling homesick, which is rather interesting. These are aspects of people's lives one often overlooks, yet it is heartwarming to see how people are experiencing this era of crypto and digital assets.
Yup! This is like Thanksgiving dinner at my house. Thought I'd miss it being on the road but the XRP tritterverse came through! I don't feel so homesick now…;) #XRP❤️❤️ https://t.co/HH2YJxzIEf

— Trucker (@kenobi427) November 23, 2018
Other than that, there are still a lot of enthusiasts who want to push Bakkt toward accepting XRP sooner rather than later. It will be an interesting road to walk if that were to happen, although it could do the up-and-coming platform some good as well. Getting all of their ducks in a row will be the first order of business for the Bakkt team, thus a sole focus on Bitcoin seems warranted.
Hello, BAKKT. It has come to light, #XRP is a highly desirable digital currency with a large community. Many would like to see and use it on your new platform. Fastest, eco friendly, decentralized with a great team to develope the future of digital assets

— A. XRP N. (@NeitlingAbram) November 23, 2018
Keeping all of this information in mind, the XRP price is not in the worst of places. Granted, a drop below $0.4 would certainly be disconcerting, but it will also follow the trend affecting all other assets on the market today. Once the avalanche starts coming down, there is no way to stop it in the slightest.
---
Disclaimer: This is not trading or investment advice. The above article is for entertainment and education purposes only. Please do your own research before purchasing or investing into any cryptocurrency.
Image(s): Shutterstock.com