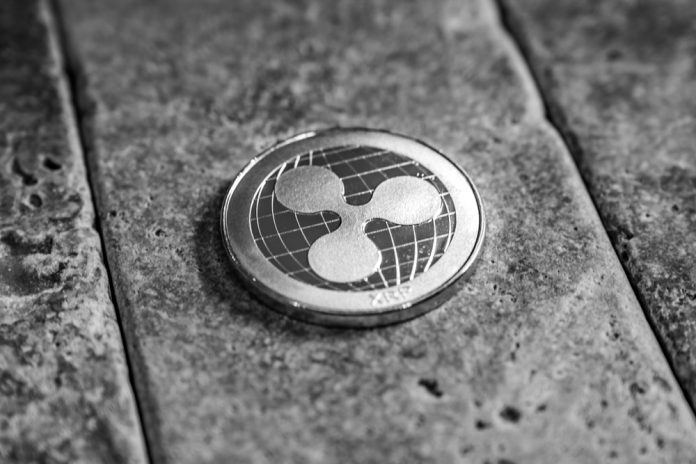 Today is already shaping up to be a very good day for cryptocurrencies. For all intents and purposes, this current massive leap will not last all that long. At the same time, it is the momentum all markets direly needed. XRP is on the right track today, as its value has risen by nearly 10% already.
XRP Price is Noting Strong Gains
The early cryptocurrency market momentum to kick off this new week is a lot more bullish than anyone could have guessed. Although a strong 5% gain for Bitcoin has been on the cards for a while now, such hourly changes are very uncommon in this industry. This current price trend is affecting all other assets and tokens on the markets in a similar manner as well.
For the XRP price, the momentum is intensifying fairly quickly. At this time, the value of XRP is up by almost 10% already, although it remains to be seen how this will effectively pan out as more time progresses. There is a minute gain over Bitcoin, further indicating XRP is benefiting from the current uptrend affecting BTC itself.
There is some interesting momentum brewing for XRP, albeit it comes from an unlikely angle. A recent interview shows the White House is effectively looking into cryptocurrency. Although that can mean a wide variety of things, there is genuine interest in Ripple and its native XRP asset.
Not everyone is too convinced this current strong uptrend will remain in place for very long. Peter BD, for example, is looking at things from a contrarian point of view. In his opinion, there will be a larger rally to come, but it will be followed by an even bigger crash. An interesting sentiment, although most people are interested in the uptrend first and foremost.
Watching the market movement & the conclusion is easy: it goes to the opposite direction of the mass. Yesterday move was expected as most traders went shorting. I do believe in a larger rally in most coins reaching new 'recent highs' followed by a crazy crash #btc #eth #xrp #ltc

— Peter BD, PhD (@pBouDib) October 15, 2018
It is very difficult to find any specific reason as to why the value of Bitcoin – as well as all other assets – is surging all of a sudden. The only really interesting correlation is how the value of Tether has once again proven to be anything but stable right now, which might indicate more money is flowing out of USDT and back into cryptocurrencies. An interesting development to keep an eye on over the coming hours and days.
Tether down 2.3% and entire market up 5-10% 🤔

Let's hope people keep pulling out of Tether and putting it back into Cryptos! Very interested to see where this goes.#Tether #USDT #USDC #TUSD #Crypto #Blockchain #Marketcap #Bitcoin #Ethereum #Ripple #XRP #BTC #LTC #ETH #APL pic.twitter.com/QCi6abbsuc

— Journey to 100k (@Journeyto100k_) October 15, 2018
With all of this current momentum in place, it will be interesting to see what the rest of the week can offer. If Bitcoin's trend remains in place for a few days, all markets will continue to bounce back spectacularly. The total market cap has grown by nearly $18bn in a few hours, and XRP seems to be underway to hit $0.5 again.
Image(s): Shutterstock.com