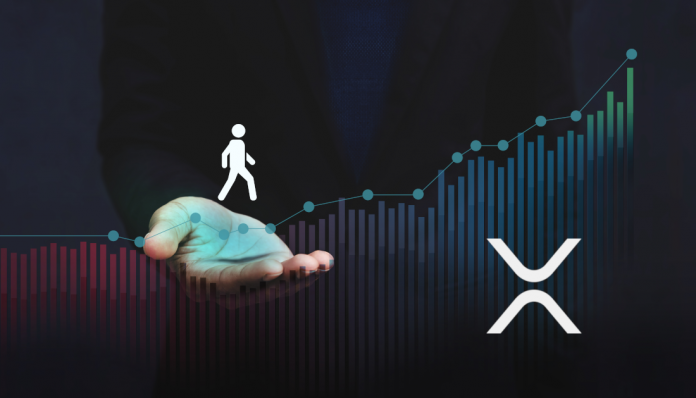 Some interesting momentum has begun forming across the cryptocurrency and digital asset markets. As far as the XRP price is concerned, a notable uptrend in USD and another brief dip in BTC value has been recorded. This is quite interesting to keep an eye on, as it appears a healthy recovery period may loom on the horizon. All of this will mainly depend on Bitcoin's price point over the coming hours and days.
XRP Price Uptrend Creates Excitement
Following another week of bearish market pressure, it is somewhat heartwarming to see even the smallest of uptrends emerge. As Bitcoin starts moving up ever so slightly, all other markets will seemingly follow a similar approach. In the case of XRP, the current USD gains are minimal, as are the losses in Bitcoin value. Even so, it is all about the developments taking place behind the scenes.
Over the past 24 hours, there has been some exciting momentum regarding XRP. Not necessarily where the XRP price is concerned, as those gains are nearly non-existent. A rise to $0.3184 isn't all that spectacular, nor is the top to 8,815 Satoshi. This latter part will have some holders concerned, as the breakout to 9,000 Satoshi seemingly remains well out of reach.
The big news of the day comes in the form of the recent Davos conference. It is still ongoing as of right now and it would appear Brad Garlinghouse made quite the positive impression on some of the attendees. That in itself is always a very promising sign, as it is pertinent to not just convince existing partners, but also attract other ones. So far, so good, it would appear, although nothing has been officially confirmed at this time.
@JoelKatz @XRPTrump @haydlentiff I just saw @bgarlinghouse at the ethereal davos lounge video, killed it. 👏👏 thats what you call a CEO!!!!#XRP #XRPthestandard #exposePoW

— KryptoMurse (@KryptoMurse) January 24, 2019
When it comes to the actual XRP price, there are some conflicting opinions as to what will happen next. DA MilkyWay is convinced Bitcoin's value will drop to $2,800 or potentially lower in the coming weeks. That would be quite catastrophic for XRP as well, as it could easily send the value spiraling down to the $0.23 range. Every dip creates new buy opportunities, though, thus it will be interesting to see if this outlook comes true.
This may be our last rise after a bigger dump to 2800/ btc. Looking forward to XRP at 0.23 . And then we'll begin a new circle. Just my opinion #xrpcommunity #crypto #XRP

— DA MilkyWay (@yourDAMilkyWay) January 24, 2019
Finding an accurate technical analysis of the current XRP value is pretty difficult, as no one knows what will happen in an hour from now, let alone a few days. Inter X seemingly confirms some solid support is forming near the current price level, although that is not necessarily the sign of an impending breakout either. Even so, building solid support is an important step toward a better future.
XRP forming good support at $0.3179#cryptocurrency pic.twitter.com/ZV96wlgBIc

— Inter X (@InterXCrypto) January 24, 2019
As has been the case for some time now, positive things continue to happen behind the scenes of Ripple and XRP. Most of these updates and changes do not reflect on the actual price, although that is not entirely abnormal either. Until Bitcoin starts to carve out a new uptrend, all other markets will remain stuck in this uneasy sideways trading momentum. Although XRP is no cryptocurrency, it too follows Bitcoin's price trend at this time.
---
Disclaimer: This is not trading or investment advice. The above article is for entertainment and education purposes only. Please do your own research before purchasing or investing into any cryptocurrency.
Image(s): Shutterstock.com