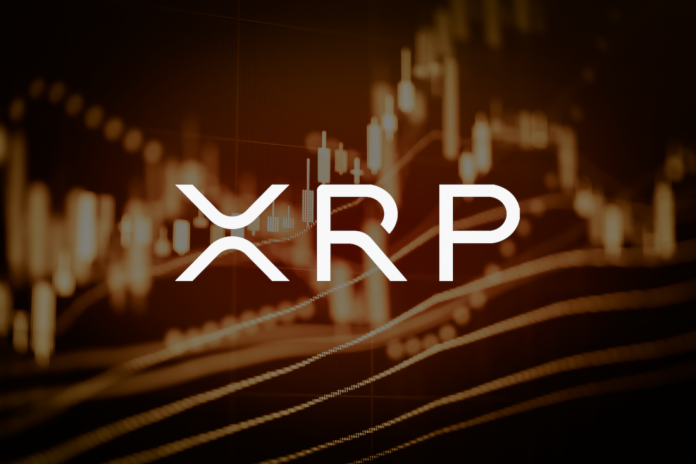 As a new week of trading almost dawns upon the cryptocurrency industry, it would appear the momentum can easily swing in either direction again. Bitcoin still seems uncertain as to which direction to head in over the coming days. This doesn't bode well for any of the top markets, as the XRP price is suffering from similar indecisive momentum.
XRP Price Isn't Budging as of yet
When Bitcoin continues to remain stuck in sideways momentum, other top markets like Ethereum and XRP will not see too much action either. In fact, it seems XRP is maintaining a status quo right now, which is always interesting to keep an eye on. While there is no reason to expect anything different right now, this market is perhaps the least reliant on Bitcoin these days.
The damage over the past 24 hours is minimal and can almost be ignored. The XRP price lost 0.6% in USD value and 0.33% in BTC value. As such, one XRP is priced at $0.3122 or 8.124 Satoshi. Both of these values have been in play for several days now, and it seems nothing will change in the coming hours either.
Despite the lack of price excitement, the XRP community remains confident things will pick up steam eventually. Captain XRP envisions a price target of $3 and more, which would require the current market cap to increase by factor 10. Not unlikely, but not necessarily something that will happen just because someone on the internet says so
When xrp hit around the $3 mark Money could literally not get in the market fast enough.People were bogged down by exchange confirmation times, which were astronomically long. The bull run would have been prolonged, and of higher value, if xrp was easier to access #xrpthestandard

— Captain XRP (@Captain_XRP) March 3, 2019
For those users who expected a lack of arbitrage opportunities due to this XRP status quo, there are a few options available. First of all, there is the triangular option with a potential profit of up to 54%. It involves using HitBTC, Kraken, and WazirX. This latter exchange is not known for its trading liquidity and may very well be unavailable to people in specific regions.
Hurry! 54.38% triangular arbitrage considering volume in #XRP via #HitBTC. If you buy #XRP in #BTC market from #Kraken and convert it to #ETH in #HitBTC and sell it on #Wazirx.

— KoinKnight (@KoinKnight) March 3, 2019
For traders who prefer to use more traditional arbitrage options, there are a few options as well. Both Coinbase and Bitstamp maintain lower XRP prices compared to CEX and Bitfinex, which makes for some nice profits of up to 2% per trade. There is always money to be made with either cryptocurrency, token, or asset, assuming one is willing to put in some minor effort in the process.
#XRP
Buy at #Coinbase and sell at #Cex. Ratio: 1.29%
Buy at #Coinbase and sell at #Bitfinex. Ratio: 2.02%
Buy at #Bitstamp and sell at #Cex. Ratio: 1.36%
Buy at #Bitstamp and sell at #Bitfinex. Ratio: 2.08%#bitcoin #arbitrage #arbitraj #arbingtool https://t.co/xiFUPzcOcC

— Arbing Tool (@ArbingTool) March 3, 2019
When everything is said and done, it seems likely to expect more of the same sideways momentum this evening and tomorrow morning. The fact that XRP got added on Coinbase and failed to pump only further confirms this development is not generating the buzz some traders had expected. Perhaps it has something to do with the delay on Coinbase's part, although that may only be part of the story.
---
Disclaimer: This is not trading or investment advice. The above article is for entertainment and education purposes only. Please do your own research before purchasing or investing into any cryptocurrency.
Image(s): Shutterstock.com