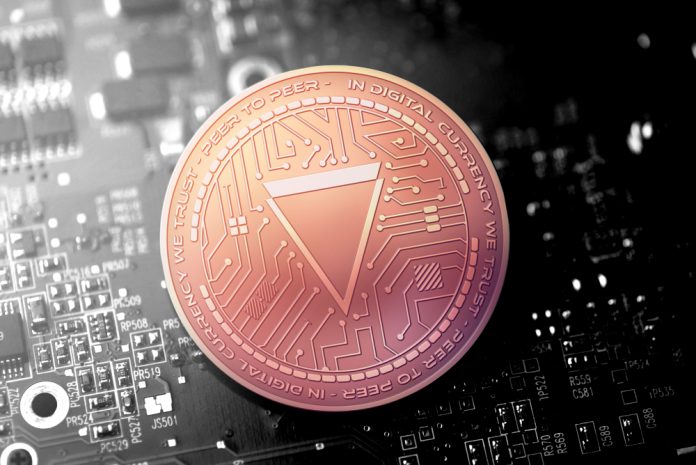 Weekends are always interesting when it comes to price changes affecting different cryptocurrencies. Although not all of the momentum is bullish, it appears the Verge price is trying to move up in rather quick succession. Following some very strong progress in the past few hours, there is a chance Verge might actually re-enter the market cap top 50.
Verge Price Surge Begins Taking Shape
It has gone relatively quiet on the Verge front as of late. Although this altcoin has attempted to break free from Bitcoin and the rest of the pack on many occasions, none of those efforts have garnered much attention for more than a few days on end. Even its partnership with Pornhub failed to impress the masses. Even so, the project is still going very strong these days, and its price is moving up rather nicely.
To put this in perspective, the past 24 hours have been rather interesting for XVG. Following an 11.3% increase in both USD and BTC value, the Verge price now sits at $0.006749, or 176 Satoshi.  Combined with nearly $12m in trading volume, there is a genuine chance this push may remain in place for the remainder of the day.
On social media, there has never been a shortage of opinions regarding Verge. West Coasts Finest claims Verge has 1 coder stealing Bitcoin code, whereas the rest of the developers are not worth their salt either. These are very serious allegations first and foremost. Everyone is entitled to their own opinion, even though the XVG community has taken exception to this statement.
No its not its got 1 coder stealing bitcoin code 🙂 and a bunch of wallet monkeys and vegan muffin divers.. also a list of early 2018 lies.. Like rsk..ring ct that is monero btw 🙂 and 3 band aids hacks wrapped in justins nutshell

— West Coasts Finest (@CryptoCaptainX) March 3, 2019
Crypto_Sky, on the other hand, is convinced Verge will be here to stay for quite some time to come. In fact, this user expects XVG to become a part of everyday life in one way or another  It would be good to see cryptocurrencies gain more mainstream traction, yet no one knows exactly how and if that will ever happen exactly. Additionally, one has to wonder if XVG can succeed where others struggle.
Anyone who does any research should know that @vergecurrency is here to stay and is going to become a part of everyday life! $xvg #xvg #verge

— crypto_sky (@rick_bitcoin) March 3, 2019
For those traders and speculators who are looking at the actual XVG price chart, it quickly becomes apparent only two scenarios can play out. Either this run turns gigantic and smashes past the current resistance levels. Another option is how this pump will peter out quickly and force the price lower compared to this morning.
#XVG warming engines next great breakout🔥📈🚀@vergecurrency @VergeAddict @VergeBull @CryptoTraders @SalihSarikaya @XVGfam $XVG #vergefam $BTC #bitcoin #Verge #vergecurrency #bitcoin #blockchain #Crypto #money #cryptopayments pic.twitter.com/friYJ6vmqD

— RC-Mining (@RC_Mining) March 3, 2019
All things considered, Verge is perhaps one of the most exciting markets to keep an eye on today. While every other altcoin, token, or asset is trying to maintain its status quo, XVG is effectively moving up in quick succession. Given its history with pump-and-dump cycles, however, there is a chance this particular run might not necessarily last all that long either.
---
Disclaimer: This is not trading or investment advice. The above article is for entertainment and education purposes only. Please do your own research before purchasing or investing into any cryptocurrency.
Image(s): Shutterstock.com