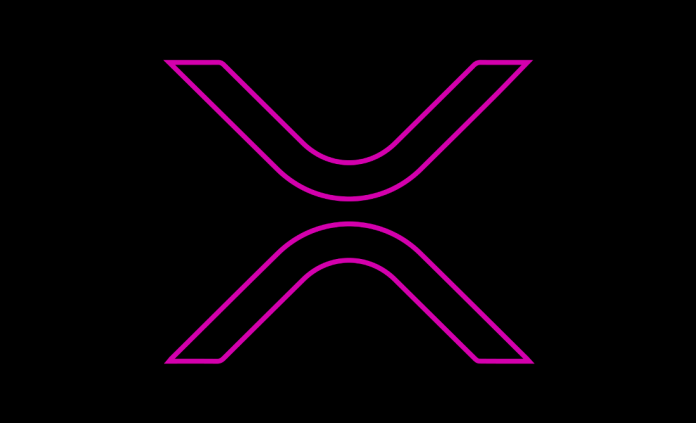 With all of the top markets enjoying some positive momentum, one would expect the likes of XRP to note strong gains. While there is indeed a minor uptrend in place, it is far from spectacular. Despite this somewhat disappointing rise in value, some community members are convinced the XRP price is effectively heading to the moon once again.
XRP Price Momentum Is off to a Slow Start
While it is evident XRP hinges on Bitcoin's price momentum these days, one would expect there to be some differences. At this time, both projects are rising in value in a very similar fashion. Both markets note equally strong gains, but other markets are seemingly moving up a lot quicker. That is a bit unusual where XRP is concerned, although the current momentum is not bad by any stretch of the imagination.
Over the past few hours, the XRP price has risen by 2.5%. It is a remarkable figure, although not necessarily the percentages traders and speculators had hoped for. The 0.43% deficit in XRP/BTC is rather interesting as well, although it might not necessarily remain in place for much longer. Ripple's native asset is also one of the few projects effectively losing ground to Bitcoin right now.
There appears to be a genuine reason for excitement where XRP is concerned. Tencent has confirmed it will "embrace the RIpple currency" in the coming months and years. The technology giant is expanding its focus on blockchain technology. They have not confirmed how they will use this technology or asset exactly, but it is still a pretty bullish sentiment regardless.
wow this is more amazing news for #ripple and #xrp ☺️ https://t.co/XRpRW8MAWC

— ciaraXRP (@ciaraXRP) February 18, 2019
XRP to the M is a Twitter account which is clearly not in favor of jumping to conclusions too quickly. More specifically, it appears as if this "one cent improvement" is being celebrated as a major victory. This user would much rather likely to see some less excitement until this asset hits a value of $1 again. If and when that will happen, remains to be determined at this point.
So we pumped one cent and everybody talks bullish. #xrp #hodl Just want to see where this brings us $1 should be bullish news, otherwise nothing major!

— XRP to the M ⚡️🚀 (@XRPtotheM) February 18, 2019
RippleCrippler is trying to ensure the rest of the community remains level-headed first and foremost. Considering how there is a good chance this asset will go through a correction fairly soon, it is important to not get ahead of oneself under these circumstances. However, RippleCrippler also expects this new uptrend to attract some FUD in the process. A bit of a cynical outlook, although developments like these have transpired before.
3% in the green so far today, pump and dump or moon time? Who knows but don't believe the FUD and prepare to be disappointed if it does dump again in this volatile market. Do your own research and ignore the spreaders of lies such as BG123 and JTR. #xrpthestandard #XRP #xrparmy

— RippleCrippler (@RippleCrippler) February 18, 2019
For the time being, it is pertinent to put this XRP uptrend into its proper perspective. There is positive market momentum, yet that doesn't automatically mean the trend will continue along this path for very long. Additionally, one has to wonder how the XRP/BTC ratio will evolve over the coming hours.  With most one-hour candles looking a bit bearish again, any scenario remains viable.
---
Disclaimer: This is not trading or investment advice. The above article is for entertainment and education purposes only. Please do your own research before purchasing or investing into any cryptocurrency.
Image(s): Shutterstock.com