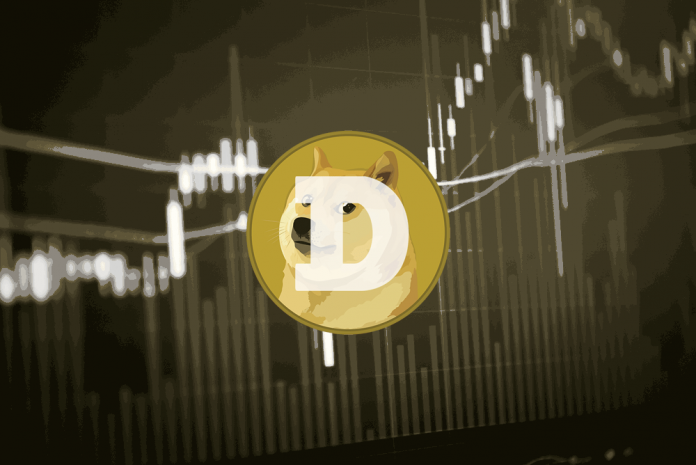 When the momentum turns bullish in the cryptocurrency industry, a lot of things tend to happen all at once. In most cases, there is a minor uptrend where Bitcoin is concerned, with some altcoins, tokens, or assets noting surprisingly big gains. As far as the Dogecoin price is concerned, the current gains are acceptable. The bigger development is how the value per DOGE has hit $0.002 once again.
Dogecoin Price is Popping off
It has been coming for some time now, but all markets are going through a healthy rebound. Although the overall momentum is still a bit subdued in some cases, it would appear there is genuine excitement brewing behind the scenes. When even Dogecoin retakes critical levels to turn them into future support, one knows this trend may not necessarily calm down anytime soon.
Over the past few hours, the value per Dogecoin has risen by just over 2.1%. As such, the Dogecoin price sits at $0.002027 once again. In terms of DOGE/BTC, however, things are looking a bit bleak. A fresh 0.9% loss will cause some dismay, although the 54 Satoshi level is still in place at this time. For the time being, it seems this trend can be maintained with relative ease, which is all Dogecoin enthusiasts have asked for.
On social media, there is a lot of interest regarding the current Dogecoin market cap. Considering how this altcoin has had a market cap of $300m a while ago, some people expect that level to be reached again following this uptrend. For now, the project is valued at $239.85m, although it appears that value may continue to creep up in the coming days.
Dogecoin (DOGE) Market Cap Hits $225.83 Million via /r/dogecoin https://t.co/y2a3NSqkH1 hot 🔥 in #reddit #dogecoin #doge #crypto much wow!

— Domain Address Info (@DomainAddress4u) February 18, 2019
It is also worth noting how the DogePal service has received yet another critical update. This service continues to make it easier for users and retailers to work with Dogecoin in any possible scenario. The latest updates include a commerce summary page, as well as API support for developers to look into. As this service continues to grow and expand, it can pave the way for broader DOGE adoption.
#DogePal v.131 released!

new:
– #commerce summary page for the user's #invoices
– new FAQ section
– #API support (see discord for usage: https://t.co/ezlFcf0Msh )https://t.co/iyCyuiaH08#dogecoin pic.twitter.com/xkfDCqZP2w

— DogePal (@Doge_Pal) February 18, 2019
As is always the case, Dogecoin is perhaps best known for its memes. The Dogecoin Memes Twitter account shared a pretty funny one this morning which will cause a fair few chuckles along the way. It is evident Dogecoin tends to attract a lot of people from all over the world. As such, there will undoubtedly be some truth to the meme, especially when the price is going up.
#Dogecoin #memes #crypto #cryptocurrency #doge #tothemoon #wow #moonsoon #dogecoinmoon #thegoodstuff #dogecar #joshwise #wallet pic.twitter.com/gp45UPxHMb

— Dogecoin Memes (@DogecoinMemes) February 18, 2019
All of the signs seem to indicate this overall crypto uptrend may remain in place for some time to come. Bar a few minor exceptions, it appears most markets note small and steady growth, rather than seeing their value explode and collapse in quick succession. Dogecoin is doing its own thing first and foremost. So far, it seems to be doing that job quite well.
---
Disclaimer: This is not trading or investment advice. The above article is for entertainment and education purposes only. Please do your own research before purchasing or investing into any cryptocurrency.
Image(s): Shutterstock.com