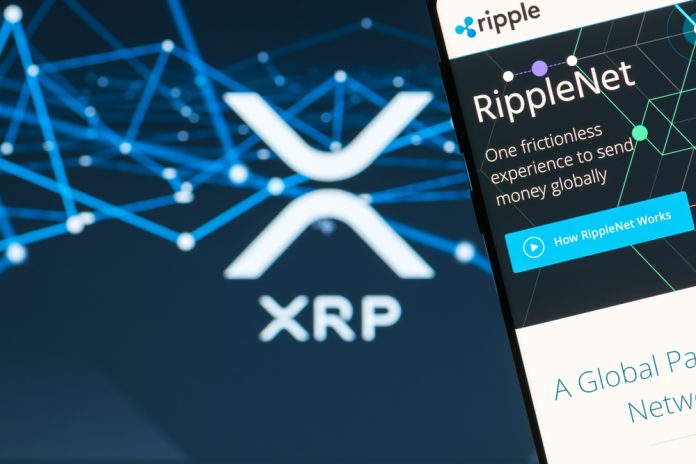 There is plenty of XRP momentum which should have a positive impact on the price sooner or later. As is usually the case, however, the market doesn't respond in mind. Although the XRP price remains incredibly stable right now, there have been some big developments which would warrant cautious optimism. Expanding the overall ecosystem remains the number one priority.
XRP Price Momentum Remains Rather Flat
When it comes to digital assets and cryptocurrencies, there are always interesting trends to take note of. Although the current momentum might not reflect the wishes of the community, there isn't much one can do about it. Despite the bearish market, a lot of developments continue to happen behind the scenes. Those changes can prove to be invaluable in the near future.
Over the past 24 hours, there hasn't been any notable change for the XRP price. The 1.5% increase in Bitcoin value is promising, as the 9,000 Satoshi level comes into view once again. However, there is a 12% decline in USD value. Unlike what one would expect, this doesn't impact the market in any negative manner. The current XRP price remains above $0.3 without too many problems.
On social media, there is never a shortage of excitement regarding XRP and Ripple technology in general. It would appear eToro is upgrading their wallet service, which will officially support XRP later this year. A tentative release date of December 25 has been proposed, although this is still subject to change. A very promising development first and foremost, as more exposure is always a good thing.
For my @eToro friends/followers:

"Support for #XRP in the wallet is currently in the advanced stages of testing and will launch by the 25th December 2018."

We'll see… 🧐😎🤔#xrpthestandard #0doubt

🔥🚀🔥

Update on the eToro Wallet – eToro https://t.co/SW7Ne2vTg5

— Raf Schippers (@rafschippers) December 13, 2018
The second major development of the day is how COSS,io has decided to introduce XRP as a base pair on the exchange. Although that is a very positive development, one can not deny COSS is not a liquid exchange at this tie. The addition of XRP as a base currency may shake things up, although it is still too early to draw any conclusions in this regard.
We now have #XRP (Ripple) on our new and robust trading platform! To make it even better, XRP is a base pair in our exchange, only on https://t.co/HI3mvwqrFI . @Ripple #COSS #exchange $COSS #cryptocurrency #XRP_community @XRP_community @XrpCommunityAPI pic.twitter.com/7LMUn1yqTG

— COSS.IO Official [NOT giving away ETH] (@cosscrypto) December 13, 2018
Despite this positive news courtesy of COSS, some XRP community members are looking toward the future already. Spectr9 wants to see some of the bigger exchanges – either Coinbase or Binance – integrate XRP as a base currency. To date, neither company has shown any interesting in doing so. While it would certainly be interesting to see, it might not make financial sense to either company.
Why is XRP a base trading pair not on the big name exchanges? @cz_binance @brian_armstrong @binance @coinbase
All we get is illiquid markets like https://t.co/u9SI1utEM3, https://t.co/CNJOrR3tNP…etc#XRP #makeXRPgreatagain

— spectr9 (@_spectr9) December 13, 2018
All of these developments pave the way for "XRPGgreatness", so to speak. It will take a while for the markets to respond, though. Ongoing developments are potentially game-changing, but the price itself will not budge anytime soon. As long as the bear market remains in place, no currency or asset will see sustainable improvements. XRP Will not be an exception in this regard.
---
Disclaimer: This is not trading or investment advice. The above article is for entertainment and education purposes only. Please do your own research before purchasing or investing into any cryptocurrency.
Image(s): Shutterstock.com