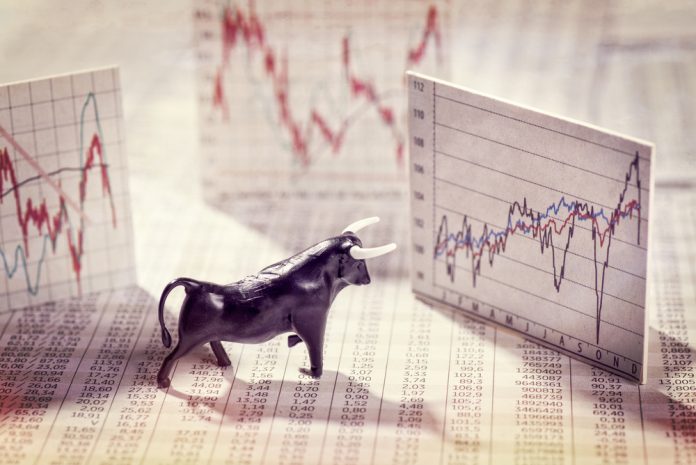 As all cryptocurrency markets remain surprisingly bullish, the weekend is off to a good start. While this momentum can still turn around on time, it seems Bitcoin's solid gains will allow alternative markets to remain in the green. As far as the XRP price is concerned, it would appear the current gain is solid, especially now that its value surpassed $0.32 once again.
XRP Price Engages the Pumps
When the value of Bitcoin rises, it usually doesn't take too long until all of the other markets follow suit in quick succession. Today is such a day where this correlation between different markets becomes all the more evident. Because of the solid Bitcoin gains, it seems XRP is moving up fairly quickly as well. This is a very promising trend, all things considered, although there is still a long way to go.
Over the past 24 hours, the net result for XRP is hopeful. Following a 3.08% increase in USD value, the XRP price now sits at $0.3217. The downside is how another minor XRP/BTC loss occurred, as that ratio is incapable of reclaiming the 8,000 Satoshi level yet again. While this will dismay a fair few traders, it seems unlikely it will spoil the overall positive mode. XRP has also managed to pick up the pace in trading volume, albeit ever so slightly.
On social media, it is somewhat uncommon to find any solid trading advice at this time. Edwin de Haas, however, sums up the core sentiment of cryptocurrency trading quite well. While it remains to be seen if anyone will take this advice to heart in the coming months, it does appear things are progressing in that direction for most markets. Not chasing pumps is always the smarter course of action.
#btc #xrp #trx it is better to look for all the reasons to stay out of a trade than it is to find every reason to be in. Eventually you will run out of reasons to be out and that is usually when the rare and high quality opportunity surfaces. #signals

— Edwin de Haas (@edwin0204dehaas) March 16, 2019
When looking at the actual price chart, it would appear things could easily head in either direction. More specifically, the recent XRP uptrend has been pretty interesting to keep an eye on, yet it is rather apparent this uptrend is still on wobbly legs. Not because Bitcoin might fall apart, however likely that may seem. Instead, there is seemingly a lot of XRP resistance on the charts.
くっくっく。面白いなぁ。。下で反発したわ#XRP #リップル pic.twitter.com/y6iS5PNynN

— モンちゃん (@sokochinko) March 16, 2019
It does not happen all that often a meme is presented to the XRP community. Today is rather a remarkable day in this regard, although it is a meme that will undoubtedly create some friction among community members as well. Even so, there is a case to be made in this regard, primarily because this steep uptrend will usually be appreciated without a second thought. A funny meme regardless, even if one doesn't agree with it exactly.
#XRPcommunity #XRP #Ripple #xrpthestandard #XRPArmy #Blockchain pic.twitter.com/Ep65llx0cZ

— XRP 334 (@xrp334) March 16, 2019
All things considered, it seems this particular uptrend will surprise a lot of people. No one really expected any sort of bullish momentum to materialize prior to the weekend, let alone continue throughout Saturday. So far, things continue to look promising for Bitcoin and all other alternative markets, but the weekends will usually result in a bit of bearish pressure. At the same time, the overall crypto trading volume is relatively high for a weekend, which may be a sign of things to come.
---
Disclaimer: This is not trading or investment advice. The above article is for entertainment and education purposes only. Please do your own research before purchasing or investing into any cryptocurrency.
Image(s): Shutterstock.com