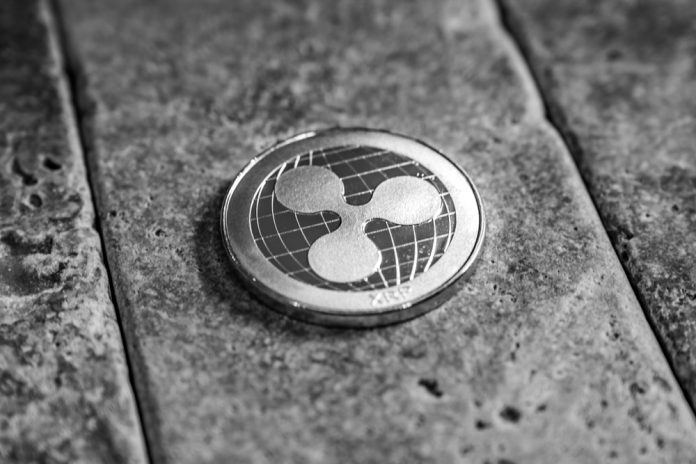 Most of the top cryptocurrencies appear to be recovering some of their lost value in the past 24 hours. Although there is plenty of work to be done, the current trend is a lot more promising than anything traders have seen since Monday. For XRP, the renewed push to $0.55 appears to be in full effect. A lot of great news shows this asset remains of great value to both speculators and enthusiasts alike.
XRP Price Starts to Look Bullish Again
It is evident people have high hopes for XRP moving forward. That is only normal, as this asset has always been a lot more bullish compared to other cryptocurrencies. This has become even more apparent throughout 2018, although the year is far from over. The expected push to $0.55 in the past few weeks never materialized, but this current rebound paints an interesting future.
Over the past 24 hours, there has been a very small XRP uptrend in both the USD and BTC department. These gains are not spectacular by any means, but there is some reason to get somewhat excited at this time. Considering how XRP has not had much luck this week, this new momentum has some people speculating about what comes next.
Even though the partnership between RippleNet and National bank of Kuwait was inked in May of 2018, it is getting a lot of renewed attention this week. No official news has been released in this regard, but it is evident there are plenty of potential consequences regarding this partnership. It is a bit unclear if and when a commercialized product will come to market in this regard.
NBK leads the way in Kuwait in a partnership with RippleNet to offer instant cross-border payments to customers@Ripple pic.twitter.com/YCbDtmxnqV

— National Bank of Kuwait (@NBKPage) May 29, 2018
Secondly, it would appear there is a new partnership between the AUE Exchange and Ripple. Both entities want to promote and smoothen cross-border payments. As part of this agreement. UAE Exchange will become the first money transfer business in the Middle East to promote real-time settlement solutions. Another notch in the belt for Ripple.
#UAEExchange partners with @Ripple for instant cross-border payments & becomes the first global #money_transfer business in Middle East to offer real-time, seamless #payment solutions using #blockchain technology. Read more: https://t.co/iXbUycOB6b pic.twitter.com/vC8cagF3s9

— UAE Exchange (@uaeexchange) February 11, 2018
Last but not least, XR continues to make inroads in the financial sector. Cred, a provider of cryptocurrency-backed lending services, is currently in the process of collateralizing its loans with XRP. That is a very valid use case for RIpple's digital asset and one that can effectively drive higher adoption moving forward. A lot of puzzle pieces are coming together for XRP right now, which can push the value a lot higher.
Cred @ihaveCred Secures $50 Million Global Credit Facility to Lend Against XRP https://t.co/Ml4i5HcWnK #xrp.

— XRP.co (@xrp_co) November 10, 2018
Based on the current circumstances, there is a very good chance thing will improve for the XRP value in the coming hours and days. A renewed push to $0.55 is not out of the question, albeit it remains a bit unclear how long this uptrend can last. If Bitcoin is to dip again, every other currency will quickly follow suit. XRP is not an exception in this department.
---
Disclaimer: This is not trading or investment advice. The above article is for entertainment and education purposes only. Please do your own research before purchasing or investing into any cryptocurrency.
Image(s): Shutterstock.com