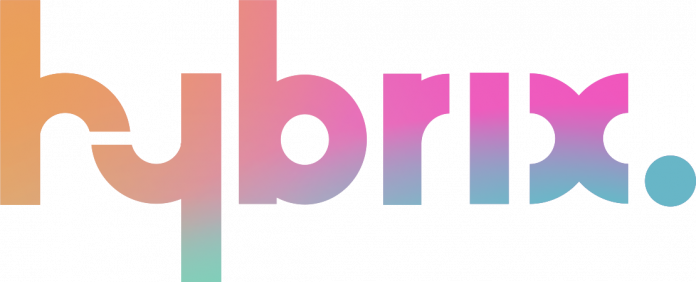 hybrix, the non-profit organization that promotes a unified effort between cryptocurrency and blockchain organizations, has unveiled its manifesto at the 2019 San Francisco Blockchain Week, calling on all stakeholders to come together for crypto unity.
The crypto body has been building what it calls "flexible blockchain solutions", primarily a tool that allows coders and developers to build applications that will work on over 30 different blockchain platforms. This allows solutions to use the best traits from each blockchain, resulting in stronger applications and more resilient solutions that are not restricted to limitations of any one blockchain.
Using the popular platform of the 2019 San Francisco Blockchain Week, hybrix wowed audiences, using theatrical creativity to promote their message of freedom of choice and liberating money for individuals everywhere. hybrix representatives gave out their manifesto, enclosed within gold-sealed letters, urging participants to promote the idea of free and open money.
In addition, throughout the event, from 28 October to 3 November 2019, "Phantoms of the Opera" were seen randomly appearing in various locations throughout, speaking to event attendees about reinvigorating the original ideas of Satoshi Nakamoto, Bitcoin's creator, in promoting the use of decentralized money.
Responses to the hybrix initiative were largely good-natured, ensuring that the fun concepts of blockchain and crypto were also highlighted, in the effort to spread the message of crypto unity. All in all, hybrix believes that it is only through regular and sustained promoting of the message that people can all be reminded that crypto was created to be an inclusive, accessible and open source technology. 
About hybrix
Now entering its fifth year of existence, hybrix was created to encapsulate the initiative of developing a distributed ledger platform whose goal was to be highly inclusive. Their idea has resulted in them winning two grants and raising over $3 million without venture capital. Today, the hybrix tool allows developers to build applications that ignore the limitations and restrictions of individual blockchains, essentially letting coders build on over 30 blockchains, without needing to understand new SDKs for every new chain.
The hybrix focus will always be on blockchain ideals and not for profit, and their efforts have already been recognized by others like SIDN, who are working to build a better internet.
With the single open-source tool, developers can access a whole range of useful development features for blockchain, including:
A Command-line tool and wallet that connects coders to any peer node on the Hybrix network, creating scripts easily and automating them.

A modular and secure online cryptocurrency wallet that can be accessed even within a browser, on any mainstream device.

Acore networking daemon and lightweight client libraries, meaning fewer dependencies and built to be run out of the box on minimal hardware requirements.
To learn more about the concept of crypto unity, visit the hybrix website. Join their active communities on Twitter, or engage with the Hybrix team on Slack and Discord.
Disclosure: This is a sponsored article