Cryptocurrency exchanges are the backbone of this nascent industry. Over the years, these companies have had to adhere to very strict regulatory measures The following three platforms are at risk of operating illegally in New York State, although no final verdict has been rendered as of yet.
#3 Gate.io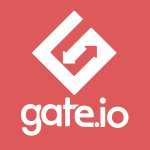 Even though Gate.io has been quite successful in terms of noting growth these past few months, some of that may come back to haunt the company. A new report issued by NY AG Barbara Underwood shows Gate.io is named as one of three exchanges potentially operating illegally in New York State. That is always a very worrisome outlook, although the investigation has only just been launched.
Unlike most regions, New York State is very strict in terms of which companies can operate there. Without an official BitLicense, the company is violating the existing regulatory measures. Moreover, it seems there is an ongoing issue with the exchange refusing to provide information requested by state officials. What information that is exactly, has not been communicated by either party.
#2 Kraken
Once considered to be a top exchange in the world of consumer-based trading, Kraken has taken a bit of a backseat to other platforms. Companies such as Coinbase, Bitfinex, and others are a bit more popular in terms of overall trading volume. For Kraken, compliance and adhering to regulatory measures has always been their main priority.
As such, it seems a bit odd to see this investigation named as potentially violating regulation in New York State. While it is not impossible their reluctance to share the necessary information irates regulators, it is not necessarily a violation of existing rules by any means. Until more information is provided regarding this investigation, Kraken's involvement remains rather unclear.
#1 Binance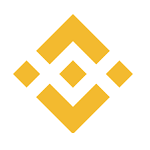 Perhaps the biggest surprise on this list is Binance. The New York Attorney General's team is convinced Binance is effectively violating local laws, and their refusal to share insights regarding the operations, internal controls, and safeguards may have warranted a further probe accordingly. Considering how Binance is the world's leading cryptocurrency exchange as of right now, this investigation raises a lot of questions.
It does appear this probe by the NY AG is mainly designed to bring more credibility to exchanges operating in New York state. For the cryptocurrency industry, that would be a more than welcome turn of events, primarily because there are a lot of questions regarding the validity of cryptocurrencies. The report is also intent on finding out more about exchanges engaging in proprietary trading. It is unclear if any of these three exchange sis guilty of performing such actions.
Image(s): Shutterstock.com