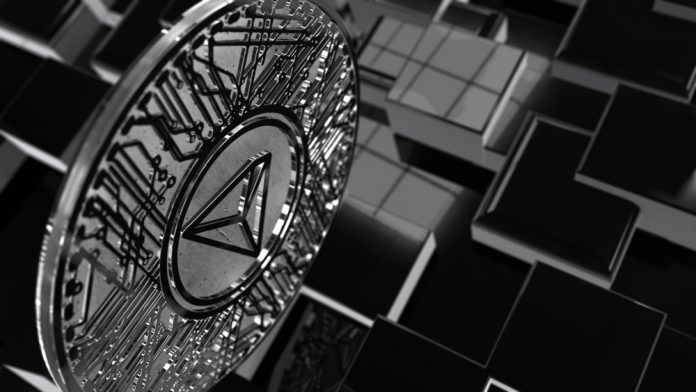 Enhancing the overall TRON network can be done in many different ways. Poppy, a PoS system built for the future, will leverage TRON's technology to bring mass cryptocurrency payments to the world in the coming years. The following three aspects make it a rather interesting solution, although its long-term success remains to be determined.
#3 An Agile Solution
In the world of cryptocurrencies, point-of-sale solutions are not hard to come by. Unfortunately, very few of them ever gain any real traction. Improving upon that situation will require a very different approach, which is exactly what Poppy plans to focus on. Their solution is designed primarily to support TRON token payments in the real world. Their fully integrated retail sales experience will leverage the full potential of the TRON blockchain.
The main reason merchants may want to pay attention to Poppy is because it lowers the barriers to entry. Poppy will provide a "recognizable retail experience to customers", which should make it very easy to get accustomed to this new solution. Combined with a high transaction throughput and supporting online purchasing options, this PoS solution can pack quite a punch.
#2 Integration With Existing Solutions
Although Poppy could have easily be turned into a standalone solution, the project also focuses on interoperability with existing solutions. Key partnerships can elevate this PoS system to a whole new level in the near future. One of its biggest partner sis Clover, a system which combined multiple PoS and payment solutions.
Moreover, Clover has over 1 million units shipped to clients, which can lead to pretty quick adoption of Poppy. Their custom application will be part of the Clover App Market. Having extra options as a merchant to accept payment methods through one and the same payment terminal is always worth looking into. It remains up to retailers to enable the Poppy feature, though, as there are no guarantees.  
#1 TronCard Support
Perhaps the most interesting aspect of Poppy is how it will be compatible with TronCard. For TRON community members unaware of what this solution entails, it is a credit card-esque card which facilitates transactions through TRX and tokens issued on top of the TRON network. This will be the go-to tool to boost overall adoption of this cryptocurrency as a payment method to date.
Poppy will support TronCard transactions, which further bolsters the TRN ecosystem as a whole. This is a pretty big development which can bring TRX payments to a lot of consumers and retailers over the years, albeit it remains to be seen what the future holds in this regard. The TronCard project will also serve as a wallet service and a public address reference for P2P transfers.
Image(s): Shutterstock.com