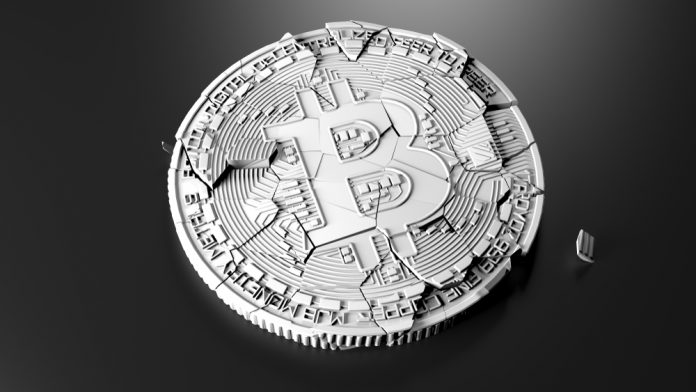 The current market conditions do not warrant too much excitement where the Bitcoin price is concerned. After yesterday's steep drop, it is only normal a lot of traders are now hedging their bets. With a relatively strong "sell signal" across the charts, the following three predictions are worth paying attention to.
#3 The Troublesome Outlook
An interesting Bitcoin price chart has been shared by Botje11. This particular trader usually maintains a relatively neutral approach, as caution is more than warranted when dealing with cryptocurrencies. In the case of Bitcoin, it seems unclear what the future will hold moving forward.
As there is still a tug-of-war going on between bulls and bears, Botje11 is convinced there may be a new drop ahead before the week is over. Currently, it seems the trend will be rather negative instead of positive, although it will largely depend on whether or not whales are content with the recent drop to accumulate more BTC. There is not too much strong support, even though the resistance does not look unbreakable either.
#2 Buy now or Regret Later
Bullish momentum is never hard to come by when it comes to Bitcoin. Alanmasters is convinced now is the time to scoop up some cheaper BTC, even though it remains to be seen if that will automatically result in future gains. It does appear Bitcoin sets higher highs after every drop these past few weeks, although history doesn't always repeat itself.
According to this trader, BTC is oversold on the RSI, and the ascending triangular pattern is still in place. That latter indicator seems to confirm a slow and steady bullish trend is still in effect, even though trend as are there to be broken first and foremost. Whether or not there is any reason to see things in a  bullish light, will become apparent in the coming weeks.
#1 The Push to $90k
Cautious optimism appears more than warranted in the cryptocurrency industry throughout most of 2019. On the other hand, there are those who simply see big things happening in the future and remain permanent bulls. EXCAVO is an interesting example in this regard, as this user is pretty much convinced there will be an interesting future ahead for BTC between now and 2021.
Despite Bitcoin currently being part of a falling wedge, the support at $6,295 will be pretty crucial moving forward. If the level can be maintained after the latest dip, it is not impossible to see a healthy Bitcoin price bounce toward $30,000 in the coming months. For now, however, it highlights the importance of maintaining $6,295 during this weekend.
Image(s): Shutterstock.com