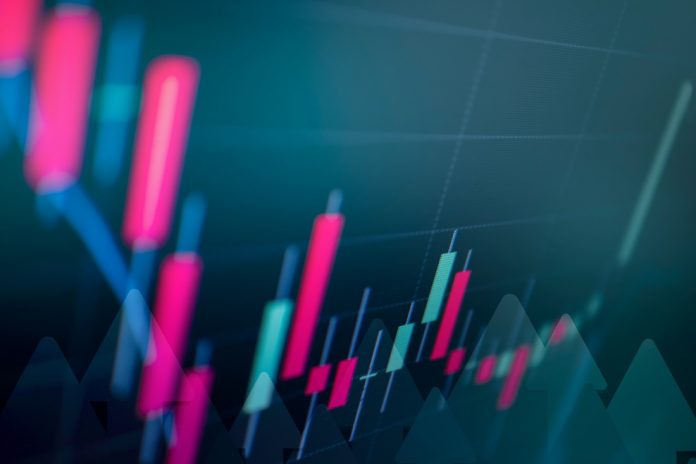 As the year 2018 is almost over, there are some high expectations for the Bitcoin price moving forward. This past week has seen multiple signs of an impending bull run, although it may prove difficult to remain above $4,000 for the foreseeable future. The following three charts all paint an interesting short-term outlook for the world's leading cryptocurrency.
Channel Breakout to the Upside
Depending on how one wants to look at the current Bitcoin price momentum, it is either bullish or ripe for a correction. One such small correction already occurred this morning, although it was negated fairly quickly. The chart shared by MagicPoopCannon seems to confirm there will be some exciting Bitcoin price momentum in the coming week.
More specifically, Bitcoin has struggled to remain above the downtrend channel, but that is not necessarily a bad thing in this case. A new lower high was noted this weekend, but that is also a positive sign. It seems likely a new test of the $4,400 level will materialize fairly soon. Whether or not BTC can break that level this time around, is a different matter altogether.
Elliott Waves for Days
It would appear all major cryptocurrencies are currently subject to elongated Elliott Wave patterns. While that is not necessarily an uncommon trend, it does raise a fair bit of questions. When looking at that pattern alone, it would appear there is a strong Bitcoin price rally ahead. However, it will not necessarily materialize because traders claim it will.
User Xuanhaimmoer is currently analyzing the new Bitcoin price Elliott Wave pattern. It would appear there will be a potential dip to $3,800 before the next leg up will commence. That new upward level can easily hit $4,4,00, but may very well push past $4.700 in the process. A very interesting outlook, although it remains a bit of an odd chart under the current circumstances.
Continuing the Bullish Trend
It has become rather evident there is plenty of hope associated with the current Bitcoin price momentum right now. More specifically, the most recent uptrend has shown there is a lot of life left for this currency. User Alanmasters is confident this is only the beginning of what may yet materialize over the next week and a half.
It is expected the retrace and following bounce forming today will support a new push to $4,500 in the coming days. That will only happen if $4.4050 will remain a stable support level, which is still in question. Assuming that will be the case, the BTC/USD ratio can be quite interesting to keep an eye on moving forward. A downward trend to $3,900 is not unlikely either, depending on how the price evolves.
---
Disclaimer: This is not trading or investment advice. The above article is for entertainment and education purposes only. Please do your own research before purchasing or investing into any cryptocurrency.
Image(s): Shutterstock.com