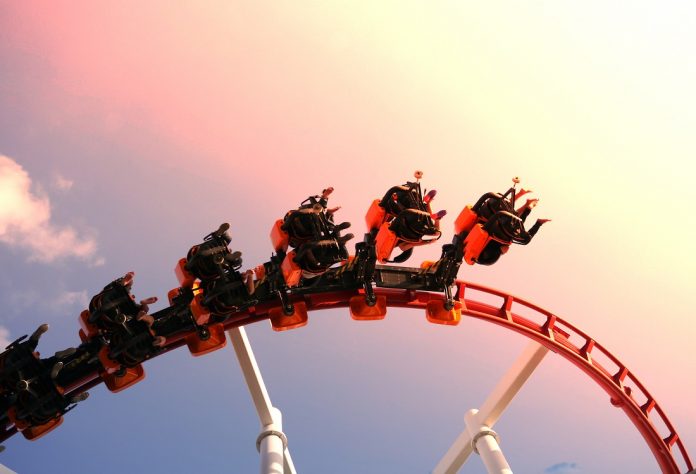 The year 2018 hasn't been short of important events and milestones, good, bad and ugly. For one, the year began with Bitcoin trading at $15,000. It has since then shed 75 percent of its value and trades below $4,000 at press time. Some altcoins such as ChainCoin have shed as much as 99 percent in 2018. The bear market has thus been one of the biggest events of the year.
There are those of us who prefer to look at the more positive events in the year. One of these has been the continued involvement of mainstream firms in blockchain and cryptos. From U.S giants such as Bank of America and Berkshire Hathaway-owned Richline Group to global powerhouses such as Samsung and Tencent, they've all moved in on the space. Fidelity, one of the world's largest asset managers – $2.5 trillion worth of assets under management – announced earlier this year that it would offer crypto custodial services. This would complement the work being done by such companies as Coinbase and announced earlier this year
So, what was the biggest event of the year? Some experts recently had their say:
The Bloody Bear Market
Regardless of whether you are a Bitcoin maximalist or an altcoin diehard, there's no denying that the 2018 bear market has hit us all, hard. People have been quick to point out that there have been similar crashes, but this one was a bit different. To start with, Bitcoin dropped from $20,000 to $4,000, shedding $260 billion in the process. The percentage drop may be similar to previous crashes, but in terms of the market value dropped, this year is the undisputed leader.
And Tone Vays agrees. The expert trader-cum-Bitcoin diehard stated recently:
I think the biggest event of 2018 has to be the declining price of not only Bitcoin but the entire space of the crypto assets. To me, this is significantly different than what happened in 2014 or '15. I believe that this time around, the altcoin bubble has burst and will not return. I think that's going to be the big difference.
Bitcoin Dad, one of the most renowned crypto traders agreed with Vays, but he was more positive about the price dip. According to him, it was a 'healthy correction' despite the fact that it hurt many traders.
The price dip helped the market rid itself of 'shitcoins', Jimmy Song believes. Song is a Bitcoin educator who runs Programming Blockchain, a company that trains students on blockchain development. He has previously worked with Paxos and bitcoin wallet provider Armory Technologies. He believes that the crappy projects hindered the progress of the entire industry.
The 10th Anniversary and Bakkt
The bear market aside, 2018 was the year when the crypto king hit a decade since Nakamoto introduced it to us. Bitcoin hit 10 years in October, at a time when the outlook was bleak at best. However, hitting a decade gives it even more credibility as a currency that can stand the test of time.
Jimmy Song stated:
I think the 10th anniversary is significant. […] There's some credible scarcity to Bitcoin that I think people underestimate sometimes. Having something proven over time is a very good thing and more people will come in for that reason.
Paul Veradittakit believes that Bakkt was the biggest event of the year. Paul is a partner at Pantera Capital, a crypto VC firm that has investments in over 70 crypto ventures. They include Abra, Bitstamp, Earn, Ripple, Shapeshift, 0x and OmiseGo.
I think one significant event was basically Bakkt announcing that they are launching. I think that is significant because if we want to see prices increase, I think institutions are going to be a huge part of that
Image(s): Shutterstock.com