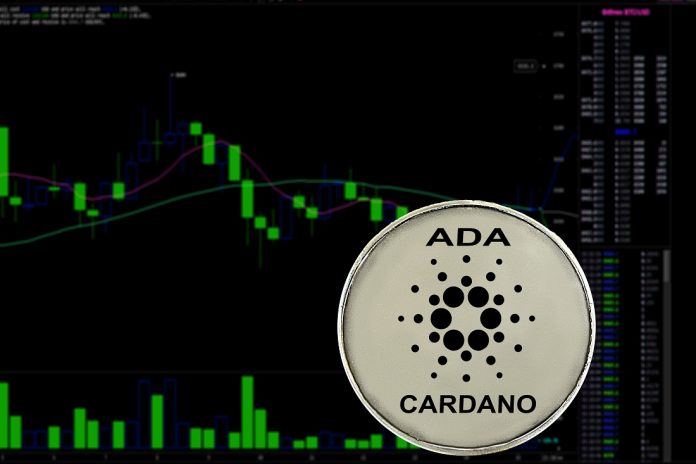 Based on the current cryptocurrency market momentum, it is very difficult to predict how Bitcoin and other assets will evolve in the coming days and weeks. The current short-term predictions for Cardano seem to lean toward an uptrend, although it is equally important to acknowledge a further dip is not out of the question either. As such, the coming days will be quite crucial in terms of determining the future Cardano price.
Key Support Can Lead to big Uptrend
When it comes to analyzing the potential price momentum of different cryptocurrencies, there are many things one needs to keep in mind. For Cardano, it would appear the $0.04420 level is critical in terms of sustaining a future uptrend. At the time of writing, one ADA is valued at $0.0468, which means the support level is inching closer and closer. A successful bounce off that level can easily push the Cardano price to $0.056 in the coming days.
Those are the findings of Conkilvavuz, who is usually somewhat correct in terms of altcoin price predictions. As has become more than apparent in the cryptocurrency world, however, there is a very good chance any negative Bitcoin price momentum will wipe out all predictions associated with altcoins as well. For Cardano, the ADA/BTC ratio may be a lot more important than just the ADA/USD ratio.
Pushing the Value Down Further
It would appear someone was relatively successful in predicting the Cardano price downtrend over a week ago. The chart provided by InvestingScope confirmed there was a genuine chance the Cardano price would drop below $0.06. Although he never expected this particular trend to materialize in such dramatic fashion, there is an interesting takeaway from this chart for the coming days.
In his opinion, this trend outlined in the chart itself would result in a long-term bearish trend affecting Cardano. Considering how the altcoin is losing value even today, that seems to be coming true in rather accurate fashion. To effectively break the downtrend, ADA needs to push to $0.1091, but that seems rather unlikely under the current market circumstances.
Price Stability is a Good Thing
Although most people are drawn to cryptocurrencies for their volatility first and foremost, one also has to keep in mind some price stability is never a bad thing. Cardano, when looking at the bigger picture, seems to be quite stable in many different ways. Although that has come to change following his week's massive drop, the overall trend still seems relatively stable first and foremost.
For the short-term outlook, it seems not much will change in this regard. A return to $0.05 may be on the horizon, as that is somewhat of a "stable" line for ADA in the past few months. Those are the findings of Dowoosm. If and when that trend will materialize, is a very different matter altogether. Bitcoin weighs heavily on all altcoins right now, and it seems further downward pressure should be expected first and foremost.
---
Disclaimer: This is not trading or investment advice. The above article is for entertainment and education purposes only. Please do your own research before purchasing or investing into any cryptocurrency.
Image(s): Shutterstock.com