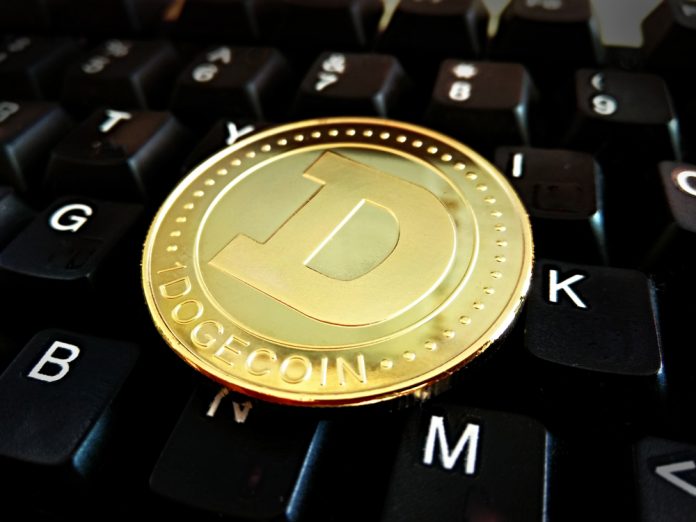 Volatility is often the name of the game in the cryptocurrency industry. That isn't really too surprising either, primarily because financial markets tend to gain and lose value quite regularly. For Dogecoin, it seems the most recent wave of market pressure is not disrupting its overall position. In fact, it remains somewhat stable, primarily because of its gains over Bitcoin.
Dogecoin Price Shows Remarkable Stability
Although this has been stated before, few cryptocurrencies can weather volatility storms in this day and age. In fact, it often seems as if stablecoins and non-crypto assets like XRP and XLM tend to ignore Bitcoin's price trend first and foremost. Over the past few months, Dogecoin has begun showing similar traits, which is all one can ask for at this stage of maturity. Even today, the altcoin is maintaining its value up to a certain extent.
Over the past 24 hours, most cryptocurrencies lost anywhere from 3% to 15% in quick succession. The Dogecoin price follows a very different path first and foremost, primarily because it barely lost 1% in USD value. This loss is kept in check primarily because the DOGE/BTC ratio has improved by 3% in the same period, which further confirms altcoins need to gain on Bitcoin to remain relevant.
It would appear Dogecoin may be getting some attention throughout the Black Friday – Cyber Monday Period. GasMoneyGames, a company selling video games and consoles on eBay, will offer all buyers a Dogecoin paper wallet funded with between 100 and 1,000 DOGE. This helps spread the word about Dogecoin itself, and further confirms there is still plenty of room for future growth.
From now until the end of #CyberMonday order any one of our items from https://t.co/SiQZPRMnED and get anywhere from 100-1000 #dogecoin loaded onto a paper wallet sent along with your order. No minimum! Everyone gets one! #BlackFriday #BlackFridayDeals #DOGE #crypto #followback pic.twitter.com/gbypJeNjDw

— GasMoneyGames (@GasMoneyGames) November 23, 2018
There are also those who simply want to see Dogecoin overtake everything else. That is an honest sign of ambition and desire to see this project succeed. Xrpdlc would love to see Dogecoin become the next Ethereum, at least in terms of overall market cap. Considering how Ethereum has continued to bleed value throughout 2018, a flippening of this magnitude can always be a possibility if things were to get out of hand in a major manner.
— xrpdlc (@xrpdlc) November 23, 2018
Last but not least, Dogecoin remains one of the more profitable altcoins to trade on a regular basis. Although we do not condone trading signal services of any kind, one cannot argue with the fact Dogecoin trading can often yield some profits along the way. No matter how dire things get with Bitcoin, Dogecoin is always a good option to multiply one's Bitcoin stack.
Our trading signal service sold #Dogecoin with 2,11% profit.
Connect with @CryptoDealingdeskBot on Telegram to trade like a pro yourself.#Crypto #Cryptocurrency #Bitcoin $BTC #altcoins #Trading
4137 closed trades / 60,31% wins / Total yield 6.910,90% since 2017-10-24

— CryptoDealingdesk (@cryptodealingd) November 23, 2018
Keeping all of this information in change, it is a bit unclear what the future will hold for Dogecoin ahead of the weekend. The stability in the USD department shows plenty of future potential, but one never knows if and when things will turn around for the better. To date, it seems safe to assume not much will change for Dogecoin, at least in a negative manner.
---
Disclaimer: This is not trading or investment advice. The above article is for entertainment and education purposes only. Please do your own research before purchasing or investing into any cryptocurrency.
Image(s): Shutterstock.com