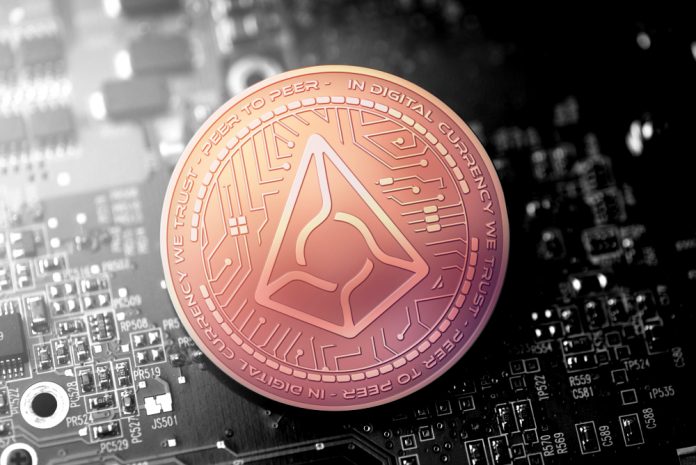 It has become rather apparent today may not be the best day for cryptocurrency trading. Although all currencies can be scooped at up very appealing discounts, there is seemingly little room for upward momentum. One interesting exception is Augur, as the REP price is going up in spectacular fashion. This completely bucks the overall market trend, which has some traders excited first and foremost.
Augur Price Shows Bullish Signs
It is somewhat abnormal to see any cryptocurrency buck the overall market trend in such spectacular fashion. All of the major cryptocurrencies are subject to Black Friday discounts, by the look of things. Things are a bit different when looking further down the line, as the Augur price shows some signs of life amid this sea of value. Not only has this currency maintained its value, but it also rose above $10 once again.
Over the past 24 hours, there has been an Augur price increase of nearly 16% in USD value. This uptrend is fueled primarily because of massive gains over Bitcoin – 21% – and Ethereum – 24%. This further shows Ethereum will face a bigger setback than Bitcoin once again, only deepening the gap between these two currencies in terms of total valuation.
Across social media, there are some interesting Augur debates to take note of. As CryptoNewsWire points out, the current Augur price has hit a 2.5 month high. That in itself seems virtually impossible for most top cryptocurrencies under normal circumstances, let alone when dealing with such a massive setback once again. Even so, odd things tend to happen when people least expect it. That is also what makes this industry so exciting.
REP/BTC 2.5 Month High – Augur (REP) price reaches 2.5 Month High – $REP $BTC #augur #altcoin #trading

— CryptoNewswire 🌐 (@CryptoNewswire) November 23, 2018
The social sentiment associated with Augur is still relatively neutral, according to The TIE. The increase in price, as well as the notable improvements in trading volume, further show it is difficult to convince traders and speculators these days. At the same time, a neutral outlook is very different from the bearish scrutiny most cryptocurrencies are getting right now.
While the #crypto market continues to fall, #Augur is up 9.99% over the last 24hours. #Rep trading volume is 107% above average.

Short-term sentiment is neutral.

via https://t.co/NTt8ZqZcpm pic.twitter.com/xMzyvLF0Uw

— The TIE (@TheTIEIO) November 23, 2018
Although the following Twee tin itself is not all that spectacular, it is quite interesting to note how there is a Twitter bot named "Botty McBotFace". The way it tweets about cryptocurrency market movements is also rather interesting, as it offers some comic relief during these troublesome times for Bitcoin and most altcoins. Even so, it is evident the Augur price is well worth paying attention to right now, as things have shifted into a higher gear pretty quickly.
Ooh! REP rises! Current Price (USD): $ 10.04 Vol: REP 2,401.11 Change (24h): 15.40% $REP #Augur

— Botty McBotface (@AnalysisInChain) November 22, 2018
Despite all of the positivity surrounding REP right now, its overall trading volume remains virtually nonexistent. That is always problematic, as $3.4m in trades is simply not sufficient to keep this price trend going for very long. Although Binance traders will be more than happy to keep things going, the second exchange on the list is Bithumb, which seemingly trades REP at $50, according to Coinmarketcap. Very peculiar, all things considered.
---
Disclaimer: This is not trading or investment advice. The above article is for entertainment and education purposes only. Please do your own research before purchasing or investing into any cryptocurrency.
Image(s): Shutterstock.com