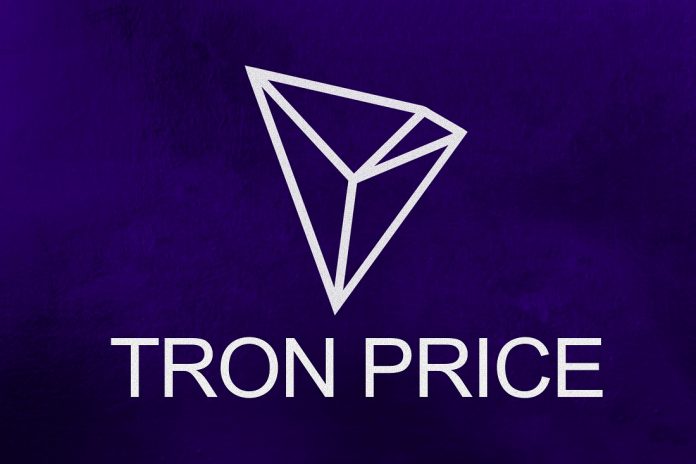 It is only normal cryptocurrencies are currently in high demand following these massive price gains. This also makes the short-term price predictions look a lot more appealing, in most cases. When it comes to the TRON price, the opinions are still somewhat divided as to what will happen next. While the momentum looks somewhat promising, there is still a genuine chance the key resistance levels will not be broken.
Trying to Break Through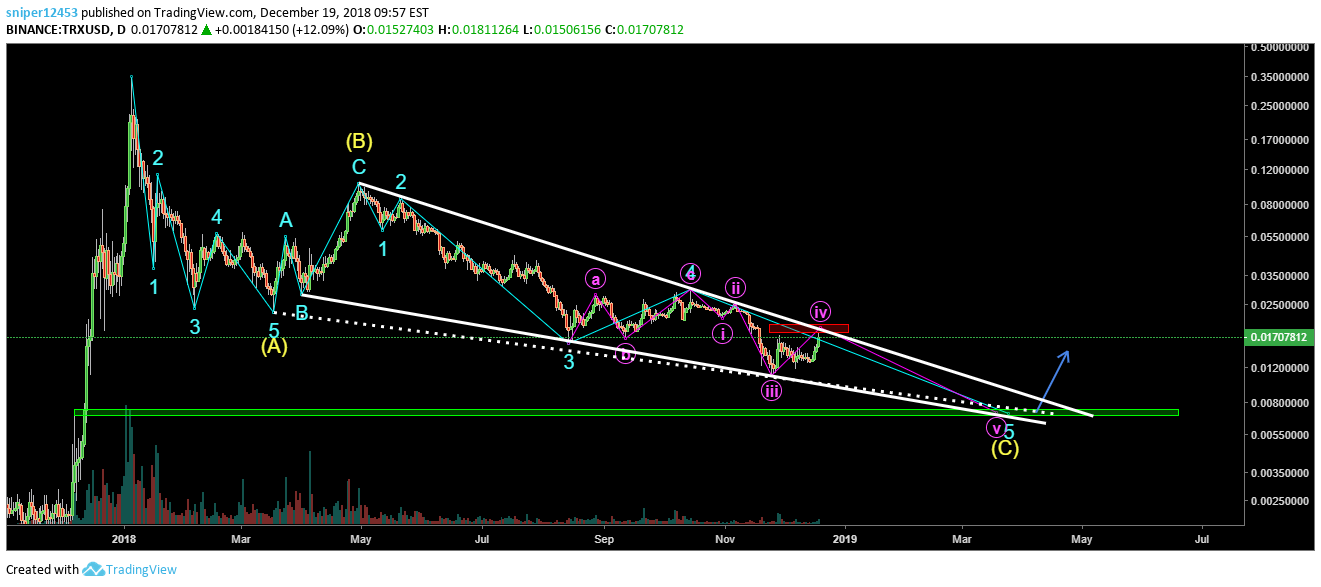 A lot of TRX holders are quite hopeful the current momentum will continue for quite some time to come. To ensure that can effectively be the case, the Tron price will need to break through the key resistance at $0.0175 first and foremost. Although some attempts have been made to do so already, nothing substantial has materialized as of yet. That doesn't mean the uptrend will suddenly stall either, as there is still some momentum left in the tank.
On the chart outlined by user Sniper12453, it is evident the current TRX price level will be increasing value. If the push can continue toward $0.018 in the coming hours, there is a genuine chance $0.002 will be reached in the process. Failure to do so, however, can easily send the Tron price spiraling down again to the $0.0075 level. A very tight line to walk for this altcoin, but the current overall momentum seems to favor a relatively big breakout.
Identifying Key Resistance at $0.021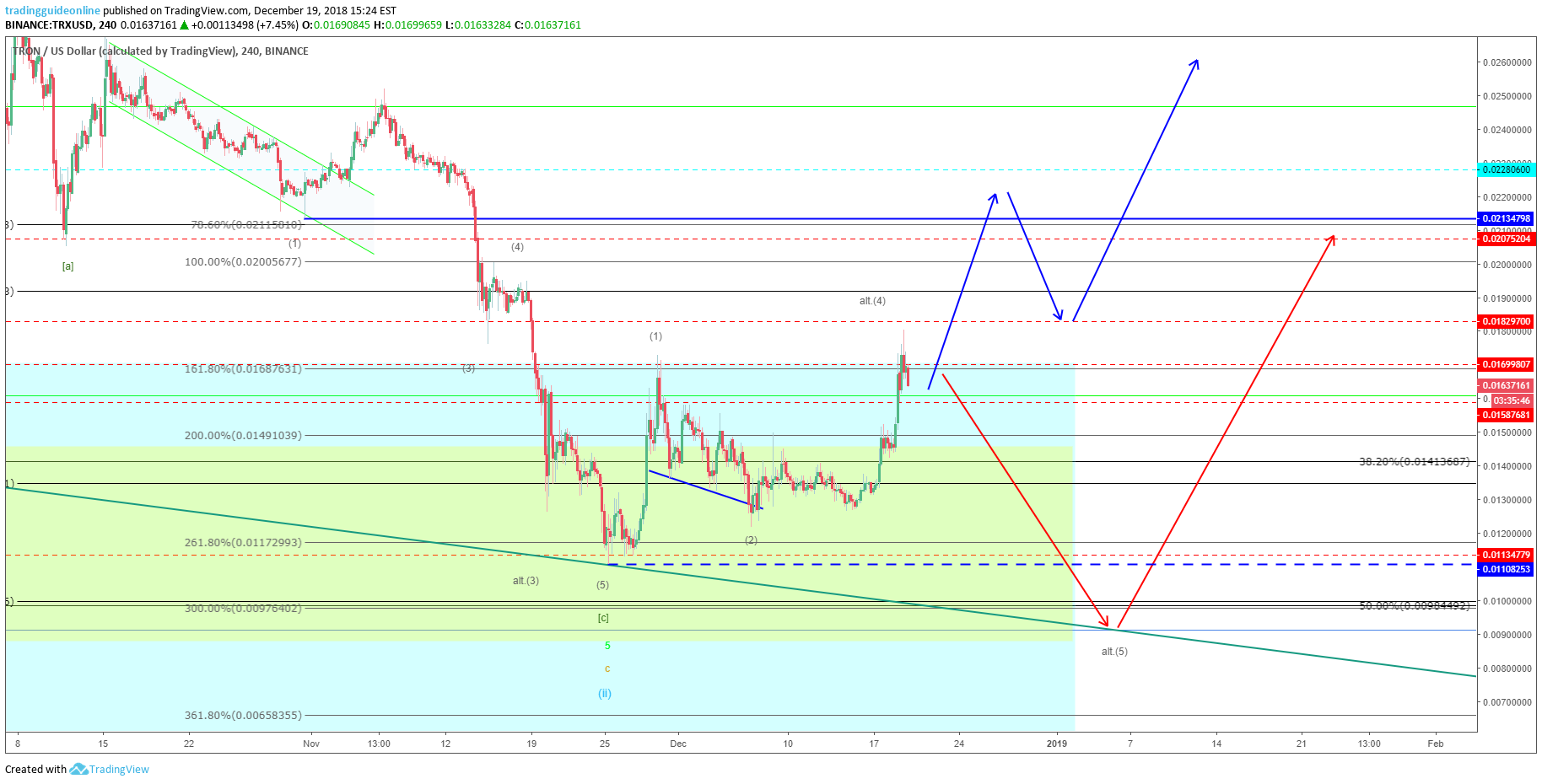 Although most traders seem to agree there are some key resistance levels on the chart for TRX, yet the exact values seem to fluctuate a bit right now. That is a good sign first and foremost, although one has to wonder what the future will hold exactly in this regard. Trader Tradingguideonline is convinced TRX will need to plow past $0.021 as soon as possible.
That may prove to be much easier said than done under the current market circumstances. A bullish market trend is only part of the work, as failure to break key resistance levels can easily trigger a retrace. This chart confirms TRX will need to hit the $0.021 level fairly soon, or face another potential drop. That drop can easily take the TRX price to $0.01 again, although it is difficult to say how things will pan out exactly during this spell.
Paving the way for a Multi-Dollar Price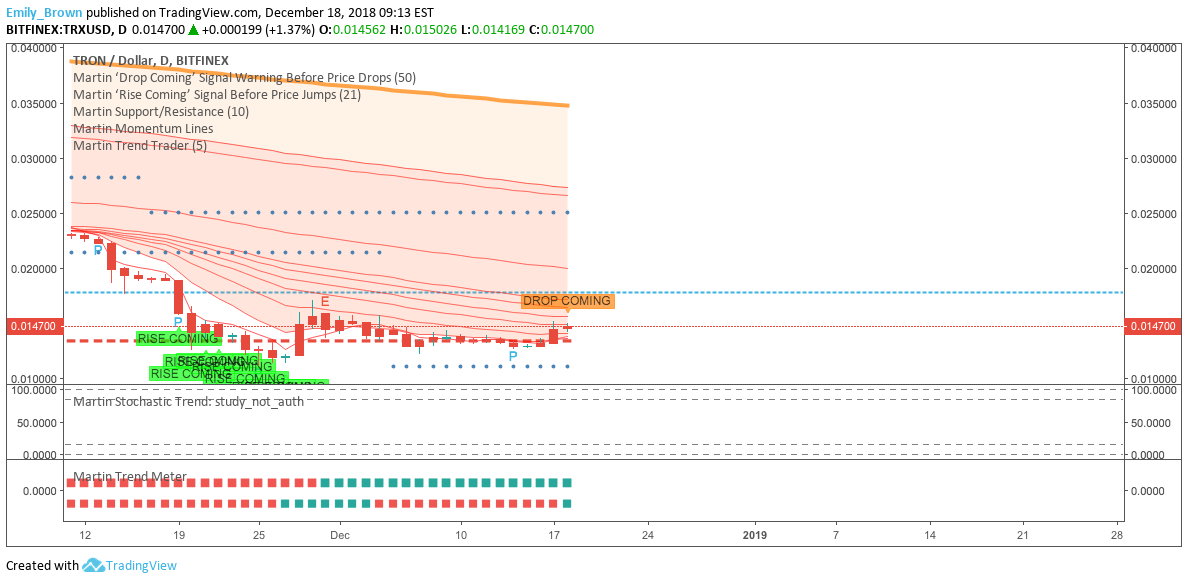 When looking at the short-term expectations outlined in the chart by Emily-Brown, it is rather evident this trader doesn't necessarily advice users to buy TRX. Nor is she asking people to sell this altcoin, as the current market conditions can easily swing either way. There is a good chance TRX will see a pretty interesting drop to $0.0147 in the coming hours, although it seems the market is intent on going the opposite way for now.
As such, this user expects there to be more gains on the horizon throughout this week.That will only happen if Bitcoin can remain in the green, which may prove to be the biggest struggle for them all right now. This user also expects one TRX to be valued at $3 by late 2019, which may be a bit too bullish for one's own good. Although nothing is impossible in this industry, one shouldn't expect miracles either.
---
Disclaimer: This is not trading or investment advice. The above article is for entertainment and education purposes only. Please do your own research before purchasing or investing into any cryptocurrency.
Image(s): Shutterstock.com