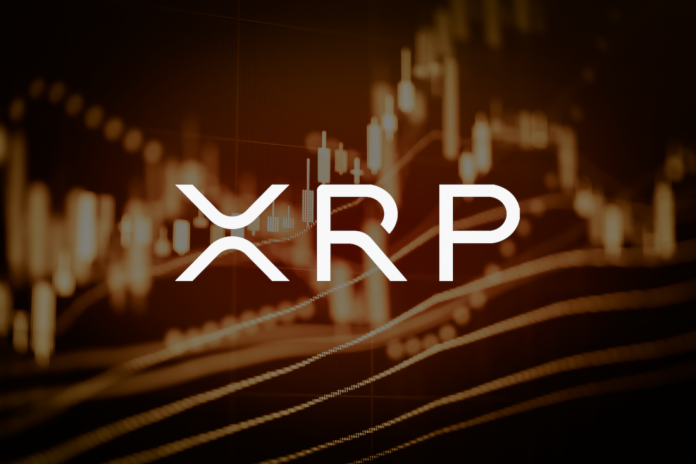 Now that the overall momentum has turned around for all cryptocurrencies and digital assets, one has to wonder how the remainder of December will pan out. When it comes to XRP, there have always been a lot of conflicting opinions. The following three short-term price predictions are no different in this regard, although it seems there should be no massive price dips regardless.
A Hopeful Continuation Shapes up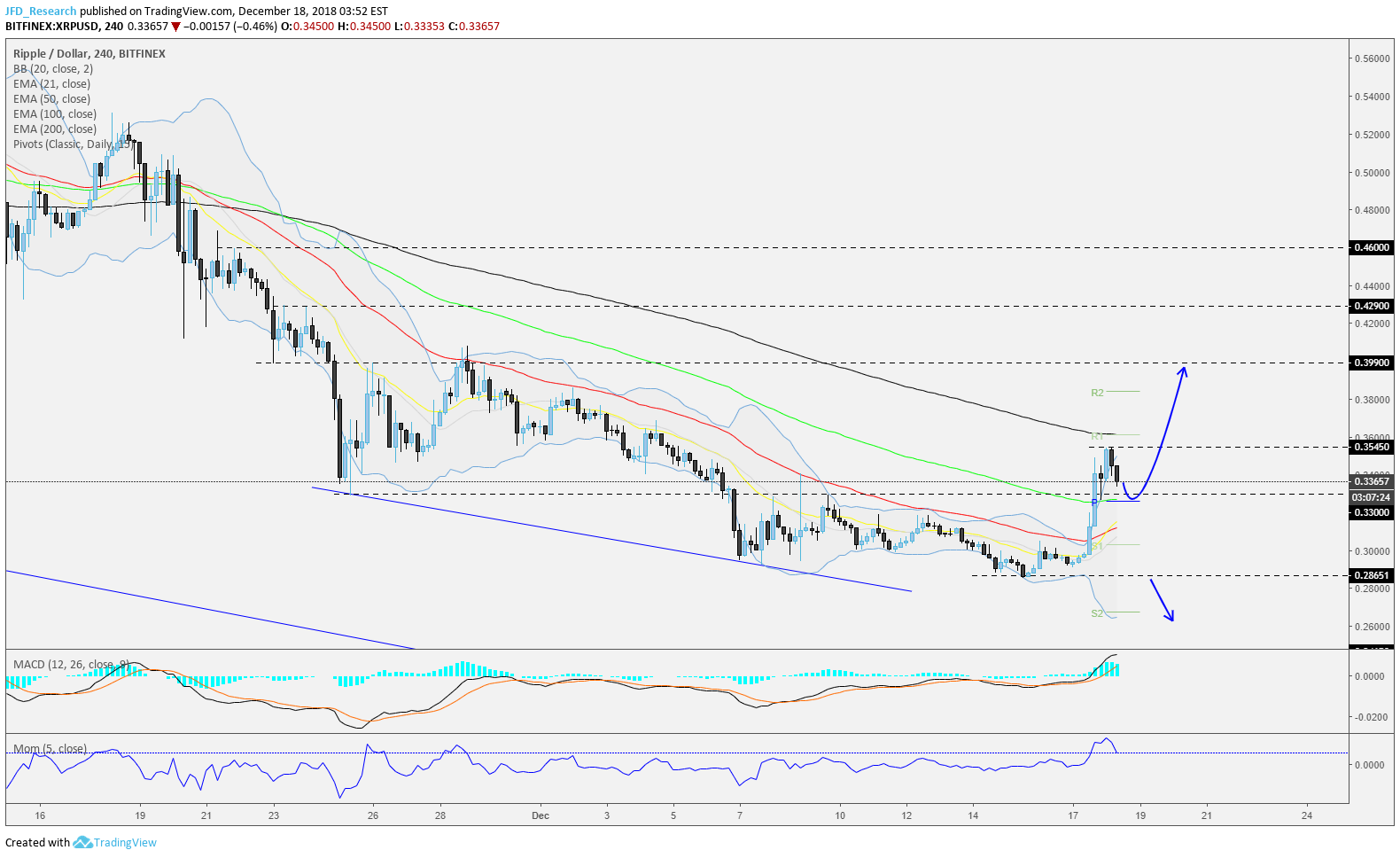 When looking at the XRP price chart outlined by JFD_Research, there are some interesting developments brewing on the chart right now. More specifically, the current XRP price trend has been rather promising, especially because there is a such a strong uptrend. The bigger question, however, is whether or not there will be a continuation of this trend over the coming days and weeks.
A hopeful chart that ended up coming true. More specifically, XRP jumped to $0.39 just as JFD_Research predicted.
Repeating patterns can be Bullish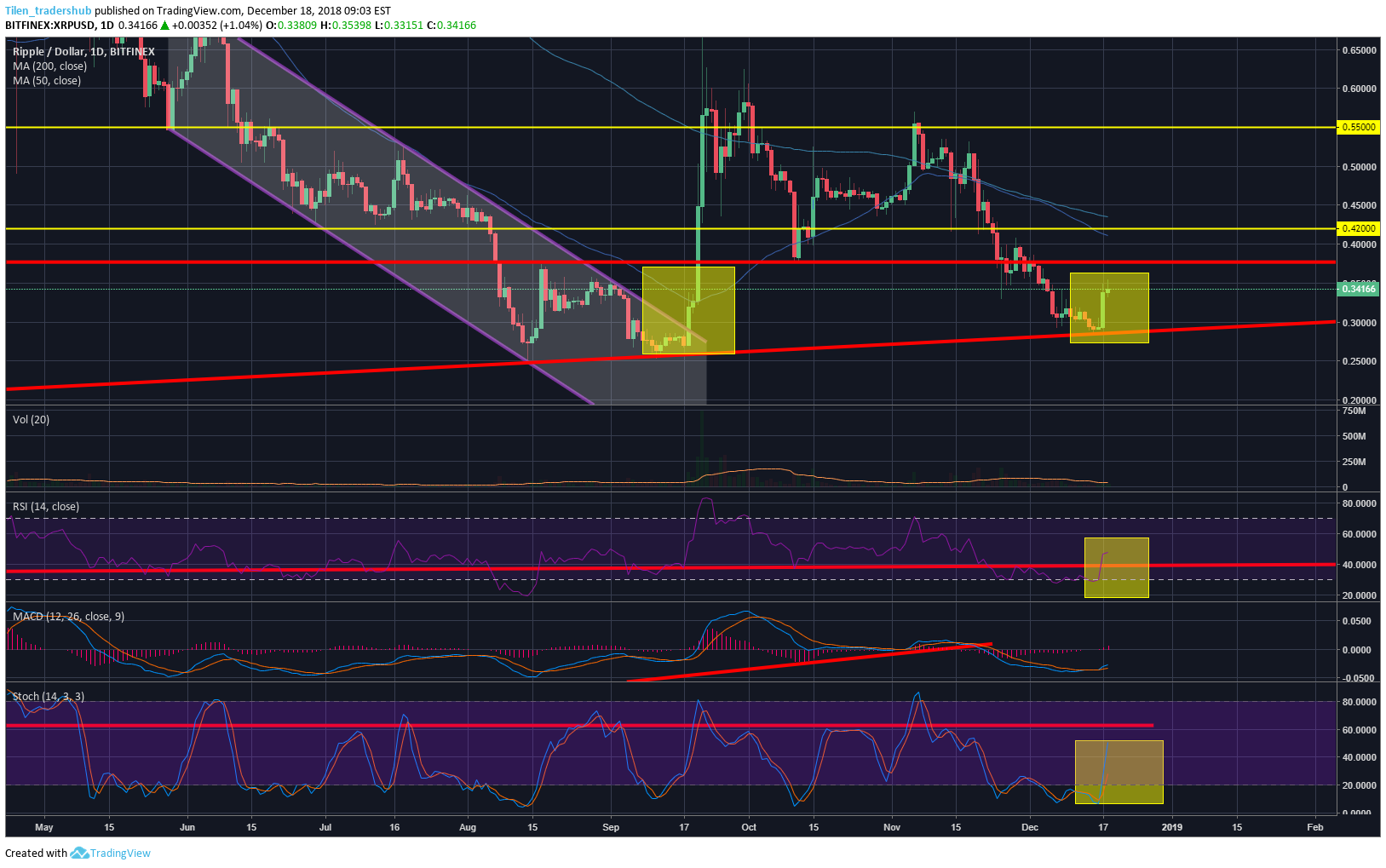 When looking at price charts for any financial asset, there are repeating patterns to behold at all times. In most cases, these patterns do not necessarily occur directly after one another, although the chart by Tilen_tradershub paints a very different picture in this regard. In fact, it seems to confirm the XXRP price trend could turn very bullish in the near future once again.
The last time this same pattern shaped up, the value per XRP shot up to $0.56. While that would be a massive uptrend to behold, it is not entirely uncommon to see history repeat itself in such a fashion. At the same time, one has to wonder whether or not there is any room for such a massive gain, as there is still a few bearish signals to contend with. Getting excited at this time is not entirely abnormal, though.
A Potential Reversal Looms Ahead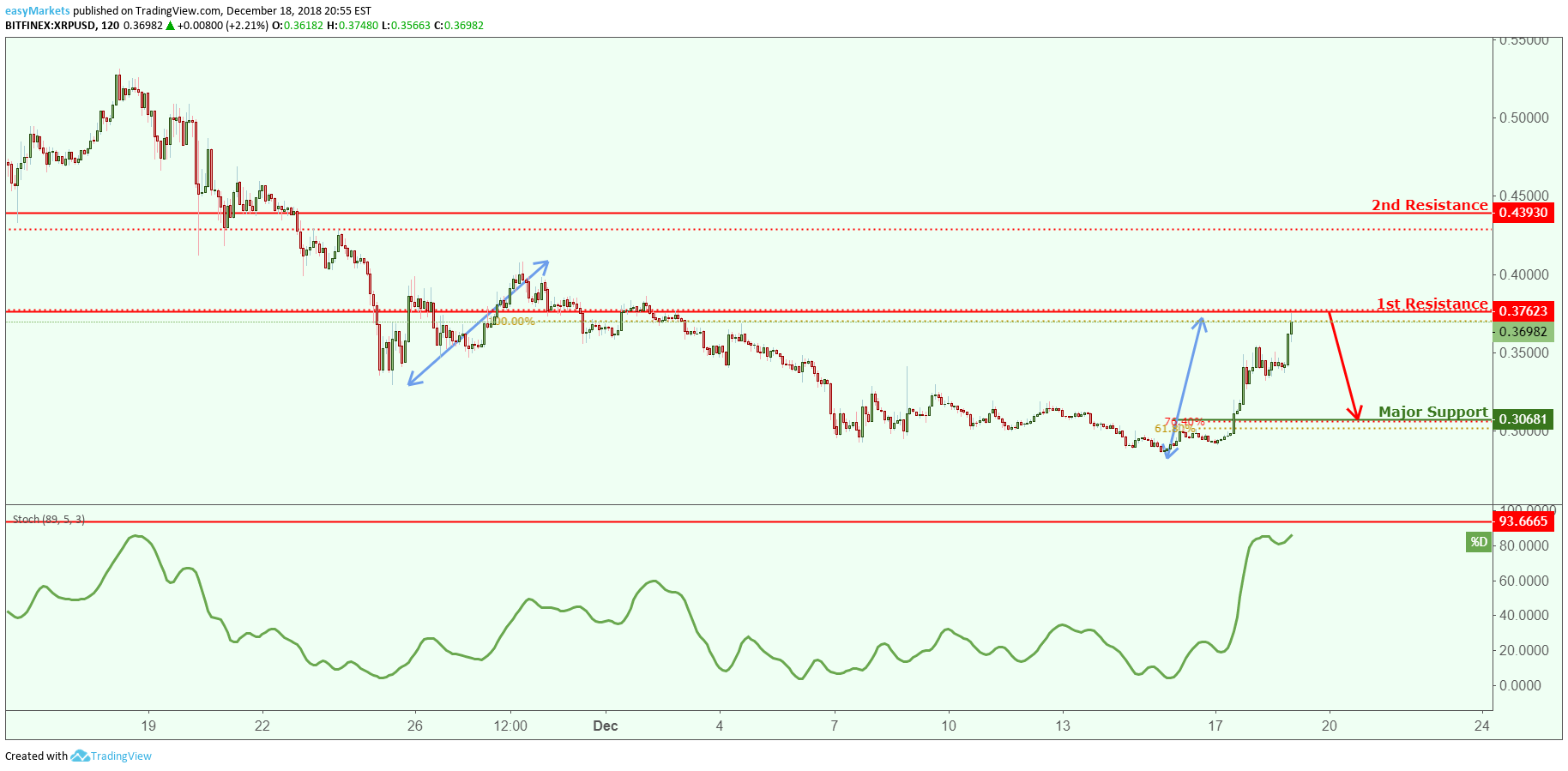 Every time the cryptocurrency and digital asset industry shows signs of bullish momentum, one has to wonder if the trend can remain in place for very long. Throughout 2018, every single uptrend has turned into a bigger loss shortly afterward. XRP is no exception in this regard, although it is a bit unclear how things will evolve in the coming days and weeks. Trader easyMarkets is convinced a market reversal may be ahead.
More specifically, the XRP price is looking at a potential resistance level of $0.376. Overcoming that hurdle may be a big challenge first and foremost, albeit failure to break through this level can send the value back to $0.306 in quick succession. Fast forward a week later, and XRP turned easyMarket's first resistance into a support. The market did test the second resistance briefly, but support at that level couldn't hold.
---
Disclaimer: This is not trading or investment advice. The above article is for entertainment and education purposes only. Please do your own research before purchasing or investing into any cryptocurrency.
Image(s): Shutterstock.com