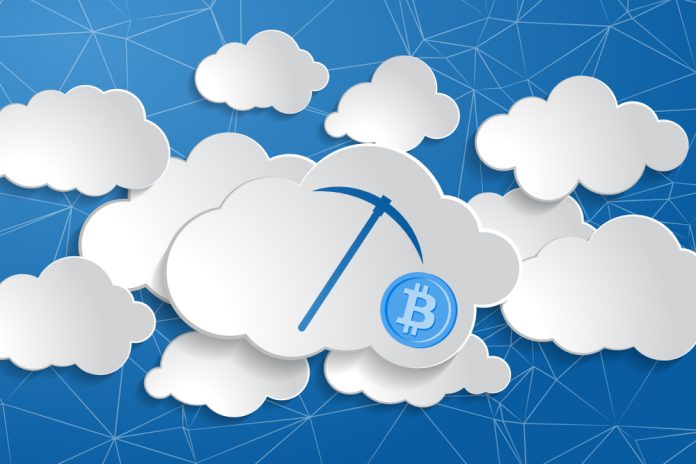 A lot of people have shown a great interest in cryptocurrency cloud mining. There are some drawbacks to embracing this business model, although it can turn out to be somewhat lucrative as well. Three main types of cloud mining services exist today, all of which have their own benefits and drawbacks.
3. Virtual Hosted Mining
Perhaps the most approachable model of cryptocurrency cloud mining is often referred to as virtual hosted mining. It revolves around users setting up their own virtual private servers with mining software installed. This is a process that can work for some of the smaller-cap altcoins which are mainly mined with one's CPU, rather than a GPU.
This particular approach is slowly losing traction, primarily because virtual private server providers frown on users mining with their own equipment. DigitalOcean is one of the go-to VPS solutions in this regard, even though users will use up all of their credits relatively quickly. It is not the most lucrative way of making money with cryptocurrency, but it's still a good stepping stone, all things considered.
2. Hosted Mining
For those cloud mining enthusiasts who desire a more hands-on approach, exploring options in the world of hosted cloud mining is well worth it. It involves leasing a machine owned by a cloud mining service provider. As such, users can store their leased device with the company itself or have it shipped to their doorstep if they prefer.
Very few companies still provide the hosted mining option in this day and age. Service providers are less eager to lease out their own equipment in physical form, which is only to be expected. As these firms often have the optimal infrastructure in place, there's no real reason for clients to lease their physical hardware anymore.
1. Leased Hashing Power
This is by far the most common way of relying on cryptocurrency cloud mining. The process is simple: clients buy cloud mining contracts from a service provider without any ownership of physical devices involved. Companies such as Genesis Mining and, until recently, Hashflare, embraced this model quite some time ago.
It is the truest form of cryptocurrency cloud mining that users can obtain in this day and age. This model is hassle-free, but cloud mining providers reserve the right to shut down all mining hardware if profitability becomes an issue. With the current cryptocurrency prices, that is not entirely uncommon, as bear markets make life very difficult for cloud mining service providers.
Image(s): Shutterstock.com