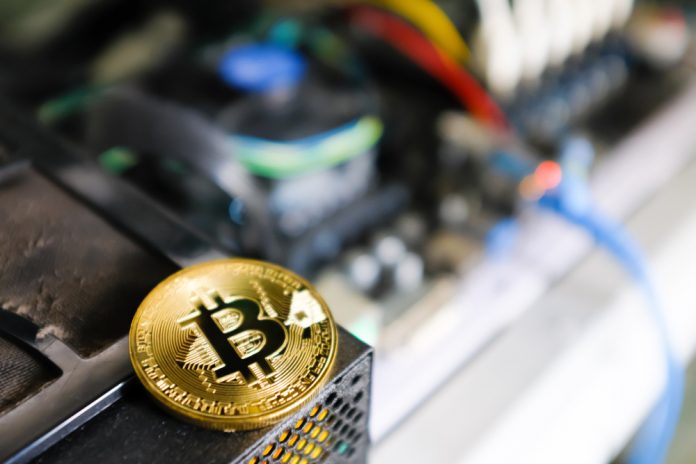 Cryptocurrency mining manufacturers are vying for the top spot in the industry. Even though Bitmain remains the market leader, a fair few other companies are making inroads. The following companies, ranked in reverse order of market traction, are currently active in the world of commercialized Bitcoin ASIC mining. One can only hope more firms will tackle this industry over time.
#4 Ebang Communication
Until a few years ago, it appeared there would be no real competitors to Bitcoin in the Bitcoin mining industry. With the help of Ebang Communicaitons, that situation is slowly coming to change. The firm, based in Asia, offers a few different mining units capable of pushing a hash rate of anywhere from 12 TH/s to 16 TH/s. Prices are relatively modest, although one has to keep in mind not all units come with a PSU. Even so, it is good to see this Chinese firm offer some much-needed competition in the world of Bitcoin ASICs.
#3 Halong Mining
Best-known for their DragonMint miners, Halong Mining appears to be slightly ahead of Ebang in terms of popularity. That situation will undoubtedly change back-and-forth a bit over the years as the competitors continue to one-up one another. Halong Mining currently only offers the DragonMint T1 miner for sale, which is capable of offering 16TH/s with Asicboost technology. Unfortunately, the unit is not available at the time of writing, although a waiting list has been opened for interested customers.
#2 Canaan
For the time being, Canaan remains the unrivaled number two in terms of commercial Bitcoin ASIC mining units. Even though their units are somewhat different from what one would necessarily expect, the company's focus on bulk purchases shows they mean serious business. They also offer all of their products with the necessary power supplies and controllers, making it relatively easy to set up a proper Bitcoin mining operation.
Among their units are the AvalonMiner 831, 841, and 851. All of these units are priced a lot lower compared to products provided by competitors. These units can provide between 12.5 TH/s and 14.5Th/s. Not all units are available for purchase at this time due to stock issues, but their offerings still remain competitive regardless. Especially when considering how customers get all of the necessary hardware to start mining right away.
#1 Bitmain
It will be very difficult to rival Bitmain in terms of Bitcoin mining market dominance. Not only do they ship the most products, they also successfully operate one of the larger mining pools. Over the past year, the firm also diversified its approach, both in terms of hardware and mining. Various ASIC miners for altcoins have been released. On the mining front, Bitmain is a firm proponent of Bitcoin Cash.
The Bitcoin ASIC mining units sold by Antminer are quite numerous. It all depends on whether users want maximum power, efficiency, or even mine at home with a lightweight unit. All of its mining hardware is capable of packing quite the punch, albeit users will still need a fair few devices to be even remotely competitive with the rest of the network. Do keep in mind not all units may come with a PSU, but that is not uncommon among mining units purchased from manufacturers directly.
Image(s): Shutterstock.com