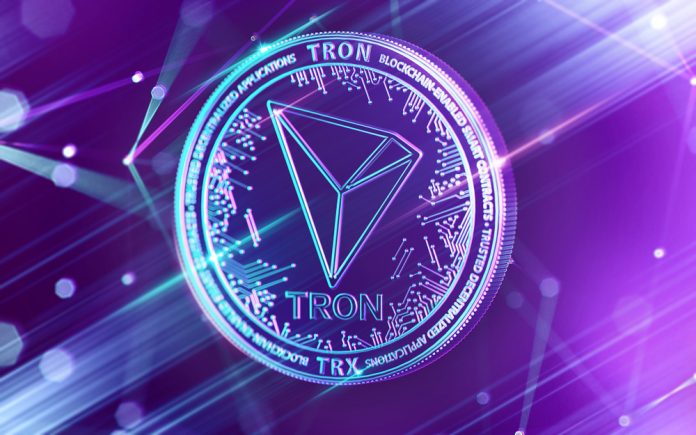 It would appear the momentum is slowly turning against the cryptocurrency markets as of right now. After multiple days of solid gains, that is not entirely surprising either. Most of the top currencies have already dipped in the red. Further down the list, it seems the TRON Price will continue to struggle for any sort of momentum as of right now.
TRON Price Can't Catch a Break
Over the past week, all top cryptocurrencies noted gains. Some fared much better than others, but one always has to put things in their proper perspective. One somewhat disappointing tend pertains to the TRON price. Despite noting a gain of 11% over the past seven days, the current downtrend is getting quite worrisome in quick succession.
Over the past 24 hours, the TRON price has noted a 4.68% decrease. In this volatile world of market fluctuations, that is not something to overly concerned about right away. Even so, it shows the hype surrounding TROM is finally calming down a bit. This is despite major announcements regarding the acquisition of BitTorrent Inc and the subsequent departure of some key staffers.
In the Bitcoin department, TRON is not noting any positive momentum either. There is a 5.1% decline in the TRX/BTC ratio, and it seems things will not necessarily improve anytime soon. Similar to most other altcoins, TRON is losing ground to Bitcoin, even though there is no real reason for facing such setbacks. How this will evolve in the days to come, is rather difficult to predict.
Despite the relatively high overall cryptocurrency trading volume, it seems obvious interest in TRX is not what it was a few weeks ago. One would expect very different figures after a relatively solid week of gains, but the opposite has come true for TRON. Its trading volume of $109.356m is not that impressive, albeit it is not disastrous either by any means.
Without Binance, the TRON trading volume would potentially look even worse. Thankfully, the company's USDT and BTC pairs generate nearly 25% of all trades, separated by Rfinex's ETH pair. Huobi and OKEx offer two additional USDT markets for TRON, further confirming there is no real fiat currency support to speak of as of right now. That may hinder the TRON price recovery plans, assuming there is such a thing.
It is evident the momentum on this Sunday afternoon and evening may not remain as bullish as it was earlier in the week. A small correction can do wonders for the market, as a lot of gains have been noted across all cryptocurrencies. That trend was bound to hit a snag at some point, and it is perhaps good this correction is taking place right now. For the TRON price, the coming hours will be crucial.
Image(s): Shutterstock.com