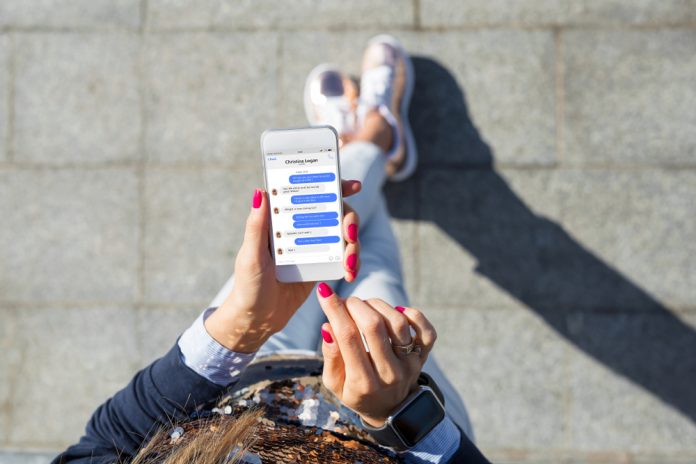 Making Bitcoin more convenient to use is an ongoing struggle. Over the years, various companies and services have introduced new ways to send Bitcoin via text messages. It is a very unusual take on things, yet the following companies – listed in alphabetical order – are making their mark on this rather new industry.
4. Blockchain
The Blockchain wallet is very successful on both desktop and mobile devices. Formerly known as Blockchain.info, Blockchain offers users all of the functionality they need. This includes the ability to send Bitcoin via text message, a feature which was implemented many years ago. This feature can be accessed only from one's desktop or the mobile web version of Blockchain.
There is a menu option known as "send message", whereby users can enter a mobile phone number and determine the amount of Bitcoin they want to send. It is a very simple feature on paper, but one that can make it a lot easier to send Bitcoin to people all over the world without any of the added friction associated with other ways of transferring cryptocurrency.
3. Coinapult
Coinapult added the ability to send Bitcoin via SMS a while ago. Users will first have to add their phone number under their account settings. The web and SMS interfaces offered by the company can be used without any issues, as the firm has phone numbers in both the UK and Canada.
2. CoinText
CoinText presents perhaps the most interesting way of sending cryptocurrency via SMS. It doesn't support Bitcoin itself, but it provides access to Bitcoin Cash. Users can set up a new BCH wallet by texting the CoinText access number, and then adding funds to their new wallet address. Once that is completed, Bitcoin Cash balances can be sent to any phone number in the world.
Recipients of funds can access their BCH balances without having to install any additional applications and whatnot. It is a very convenient and straightforward process, albeit one that could benefit from supporting Bitcoin as well. Even so, it highlights how relatively easy it is to set up a text service linked to cryptocurrency.
1. Samourai Wallet's PonyDirect
This privacy-oriented Bitcoin wallet service has a fair few tricks up its sleeve. Even though most people wouldn't expect it, this wallet has the option to send money with text messages. The feature was originally introduced earlier this year, and it can be found under the PonyDirect brand. The application was developed in-house, and it's primarily designed to make an impact in places where mobile connectivity is still several generations behind the rest of the world.
Image(s): Shutterstock.com